Finding the best food and hospitality domain names
This post was originally published on June 25, 2015, and was updated on October 22, 2019.
You strive to provide the best in food and drink, cater our important gatherings, and offer us places to meet and relax — but even the best food and hospitality ventures won't flourish if they can't be found.
You need a strong online presence. And that means you need a website address that perfectly represents your brand and that people will remember.
Enter food and hospitality domain names.
Your domain name will help customers find you on the web. That being said, it is important to know exactly what a domain name is, how to find which food and hospitality domain name caters to your best interests, and so much more.
Guide to food and hospitality domain names
This guide will walk you through the basics of understanding your food and hospitality domain name options, and choosing the best domain name(s) for your unique venture. We'll cover:
Ready to learn more? Let's dig in!
What is a domain name?
Simply put, your website is your online house and the domain name is the address. It's how someone locates you online, your piece of digital real estate so to speak.
For example, GoDaddy.com is a domain name.
Your domain name has great importance and value for your brand.
Like physical real estate, a domain name is an investment.
So, devoting your time and money to finding the right food and hospitality domain name is of the utmost importance.
Related: Everything you need to know about domain names.
Domain extensions for food and hospitality businesses
Now that we know what a domain name is, let's take a look at some of the extensions available.
An extension is technically referred to as a TLD (Top Level Domain). A TLD can come in many forms and is the combination of characters to the right of the "dot" in a web address.
When you think of a domain name it usually ends with .com. Since .com domains are the most common domain extension, finding a short and memorable domain name that ends in .com can be tricky. However, there are other domain extensions that might work for your online name.
A plethora of new industry-, interest- and geo-specific domain extensions can help lock in your branding and even give your website better ranking in search results.
Domain names that end with food and hospitality extensions can tell your customers and prospects exactly what you have to offer at a glance.
When you choose your domain name extension, first think about your product or service.
Do you own a bed & breakfast? Then consider a .rest or .vacation domain name.
Do you offer event catering? Then consider .party or .catering for your domain extension.
Now, let's look at more specific food and hospitality domain name extensions that can help you be more successful online.
| If you own a … | Check out these domain extensions |
| --- | --- |
| Restaurant/bar/nightclub | .com, .net, .club, .restaurant, .bar, .cafe, .menu, .kitchen, .pub, .rest, .beer, .pizza, .wedding, .zone, .recipes, .review, .delivery, .wine, .vin, .vodka |
| Hotel/B&B | .com, .net, .rest, .vacations, .villas, .gallery, .review |
| Catering service | .com, .net, .catering, .services, .menu, .kitchen, .events, party, .cooking, .bar, .beer, .tips, .recipes, .review, .delivery |
| Farm/farmer's market | .com, .net, .farm, .green, .garden, .market, .recipes |
| Coffeehouse | .com, .net, .coffee, .cafe, .house, .menu, .review |
| Wedding/Party planning service | .com, .net, .design, .guru, .expert, .party, .services, .events,.style, .tips, .wedding, .gallery, .xyz |
| Reception/Convention center | .com, .net, .services, .catering, .wedding, .events, .space, .gallery, .bar, .menu, .review |
| Hospitality supply company | .com, .net, .equipment, .supply, .supplies, .wedding, .restaurant, .catering, .kitchen, party, .delivery, .services |
Related: Domain extensions guide: What you need to know before you pick a domain name.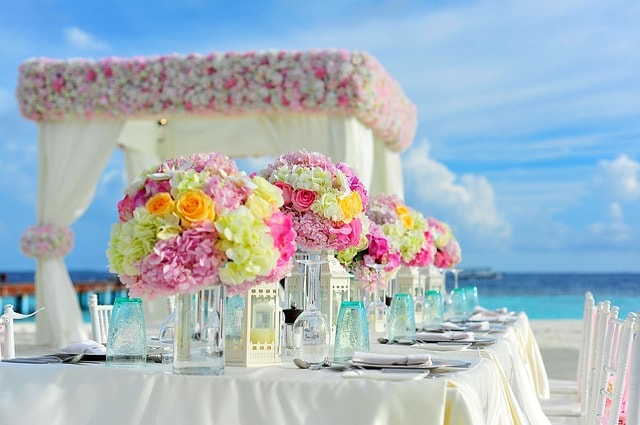 Using geo-specific domain extensions
Since 46% of all Google searches are seeking local information, it also makes sense to register geo-specific domain names.
Keep in mind that most decisions to visit a restaurant are made spur of the moment by entering food and location search criteria. Likewise, vacationers will look for lodgings associated with a destination.
This is why it's so important to have a domain name that tells what you are, what your products or services are, and where you are located.
Own a reception hall in Las Vegas, Nevada? Pick up receptionhall.vegas to tell potential customers what you do and where you do it at a glance.
Are you a tour guide that specializes in tours around Los Angeles, California? Try yourtourguide.la.
Operate a bed-and-breakfast in Beaumaris, Wales? Snag an ultra-descriptive website address ending in .wales.
If you serve customers worldwide, make your global reach clear with domain name that ends in .international, .global or .world.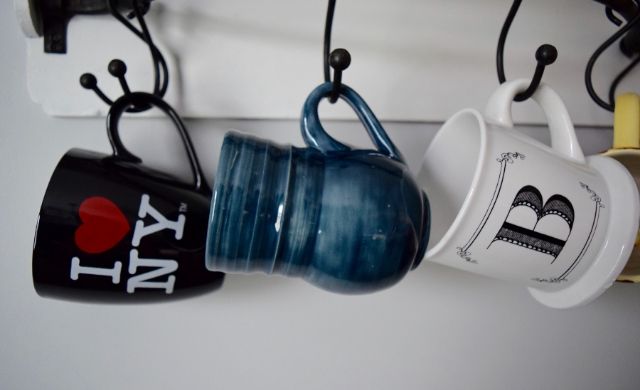 Do's and don'ts when choosing a domain name
Crafting the perfect domain can be tricky. You want to make sure it's catchy and memorable. Follow these tips to choose the best domain name.
Do keep it short, simple and easy to remember
There are some obvious obstacles to avoid when choosing a domain name. Do you choose a domain that's 40 characters long? No — nobody will type it in correctly or remember it. You want your web address to be easy-to-remember, so try to keep it as short and simple as possible.
Avoid dashes, numbers and long domain names no one can remember.
While it might be tempting to describe everything about your hospitality business in your domain name (BestBedandBreakfastinHonoluluHawaii.com), it's far better to use your words sparingly and create a domain name that's easy to remember. Short and sweet is best.
It seems obvious to choose a memorable domain name but what might be memorable to you, the business owner, won't be to others.
While dining the other day I asked the server for the restaurant's website and he responded, "Let me go get it." He brought me a business card with a ridiculously long domain name that had no relation to the branding or food of the business itself. No wonder he couldn't remember it!
If your employee can't even remember your domain name, how is your customer base going to remember it?
Your domain should also reflect your business's branding. Explore numerous domain options, making sure who you are or at least what you do in is the name. Then run your top picks past friends, family and employees for feedback.
Related: 10 tips for choosing the perfect domain name.
Do register early
If you are a new business, check to see if your domain is available before licensing/incorporating the business name.
There is nothing worse than setting up a new business and finding out someone else has the same domain name.
However, don't be discouraged if you find out that someone else has already registered the domain you want. In fact, digging deeper can actually lead to a better domain name and, possibly, better search engine rankings.
Don't use hyphens or numbers
Avoid using hyphens. How would you feel saying "Rays DASH Pizza DASH Boston DOT com" everytime you shared your web address? This would be the perfect time to use a geographic domain extension like .boston.
In addition to hyphens, which are generally associated with spam or otherwise unscrupulous websites, try to avoid using any numbers in your domain name (unless numbers are actually part of your business name). In this case, remember to keep the domain name simple since you might have to clarify if the numbers are spelled out or the numeral and that can lead to confusion.
Do get input from others
It might all make sense to you, but the real challenge is testing your domain choices with others.
Your domain will serve as your online address to direct others to you — possibly forever.
Take your time and check your options including the new food and hospitality domain name extensions and then narrow the list down to a few good ones.
Once you have a list you're happy with, ask friends, colleagues and family members which is the most appealing. Have them to write it or type it or even recite it. If they have trouble saying it or even typing it into a browser, you need to reevaluate your choice.
Do your homework to make sure you end up with a domain name that will help people find your business.
Don't use commonly misspelled words or repeated letters
Try to avoid commonly misspelled words. If your business is Forrest Brothers Hotel (forrestbrothershotel.com), consider abbreviating the domain name so you don't have visitors typing in "forest" instead. Or, be prepared to purchase a misspelling of your desired domain name and redirect the incorrect spelling to the correct one.
Another thing to avoid is words with repeated letters.
For instance, if you have a business named Miss Sheldon's Daycare (misssheldons.com), do you think your visitors will remember to put in all three of those S's in?
When tying a domain name into a browser bar, there are no spaces, and many people don't stop to count the quantity of repeated letters, thus never make it to your site.
However, one solution if you absolutely have to use these types of domains is to buy up the alternate spellings of the domains and redirect them to your site as well.
Do avoid trademark infringement
One quick way to lose your domain name is to buy one that includes a word that is trademarked.
Using a name that is trademarked can land you in some legal hot water. Check to make sure the words you choose for your domain name are not trademark protected.
The above content should not be construed as legal advice. Always consult an attorney regarding your specific legal situation.
Why should register multiple domain names?
If you can get a great .com, you should. Afterall, it is the most common extension. However, consider grabbing some extra domains while you're at it.
Registering multiple domains not only protects your branding, but also allows you to get creative with it.
Protect your branding
For a pizza restaurant, you can start using new extensions like .pizza, in addition to your existing domain name, in your business tagline. This can make it easier for customers and prospects to remember how to find your business online like, "We put the DOT in .pizza."
Buying up extra domains is a smart, low-cost strategy to protect your brand.
Regardless of what domain name you choose and how you use it, it is important to register the matching variations and as mentioned above, you should also think about purchasing the predictable spelling variations and misspellings of your primary domain name.
Why? Well, for starters, your competitors could potentially buy up iterations of your domain name and underhandedly redirect those domains to their own websites. It's not illegal unless you happen to hold a trademark.
Leaving similar domain names to yours unclaimed could negatively impact your ability to fill seats or beds in your establishment. Potential customers will go to your competitor instead.
Simply put, if you own a domain, your competition doesn't.
Since there are so many choices that can enhance your online presence, it is recommended to select several.
Privot for growth
Say you own a Mexican restaurant and you have a website at yourrestaurantname.com. Your restaurant continues to bring in business, but you've seen increased interest in your catering services. You can register another domain name like yourrestaruantname.catering that spotlights this service to take advantage of its popularity.
Another great option is yourbusinessname.restaurant. Doing so might help your search engine ranking when potential customers search for Mexican food and catering services online, driving more traffic to your website.
By registering separate domain names for your standout dish or amazing accommodations, you can then forward all of them to your website. Customers will end up on your website, regardless of which web address they use to get there.
Are you ready to find your food or hospitality domain name? Go ahead, search now.
Related: How to buy a domain name.
Conclusion and next steps
Now that you have chosen the best domain name, it's time to put it to use.
Get a professional email addresses that uses your domain name — such as chef@myrestaurantname.com. Domain-based email adds instant legitimacy to your venture.
Create social media handles using your domain name to start building customer relationships.
Get your business online with a website. Choosing a DIY website building solution or a professionally built website is essential to being found on the internet.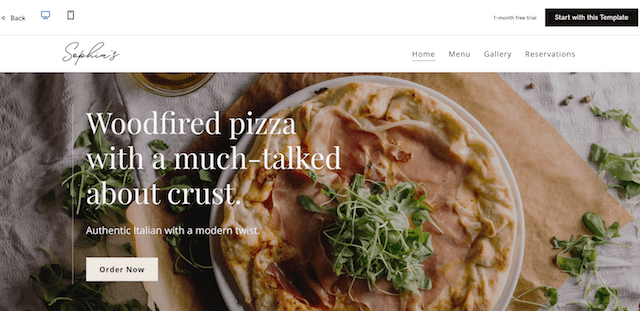 However you choose to use your domain, finding the best food and hospitality domain name gets easier and easier as new extensions become available. Picking the ones that work best for your business and branding can ensure your customers can find you online no matter what.
This article includes content originally published on the GoDaddy blog by Andrea Rowland and Leslie Lynn.
Image by: Patrick Fore on Unsplash