How blog marketing can maximize your business's reach
The GoDaddy product information in this article is outdated and currently under review for accuracy. For the latest up-to-date product information please visit godaddy.com
Search engine optimization (SEO) and social media marketing normally get the lion's share of attention when it comes to online marketing. There's nothing wrong with that — after all, they are key strategies for gaining exposure. However, SEO and social media tactics can be strengthened when used with blog marketing, a resource that can offer many benefits to your business.
Blogging has a reputation for being a hobbyist activity best suited for stay-at-home moms and affiliate marketers, but that's no longer the case.
Business blogging
 can drive customers to products and ultimately result in more sales.
Keeping that in mind, we will discuss four reasons why blog marketing should be central to your small business's overall strategy. Let's get started!
1. Blog marketing can reach global search traffic.
An inherent part of the internet's appeal is its ability to reach a global audience. Even so, trying to cater to every single person in the world will ultimately drive you crazy. Fortunately, reaching targeted potential customers in the far-flung corners of the world is achievable (and just might be necessary, depending on your business niche).
While it's far from the only option, the Weglot plugin for WordPress is dedicated to making the translation process as simple as possible.
Another useful globalization tactic is to include country-specific content in some of your blog posts. This could include information about or references to national holidays, relevant sporting events or local entertainment news. By mentioning things that could be relevant to a greater or new audience, your brand has the potential to appear in more search results and be seen by more eyes.
Together, these two small steps can be a great start, but there are always bigger leaps you can take if you really want to maximize your global reach.
2. Local search traffic could be knocking at your door.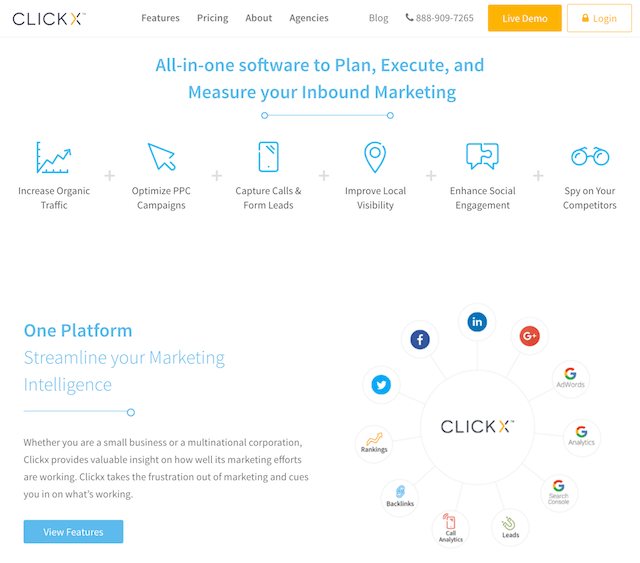 The discussion surrounding SEO and how to optimize your content usually focuses on global coverage. That has its place, as discussed above. At the same time, if you have a physical business location, local SEO and content that targets local searches can arguably net you the most gains.
Local SEO practices can help your website show up when someone searches for your product or service from a nearby location. By letting search engines know where you are and what you do, they can match you with local people who could actually visit your store. If you do it right, you might even become the go-to for your particular service in your city in the eyes of your customers.
Along with several behind-the-scenes tactics, you can support your
local search efforts
 with blog content.
If you optimize your articles with geo-specific search terms, you can grab the attention of searchers who are using them. Even though a blog article might not lead directly to a store visit or purchase, it will get your company name in a potential customer's mind and establish you as a local resource in your industry. For example, if you are a contractor, you might put up a blog post about the regulations for building an addition onto a house for your particular city or state. When someone searches that topic and you have content that answers that question, they will know you are an expert in the field.
Much like its global sibling, local SEO can be a bit of a rabbit hole. But when used wisely, it can have a great impact on your bottom line.
Blog content to support local search tactics should focus on things like regional events, landmarks, customs or anything else pertinent to the nearby community. However, getting started with local SEO takes more than throwing your city name into a few blog posts, so it's a smart idea to hire an expert to help you out initially.
3. Blogging can provide proof of your industry authority.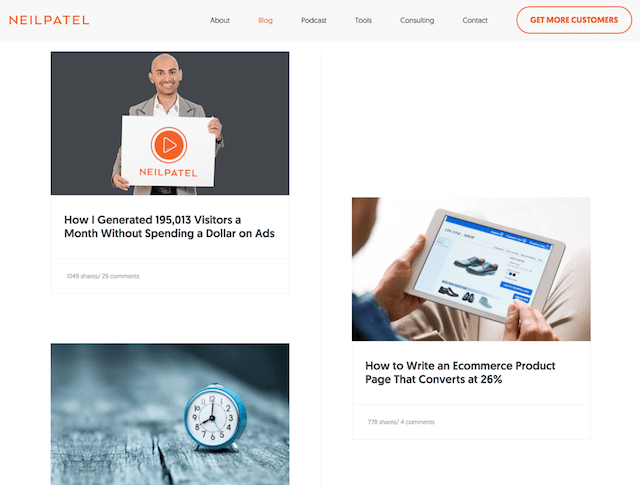 Your "industry authority" is essentially your reputation in your particular niche. Becoming well known and respected through your blog brings plenty of benefits, such as the chance to build relationships with other "bigwigs" and, of course, an increase in recognition. Your greatest reward, however, will be the bump you see in your overall traffic levels, leads, conversions and, ultimately, sales.
Because of this, increasing your authority through your content should be of primary concern. Publishing quality content is key, as without it, your reputation will remain mediocre.
Once each blog post is live, you'll also want to engage with readers who want to chat about your content via your website and social media. This gives you an extra opportunity to display your expertise, and, along with clear branding, can position you as a leader in your field.
4. You can control and homogenize your brand's message.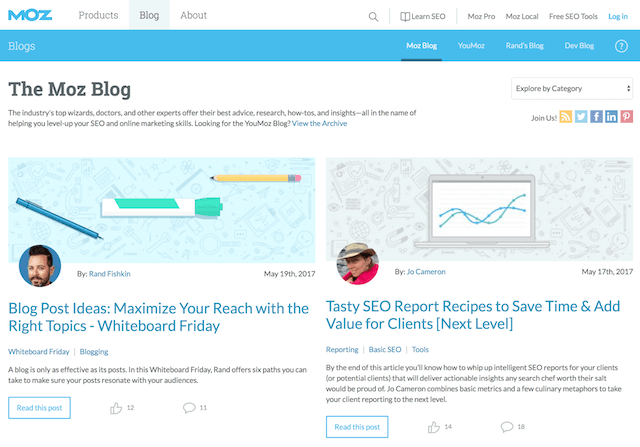 Your online branding is the equivalent of a haircut, a sharp suit and shiny shoes. Making yours both memorable and focused is critical. Ultimately, a singular brand should be recognizable to customers, regardless of the platform they're on. If you haven't already, you may need to first develop a brand identity, which means creating vision and mission statements, establishing your personality and style, and considering your unique value proposition.
Blog marketing can bring your brand voice to life and enable you to make your goals and philosophies clear, which influence reader opinions.
A blog is like your own personal sounding board, so you should use it as an opportunity to promote your key ideas and values, expand on your mission statement, feature customer case studies, and share anything else you can think of to support your overall message. If you're struggling with any aspect of your branding, consider bringing in an expert — it's an investment important enough to open your wallet for.
In conclusion
As noted earlier, blogging isn't just a hobbyist activity — it can be an effective way to drive traffic to your website and generate leads. It's a crucial cog in your small business's marketing wheel, so incorporate blog marketing into your strategy and avoid leaving money on the table.
[advertisement id="17440″]
Image by: miguelb via VisualHunt.com / CC BY