How bringing in a male co-owner changed my female-owned business
Bringing a male co-owner into my female-owned business revolutionized the way I work and how I think about my role in my marketing company. Female business owners are often marginalized, and it can be harder for us to break into male-dominated industries — but it certainly doesn't have to be that way.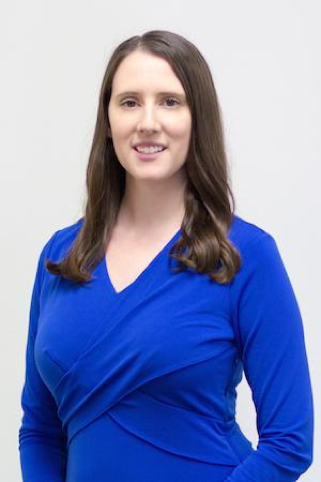 As a female digital marketing agency owner and SEO expert, bringing in a male co-owner not only empowered me to feel more confident in my skillset and become a better leader, it helped me expand and grow my business in ways I probably wouldn't have on my own as a female-owned business.
My male co-owner boosted my confidence in my expertise
Marketing yourself as an expert does more than set you apart from the crowd — it can help you attract a waitlist of people eager to work with you. But women are overall less confident than men, often rating their expertise lower and letting this lack of confidence in their own expertise hold them back, according to the authors of The Confidence Code.
It takes time to establish your authority, but is well worth the trouble.
Your ideal clients are searching for someone with a proven path toward the solution they're seeking. They want to work with a professional who isn't going to waste their time or money when their plan doesn't work. But most of the time, marketing yourself as an expert comes down to showcasing your expertise and confidence in your skills.
This can be challenging for the founder of a female-owned business.
In the past, I struggled with my confidence level as an SEO professional — especially as one of very few females in the industry when I first started. Like many other women, I felt I needed to wait to say I was an "expert" until I had more years and bigger accomplishments under my belt.
I felt like an imposter despite the fact that for years I'd been working with notable clients and doing amazing things for their search engine traffic.
My male co-owner, however, has been quick to underline my accomplishments and expertise over and over again — helping me to believe in my expertise. Like most women who struggle with positioning themselves as experts, it came down to my confidence in my own skillset. Having my male co-owner repeat it over and over helped me gain the confidence I needed to grow my female-owned business.
My authority in my field is now a central feature of our marketing strategy.
My male co-owner drew me out of a female-focused entrepreneurial world
There's nothing wrong with having a business that serves primarily female customers. And being part of the female entrepreneurial community is fantastic.
However, there's more opportunity if you widen the net of prospective clients and expand beyond the borders of the female-focused community.
My business started as SEO and blog coaching for lifestyle bloggers — but I quickly found that wasn't the right niche for me. I tended to attract more corporate clients — a persona outside the community I was steeping my day-to-day life in. The catch-22? It was tough to find my ideal clients because I was only spending my time in female entrepreneurial groups.
That changed when I brought in a male co-owner.
Now, it wasn't just my paycheck on the line. We needed to refocus the company to bring in more clients with a wider net and targeted marketing. Together, we worked to develop a stronger ideal customer avatar and branch out beyond the female entrepreneurial world.
It single-handedly changed my female-owned business the most.
The addition of my male business partner has helped my business grow without the limits of tight competition in a small niche.
My male co-owner helped me leverage my perspective as a woman
Ironically, bringing on a male co-owner often has helped me fast-track my connection with female clients.
Skilled marketers are great at putting themselves in someone else's shoes, no matter what those shoes might look like. However, clients often don't understand that a skilled male marketer can understand a woman's perspective just as well as a woman can. My male co-owner is quite capable of understanding a woman's unique worldview — but my gender can tip the scales in our favor with some prospective clients.
Using my firsthand knowledge of a woman's perspective has helped us obtain new clients who specifically target female customers.
Above all, our value to our clients is our marketing knowledge and expertise — but we're certainly not afraid to use our status as a majority female-woman business to give us an edge over the competition.
On more than one occasion, clients have seen my gender as an asset rather than a knock against our company. Playing up that strength in situations when my gender can be seen as an asset has been part of our strategy.
There are lots of advantages of being a female-owned business — including all kinds of business support programs, funding and PR opportunities that women owners can and should take advantage of regularly. There's no reason why you shouldn't use every unique aspect of your business to your advantage to get ahead.
One of the best decisions for my female-owned business: A male co-owner buy-in
While some people might say that bringing in a male co-owner betrayed the roots of starting a female-owned business, it's been one of the best business decisions I've ever made. Our partnership has fueled consistent year-over-year growth. And it's helped me realize many of my goals for starting a business in the first place.
Bringing in my male co-owner helped me learn more about how to run my business effectively, take advantage of every good opportunity, and be a better business owner overall. Regardless of gender, we make a great team with different areas of expertise. We push each other to do better in our work and serve our clients with exceptional quality service.
Image by: Visual Hunt