How to choose the best real estate management system
With the residential rental industry experiencing strong growth, now is an opportune time to become a property manager. According to data released by PricewaterhouseCoopers (PwC), there will be 12.5 million new households over the next decade. More than half of them will be renting residential properties. While this is good news for property managers, it also means more competition, pressure and responsibilities. It also means it's more important than ever to choose a real estate management system that will put you ahead of the game.
Whether you're already a property manager or aspiring to be one, you need to be able to manage your duties efficiently and stay up-to-date with the latest technologies in order to stay ahead of your competitors.
In the past, the property management industry generally lagged behind in terms of technology, but this is no longer true. An increasing number of property managers are using real estate management software to boost their efficiency, productivity, and customer service. If you aren't doing the same, you'll find yourself falling behind. Here's a guide for selecting the right real estate management system.
What is a real estate management system?
Also known as a property management system, a real estate management system refers to a software application that enables property managers to perform a wide range of operational duties for one or more rental facilities. These duties include:
Property management
Equipment management
Staff management
Property inspections
Document management
Accounting
Financial reporting
Insurance management
Rental listings
Vacancy tracking
Tenant screening
Rental contracts
Rental payments
Currently, there are many types of real estate management systems available on the market. Prices can range from less than a dollar to thousands of dollars per month, depending on the brand, model, features and services you choose.
The best property management systems are created with input from experienced property managers, landlords and tenants to provide optimal functionality and support.
Benefits of using a real estate management system
Provides real-time access to information
Since it's cloud-based, a property management system allows you to access all the information you need in real time. This means that you don't have to be present in your office to monitor your property.
Saves time and money
A real estate management system automates all the complex processes of property management. From scheduling maintenance tasks to issuing notifications, it makes every aspect of your job easier and less time-consuming. Besides helping you save time and effort, it also enables you to lower your operating costs by reducing your manpower needs.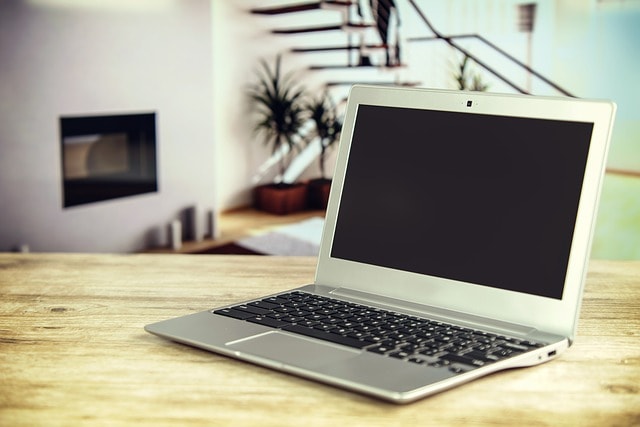 Offers great scalability
Real estate management software can be used for managing properties of all sizes and types. An advanced software solution can be easily enhanced or upgraded to handle larger and more complicated tasks, allowing you to maintain the same level of efficiency as you take on more responsibilities or larger projects.
What to look for when choosing a real estate management system
In addition to the standard features and functions, choose a system that has:
SaaS capability
If you have a property management system with good software as a service (SaaS) capability, you'll have easy and reliable access to the system's features and data anytime, anywhere. This will enable you to attend to urgent tasks more promptly. It's important that you choose a solution that offers a high level of security.
Full integration
Having a real estate management system that can integrate seamlessly with the software applications you're currently using can streamline your property management processes and improve efficiency and productivity. In addition, it'll minimize manual work and errors.
Scalability
You should select a property management system that can scale easily and continually adapt to your changing needs. The system should be able to handle expanding portfolios as well as new transactions and users.
Reporting
Another important feature you should look for in a property management system is reporting capability. The solution you choose should have robust reporting tools to deliver immediate, actionable data and facilitate trend monitoring and the development of short- and long-term trajectories.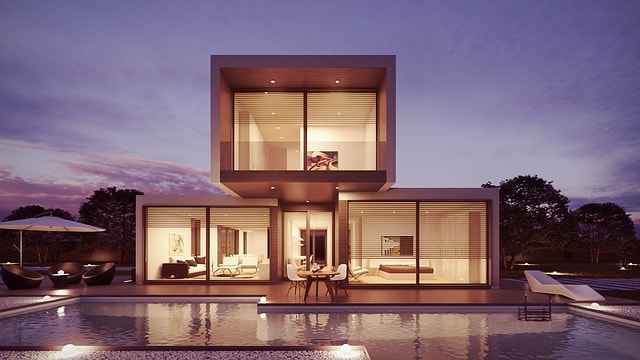 Three good real estate management systems
While there are dozens of real estate management systems to choose from, here are three good options:
Buildium
Buildium is an all-in-one real estate management system that helps property managers streamline their day-to-day tasks in rental, maintenance and vacancy cycles.
This software application is being used by more than 175,000 property owners and 12,000 property managers around the world.
It has functions and features for handling business operations, accounting, and renting. It also allows you to track business expenses, receive and make online payments, and file tax returns.
Additionally, Buildium features an application system for accepting rental applications, running tenant screenings, and storing documents, as well as a resident portal for managing maintenance requests and payments. It can also help you build your own website to host rental listings.
Appfolio
If you're a property manager on the go who wants to keep an eye on your property from remote locations, Appfolio is a suitable option. This cloud-based real estate management system has an owner or manager portal that allows you to perform all your property management tasks and view reports, as well as a tool for creating professional real estate websites. It's a popular choice among property managers and owners because of its affordability, user-friendliness, and great customer support. It's constantly updated by its developers to meet the changing needs of users.
PropertySimple
PropertySimple is a great platform for property managers who are looking for new tenants to buy or rent their properties.
This online platform can help you reach out to tenants in any location across the city through a number of personal branding and social media tools.
It allows tenants to search for rental properties based on location, type, size, price range, and other criteria, ensuring that property managers get high-quality leads from the website. You can list all kinds of properties on PropertySimple, from luxury apartments in metropolitan areas to historic homes.
In conclusion
The job of a property manager can be very challenging. Besides making sure that your property is constantly in good condition, you also have to handle tenant applications and requests, administrative duties, financial reports, marketing and other tasks.
A real estate management system enables you to perform all these tasks through a single software application and from a remote location, helping you save precious time, effort, and money. Getting the right property management system can dramatically improve your performance as a property manager.