How to encourage and accept payments online
All those late nights, eyes glued to a monitor, have finally paid off. You've officially launched your latest web design, and now it's time for the client to hold up their end of the bargain. What's the best way for you to accept payments online and tactfully ask clients to hand over your hard-earned money?
Use a payment solution to give your clients easy, convenient and secure options to pay you.
How to accept payments online: popular payment providers
It'd be great if customers would just drop off bundles of cash at your doorstep, but your best bet is to choose payment solutions most convenient for them. Popular providers (listed in no particular order) include:
PayPal.

Amazon Pay.

Authorize.net.
Even though online payment providers will take a small cut of your profit, increased convenience and security makes them well worth it.
1. PayPal
It's no secret that PayPal is one of the top dogs among payment solutions. Most people recognize and trust this popular payment provider. In fact, PayPal boasts that according to a study by Nielsen, PayPal transactions have a 70 percent higher checkout conversion rate than non-PayPal transactions.
Top advantage: Well-known
Top disadvantage: Account freezes
If PayPal notices suspicious behavior, they will freeze your account. The real question is exactly what should be deemed suspicious. PayPal can ultimately freeze your account for almost any reason, and the freeze could last hours or months.
2. Amazon Pay
It's rare to encounter an online shopper without an Amazon account. Amazon Pay allows users to log in with their existing Amazon account credentials to complete purchases.
Top advantage: Log in with Amazon accounts
Top disadvantage: Strict verification
Amazon will sometimes decline transactions, leading to confusion and inconvenience for your clients. On your end of things, you will have to be prepared to complete a pile of paperwork in order to accept payments online through Amazon.

3. Authorize.net
Authorize.net allows you to accept payments from all major credit and debit cards in addition to Visa Checkout, Android Pay, Apple Pay, and eCheck.
Top advantage: Flexible payment options
Top disadvantage: More fees
Authorize.net doesn't just charge by transaction, they charge a setup fee and a gateway fee as well.
Invoices: a friendly reminder
Wouldn't it be nice if your payday was as important to your clients as it was to you? More often than not, clients need a little nudge to remember they owe you a paycheck.
Five tips to improve your invoices and encourage timely payments:
1. Send invoices ASAP.
Don't worry about looking anxious — they're well aware you don't work for charity. It's best to request payment while your project is fresh in their mind.
2. Make it clear how you accept payments online.
Instead of leaving it up to them, list a few easy ways right on the invoice for clients to pay you.
3. Choose the right invoicing software.
I've listed PayPal, Amazon Pay and Authorize.net above, but that's really just the tip of the iceberg. There is no shortage of payment providers and plugins — the trick is finding which works best for your unique needs and client base. Take care to read up on reviews.
4. Offer discounts for early payments and fees for late ones.
A one- to tw0-percent discount on the total bill is pretty common for payment within 10 days. FYI: discounts are sure to go over better with clients than fees.
 5. Don't forget please and thank you.
Nobody likes demands. Remind them of how much you appreciate their business by writing in a personal note at the bottom of the invoice like, "I hope you are as pleased with the outcome of your website as I am. Thank you for your business!"
What to do when they just won't pay
While your client might be ghosting you on purpose, there's a very real possibility that paying you has slipped their mind (small comfort, I know). If you're still waiting on a response from last month's invoice, don't let your bill slip through the cracks.
Start by taking a second look at your payment terms. If you've left room for interpretation, your client might not have the same deadlines in mind as you do. Perhaps to you, payment should be due the day of website launch while they had assumed they'd get a lengthy test run.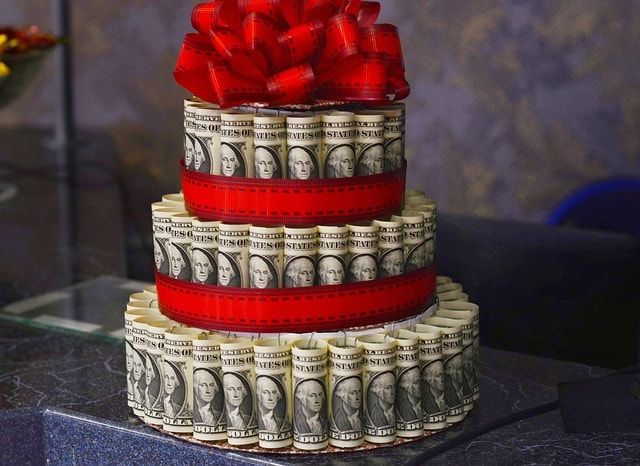 Clearly defined milestones will help prevent confusion and are handy to refer back to. Instead of asking, "Why haven't you paid yet?!" remind them of your original agreement with a straightforward email:
Subject line:
[Your Company] Invoice Due 5/31/18
Body:
Dear [Client],
Thanks again for your business, my whole team really enjoyed working on your website.
I just wanted to send a quick reminder that your payment was due as of 5/31/18. All payments are due within 30 days from invoice date, as outlined in our payment terms.
Please let me know when we can expect to receive payment.
Best,
[Your Name]
Perhaps they're having a difficult time coming up with the money. While you have every right to expect full payment as outlined in your original agreement, you might want to consider setting up a payment plan.
The alternative is to hire a collection agency (they will typically charge a 50-percent commission on whatever they collect) or take the client to small claims court. Both of these measures are unpleasant at best and might end up eating more of your time than the unpaid bill is worth.
A clear game plan makes life easier for everyone
You've already put in the time and effort to complete your client's web design, you shouldn't have to lose additional sleep over an unpaid project.
Don't forget to:
Set clear payment expectations from the get-go.
Choose a convenient invoicing software.
Send prompt invoices and reminders.
By taking the right proactive steps to encourage and accept payments online, you'll make life easier for both you and your clients.