How to estimate costs for starting a fitness business
When you are starting a fitness business, the first thing you want to do is learn everything you can about how your business will operate and what you will offer. Once you know exactly what type of fitness business you want to start, you will need to estimate your costs to determine how much money you need to put aside.
Whether you are looking to open a full-size gym, create an online training business, or start a personal training studio, you have to budget accordingly.
Costs will depend on location, facility size, marketing, and many other factors.
Related: How to begin budgeting for a new product or service
6 expenses to estimate costs of starting a fitness business
Here are six expenses you need to consider to estimate your costs:
Certifications.

Physical costs.

Equipment.

Utilities.

Advertising.

Legal costs.
Let's look at each expense in some detail.
1. Certifications
The first cost associated with starting a fitness business involves obtaining a certification. Certification plays a very important role in recognition and reputability. Not all certifications are created equal — some are free, while others can cost up to $1,000.
This is one of those situations where free isn't better.
Set aside the extra cash to invest in your certification. A fair range to budget for a valid certification is between $500 and $1,000. If you already have a background and education in fitness, budget for the lower range, and vice versa.
2. Physical costs of starting a fitness business
If you plan on opening a facility, physical location costs are going to be the biggest expense of starting a fitness business. There are several factors you need to consider before estimating physical costs. Ask yourself these three questions to better guide your budget:
WHERE will you do business?
Similar to buying a house or renting a condo, location is an important factor in how much you will pay for your facility. However, remember that location is key to the demographics of your clientele, which will impact your revenue.
Related: Why a target audience matters, and how to find yours
HOW will you pay for it?
Are you taking out a business loan, paying cash, renting month-to-month? Weigh all of your options to see which would be most practical for your business.
Related: Startup funding — Look beyond traditional funding options
WHAT will you have in your facility?
If you are planning on training out of an established gym, these costs won't apply to you. If you are opening your own facility, you will need to estimate your equipment costs.
3. Equipment
If you plan to open your own fitness facility, you will need to fill it with equipment. Brand-new pieces of equipment can range from $500 to $15,000 depending on their size and complexity. Used equipment will range from $200 to $5,000 a piece. Calculate the square footage you will have, and the essential pieces of equipment you will want in your facility.
Don't forget to set aside a lump of cash for maintenance and repairs on your equipment. To start, $1,000 is a good cushion for quick repairs.
As your business matures, you will have better insight on what your typical annual repair bills will be.
Equipment costs are not limited to exercise machines. You also need to budget for the technical equipment and office supplies needed to run your business, including these estimated costs:
Computer: $1,000
Software (personal training/client apps): $300/year
Small office supplies (pens/paper/cups/plates): $200
Printer/scanner/fax: $200
Small fridge: $500
Microwave: $100
Desk and chairs: $500 to $1,000
Related: What you need to know about deducting startup costs
4. Utilities
If you want to open a new facility, you will need to establish utility services. Typical utilities for a fitness business include electricity, water and internet. Keep in mind, there will be initial costs to establish a new account or service, which will depend on your location and chosen provider. Choose a provider for internet and do some research to understand the pricing of their business packages. For electricity and water, business owners can ask providers for a typical monthly amount for that address to get a more accurate utility estimate.
5. Advertising your fitness business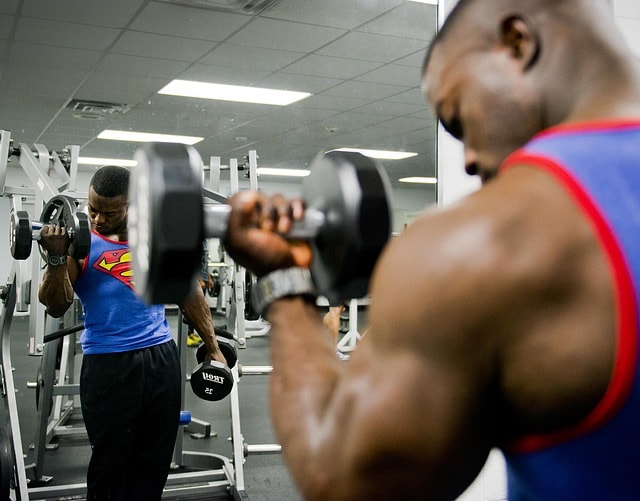 Your fitness business won't flourish if people don't know about it. You will want to build a website for people to read about your services and learn a little bit more about your business. In addition to establishing a website and online presence, you will need to market and advertise.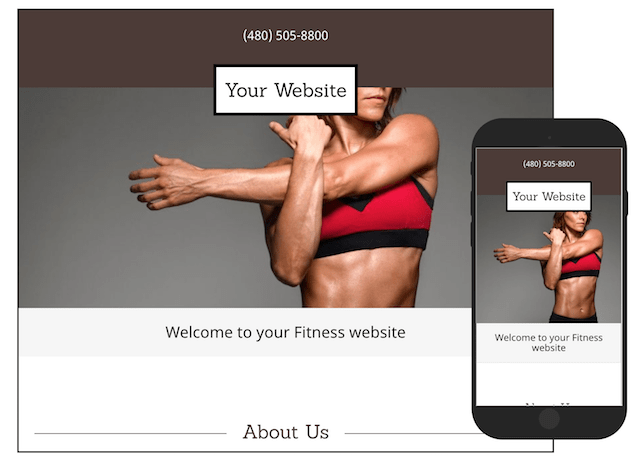 Social media sites are a great way to keep your marketing budget low as they allow you to create free business profiles. But your marketing budget shouldn't end there.
Here are some marketing tools — and their estimated associated expenses — you might want to consider upon starting your fitness business:
Website domain: Averages $10 per year
Hosting a website: Varies, depending on your needs — learn more here.
Developing your website: Varies — from a nominal annual fee for a templated website to thousands of dollars for a fully custom website design. Take this quiz to help determine the best website building option for your new fitness business.
Professional email: Often free with a domain name.
Social media profiles: Free.
Flyers/banners: $300 – $500, perhaps less if you can design them yourself using a free tool like Canva.
Signage: About $300 (depending on what the lease includes).
Logo design: $200 – $300.
These costs will vary depending upon your business's unique needs (like if you want a premium domain name or to sell fitness products on your website), your location, etc.
Related: How much does a domain name cost?
6. Legal costs
With starting a fitness business, come legal obligations. The first obligation is liability insurance, which is typically required upon signing a lease and the type of insurance coverage is determined by the property management company. When you are browsing through available lease options, be sure to ask about liability insurance requirements.
Liability insurance will also depend on the type of fitness business you want to establish. For example, liability insurance for a CrossFit gym is going to be different than for a personal training studio.
The annual insurance cost for a personal training studio is around $1,500, while per-trainer insurance rates will be around $150 per trainer.
Once you have liability insurance, you need liability waivers.The cost to hire an attorney to draft up a liability waiver might range from $400 to $800 depending on the services you provide. This is usually a one-time cost, so it is best to do it right from the beginning to avoid litigation.
There is nothing more frightening than realizing you didn't budget properly. The most accurate way to estimate your costs is by requesting quotes for all the categories mentioned above. Quotes are free and will allow you to better budget for starting your fitness business. You can compare quotes to see what best meets your budget, while leaving a little bit of cushion for any unexpected costs.
The above content should not be construed as legal or tax advice. Always consult an attorney or tax professional regarding your specific legal or tax situation.
Image by: Geert Pieters on Unsplash