How to make a living selling at craft fairs
In our age of technology and online stores, it's hard to imagine that anyone can make a living selling their craft at outdoor markets. But people do it all the time, so what's their secret?
I'm sure you can guess the answer: it takes a lot of elbow grease. Although no amount of hard work is a guarantee for success selling at craft fairs, there are a few things you can keep in mind to help you achieve your craft-fair dreams.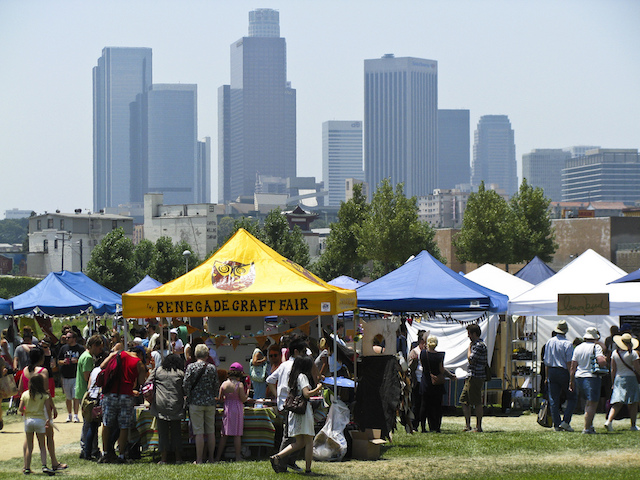 Create loyal customers
How do you acquire loyal customers if you don't have a permanent location? LizBeth of LizBeth's Dessert Boutique in New York says brand recognition is key.
Choosing the packaging and recognizable logo is all part of the deal, but consistent quality is also imperative. Customers want to know they're going to get the same level of quality and/or the same style that they love every time they come to see you. Don't disappoint!
Creating loyal customers also means keeping them in the loop and offering things they like, sometimes at discounted prices.
Pro tip: Keep a sign-up list at your booth and collect names and email addresses.
If you have any specials or discounts going on, let your loyal customers know! Send out schedules of the fairs you're going to be at next so your dedicated fans know where to find you. And hey, why not celebrate a birthday or two and send your devoted admirers little birthday trinkets?
Be friendly and personable
Online sellers have the luxury of anonymity. They never have to listen to their customers' stories about how their sister's daughter's uncle's dog ate little Lucy's favorite gold handlebar mustache earring, and why they're just getting around to buying a new one now.
But, as LizBeth explains, meeting your customers face to face and hearing these stories is one of the best aspects of the job. For LizBeth, the most endearing part is when families come to purchase her homemade ice cream, and the whole family participates in the decision-making for that week's pint. She explains:
"One of my main reasons for starting the business was to do something that promotes family and build communities. Working at the markets helps to make this a reality. My favorite thing is getting to know the people and watching as families, couples and friends make buying ice cream a collective decision ending in smiles. The feeling is priceless knowing you helped to put a smile on someone's face."
Select the most profitable fairs for your craft
Some fairs are more suitable for your craft than others. If you're making jewelry, chances are you can go nearly anywhere at any time. Other types of sellers need to be more particular about their locations. Being an ice cream maker, for example, LizBeth experiences slower sales in the winter, so she moves from outdoor to indoor marketplaces.
The wisest strategy for craft makers is to choose places that are more amenable to what they're selling.
Keep in mind that profitability is not always based on time or location. Sometimes, it's just not a good scene for you and your seven-carat mustachioed toe rings. Test out the market and if you're not getting much foot traffic, find the fair where your aforementioned toe rings will have patrons chomping at the bit.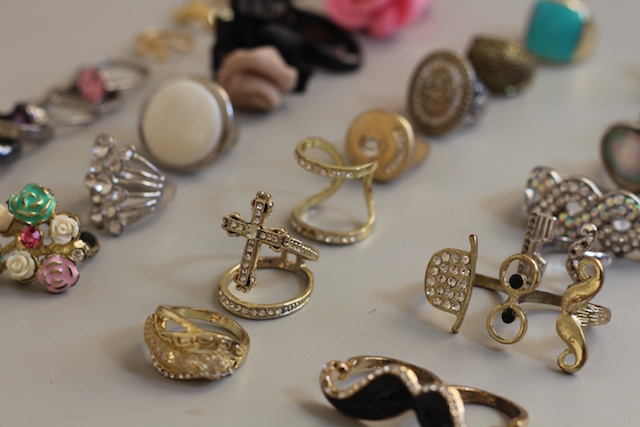 Knowing which fairs to attend where and when is key. Some craft fair artists have even been known to go cross-country to find the best fairs for their product. Go ahead and poke around at some fairs on these helpful sites to get a feel for which venues will suit your product best:
Bring someone along
You know you're going to be moving a lot of stuff if you're selling at craft fairs. You might have a table or two, a tent, a backdrop, boxes of product, marketing collateral, display materials, knick-knacks, thing-a-ma-bobbers — you get the gist. Constantly moving these things can be stressful and exhausting.
Pro tip: Bring a buddy along to help with the process of moving your materials.
If no one you know is willing to help, you can always hire extra hands on TaskRabbit, or my personal favorite for artists, The Artist Tank. If all else fails, they will certainly help you find some moving, set-up and take-down buddies.
Expect the unexpected
What if you don't do your homework? Well, your bejeweled mustache brooches might not fare so well. You could end up in a situation where 50.2 percent of foot traffic is staunchly anti-mustache, while the other 49.8 percent is fiercely against the word "brooch." What do you do then?
You have a plan B, that's what. Although the aforementioned scenario is highly unlikely, you must always prepare for an unexpected slump in sales. Sometimes the weather is poor, or sometimes fair-goers are just not in a consumptive mood. Either way, you have to make sure you're able to stay afloat.
Start budgeting (if you haven't already). At the end of every fair, ask yourself: Am I making a profit? Can I cover the cost of materials and booth fees the next time around?
While most booths cost around $200 to $300, you need to factor in other expenses such as travel, licenses, extra materials, etc.
Keep a little somethin' on the side
It's also a good idea to keep another revenue stream on the side, just in case. Being a craft ice cream maker, LizBeth's product is not always popular during the colder months and business slows down. For these slower months, she whips out her consulting skills from her time in Corporate America and makes it through the slow stretch.
Pro tip: It's OK to keep your day job.
One option is selling your art online on places like Etsy, Facebook or on your own website. Another option is selling your art in already established brick-and-mortar stores. Or heck, sculpt real-life mustaches on the side, for example. Anything to keep the dream alive, friend.
Be authentic (and legitimate)
When applying to craft fairs, or even farmer's markets, you might be asked to prove that you're legally allowed to sell your craft. LizBeth, for example, has been visited by craft fair jurors during the application process to ensure that she has the correct licenses to handle food. They've also checked to ensure that her ice cream is made with the hormone- and antibiotic-free milk that she claims it is. Sometimes, this process can take months.
It's also a good idea to be authentic, or at least find a fair where your product is unique. If there's already another mustache jewelry craft artist approved for the fair, your application might be denied. It's a good idea to get all your ducks in a row early in the season so you can be the first creator of facial hair baubles to apply.
Give back
Let's say you do sell mustache-inspired jewelry. People come from miles around to see your solid gold Fu Manchus. Great! But what else can you be doing?
Do you support the growers of real-life mustaches? Double great! Let your customers know it and offer to send a percentage of mustache profit to help fund men's health during Movember. Your customers will love you even more for it!
The point is, have fun with it. Craft fairs are an awesome way to engage with real people who love your product. Just take the necessary steps to ensure that you're the top mustache connoisseur at your next fair and you'll be well on your way!
If you make a living selling at craft fairs, please share your tips in the comments below!
Image by: stephanieetxe via Compfight cc