How to set personal trainer rates for your fitness business
You have been wanting to start a fitness business for a long while, and it's finally time to take the plunge! Before you can start marketing your business, you need to identify the most crucial component — your personal trainer rates. There are many factors that affect your personal trainer rates, including target clientele, current competition, market prices, demographic area, and you.
The first thing you want to do is determine your monthly price tag, all other factors aside. How much is a personal training session with you worth? How long will your sessions be? Will you offer a variety of services or just one flat training rate?
These are all questions you will want to ask yourself before computing your personal trainer rates. Here's how to get started.
Calculate your personal monthly expenses
Look back through your receipts and bank statements each month to calculate your average monthly total for rent, insurance, phone, internet, food, gas, and any other monthly recurring expenses.
If you have not kept track of this in the past, start logging your expenses in a monthly spreadsheet to get an accurate picture of how many expenses you have per month.
Track your costs for about three months to get an average. A miscalculation of your expenses may lead you in the wrong direction for determining your personal training rates.
Calculate your training facility monthly expenses
Next, you need to calculate the costs of your training facility. This includes, but is not limited to, your rent, utilities, supplies, advertising, website, and liability insurance. If you don't know the exact numbers, use a ballpark estimate to start. Also consider adding a "cushion" of income for emergencies such as equipment maintenance or taking time off for an illness.
Editor's note: Need a program to help with your business expenses? Check out GoDaddy's Online Bookkeeping. Everything is organized in one place, and you can even invoice your clients to stay on top of your incoming cash flow.
Calculate your personal trainer rates
Now that you know your monthly price tag, you can calculate how much you will need to make each week. Let's assume you need $3,000 a month to pay all your bills. Assuming four weeks in every month, that means you'll need to take home $750 a week, at the very least to cover your costs.
Starting with that number, here are some possible rates to get you started:
$750/Week =
15 sessions @ $50/session
25 sessions @ $30/session
30 sessions @ $25/session
Factor in your taxes
Now that you have calculated your monthly bills and identified a baseline for your personal training rates, you need to factor in taxes.
You don't want to take away from the money you need to pay your bills, so it is a good practice to add taxes into your rates.
To account for taxes, add about 20 percent to your personal training rates. That means that instead of $750 a week, you're aiming to take home $900 a week. Here's how that shifts your per-session rate:
$900/Week =
$50/session becomes $60/session
$30/session becomes $36/session
$25/session becomes $30/session
Do a market analysis
If you already have a business plan for your fitness business, your market analysis is already done. If you have not devised a business plan, you will need to do so before setting your personal trainer rates. Here are three simple steps to get your business plan started.
You are just starting your fitness business, so there should be a strong emphasis on your reputation as an expert trainer.
If you find that the original rates you set are significantly lower than established trainers in your area, don't hesitate to increase them to meet or exceed the average.
While lower rates will attract a larger quantity of new clients, this is also the number at which they will value your services. You look better as a trainer if you start session rates higher and offer additional discounts for package pricing or referrals.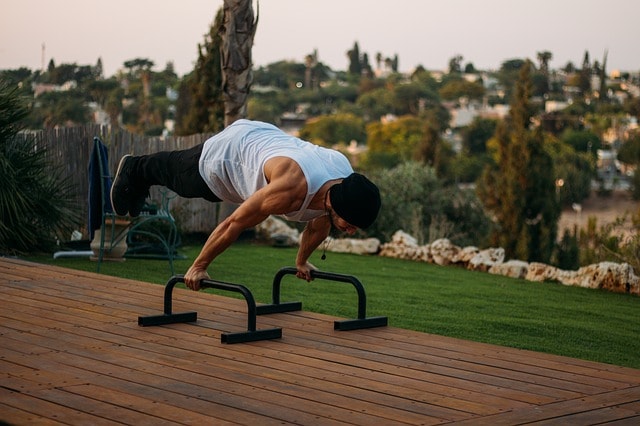 You can also do a market analysis on group training rates. Personal trainers offer group training to provide a more affordable rate without compromising their income. With group training, clients train at the same time as others for a lower rate. For example, if you have three clients who like to train together, you can offer them a group training rate of $20 per session. Each client pays $20, making it more affordable for them, and making you $60 for that hour. It's a win-win situation!
Market yourself
You are the biggest factor in how much your clients are willing to pay. Your biggest investment and marketing tactics will center around you, your knowledge, and your reputation in the fitness industry. If you want 30 clients a week, plan to put in 30 hours a week in networking, continued education, and marketing.
Here are a few tips to get started:
Use your social media profiles to provide useful information and build your reputation as a credible trainer. One of the most popular social media sites for the fitness industry is Instagram.
List any fitness-related certifications or education on all your profiles.
Offer free consultations and an introductory workout to get potential clients in the door.
Boost your website SEO by connecting multiple relevant domains with GoDaddy.
If you need a little extra help with marketing your fitness business, use these 7 tips to reel in more clients.
Hello, new clients
As mentioned earlier, if you set your rates lower than the market average, that's how your clients will value your training. A higher training rate might not be as appealing at first, but it reflects the value of your training expertise.
No personal trainer rates are set in stone.
As the industry changes, so should your rates. Stay on top of industry research, new trainers in the area, and the newest fitness technology. Remember, you have ultimate control over how much you make with your fitness business. Your confidence in your training will lead your fitness business on a path to success.