How to use a .boutique domain to showcase your retail store
You know how important it is to keep your storefront memorable, organized and up-to-date — it's the first thing customers see and what entices them to keep coming back. Is your online presence as tidy and current as your physical store? A .boutique domain can help attract the right customers.
In the hustle and bustle of everyday business, it's easy to put your store's online presence on the back burner.
If you're looking to grow and expand, simply maintaining your brick-and-mortar storefront isn't going to cut it.
That's where your digital footprint comes into play. Taking your store online can open your business up to a new audience via eCommerce, but that isn't the only perk. You'll also be able to attract new local customers and build your base of repeat customers. So where should you start? With your domain name, of course.
Choosing the perfect domain
When it comes to domain names, the first extension that likely comes to mind is .com. While it's instantly recognizable, it has also been around for a while, which means that many of the better domains are already registered.
You may be able to find someone selling a decent domain, but be prepared to pay a premium price for it. Or you could try to register an unused domain; however, you might find that you have to create a much longer URL than you'd planned.
What options are left? Quite a few, actually. With a trove of new domain extensions available, you have the ability to find a perfect domain name without paying a premium for it. And when it comes to choosing a domain extension for your existing retail store, a .boutique domain fits the bill perfectly.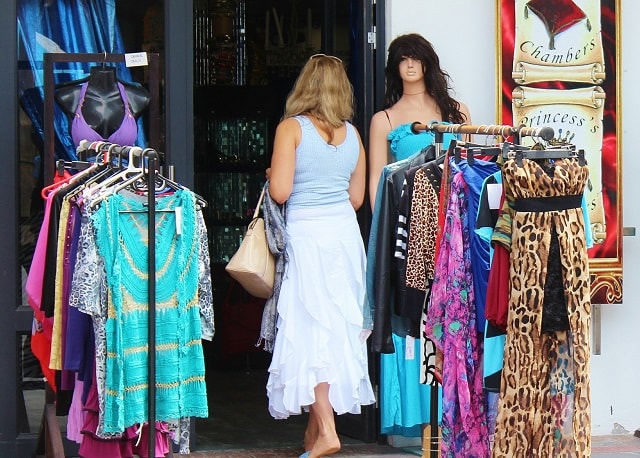 How a .boutique domain can benefit your store
In the current eCommerce landscape, it can be hard to stand out as a smaller local retail store, especially against larger, more established companies that also do business online. But with a .boutique domain you have the ability to create a shorter, more memorable URL that quickly defines the scope of your business.
A boutique is typically regarded as a small company that sells high quality products to a niche group of customers.
By using a .boutique domain, you're able to communicate that exclusivity and stand out from the crowd right from the start.
In a sea of more generic domains, it can also help you catch the eye of local customers looking for something specific.
Because the .boutique domain extension is much newer, you have more options to fit the URL to your brand, instead of the other way around. You won't have to settle for a less-than-desirable domain, or get stuck with something that's too long or too generic.
Launching your website
Once you've registered your .boutique domain, it's time to get your website up and running. If you've never built a website, don't worry! There are numerous services that can help you get going quickly like GoDaddy's GoCentral Online Store. This DIY option includes an online store, making it easy to add eCommerce to your site. If you're not comfortable designing your own site, GoDaddy also offers professional design services.
Whichever option you choose, your website is a crucial part of your store's reputation, and it should be eye-catching and easy to navigate.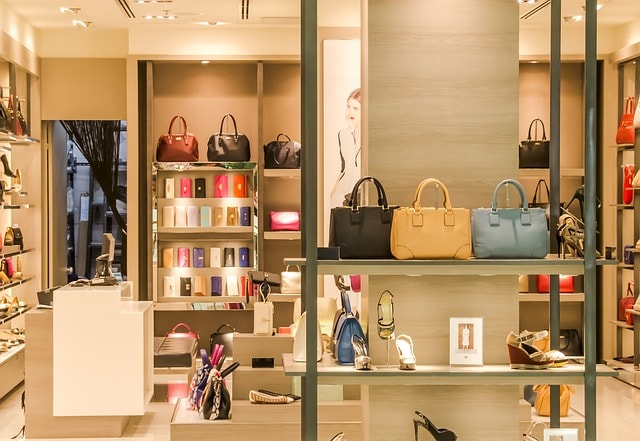 Don't forget about email
As you're building your website, make sure to create a custom email for your business using your .boutique domain. Using a branded email address immediately adds credibility to the communications you send to your customers and bolsters your overall brand.
It's easier to build trust with consumers when your website's domain matches your email address, rather than using a generic free email address.
Thanks to new domain extensions, it's easier than ever to bring your brick-and-mortar business into the digital marketplace. And your new .boutique domain name is a strategic way to draw attention to your online presence using a targeted, meaningful domain extension.
Go ahead, search for one now: