Innovative Jelly Skateboards rolls onto the mainstream skate scene
If you're a practical college student, you find ways to be thrifty. For Sven Alwerud, co-founder and CEO of Jelly Skateboards, this meant ditching the $600 parking pass and opting for his skateboard. He had a clear one he'd made during high school, and it was sure to do the trick.
He never thought riding a see-through skateboard would turn so many heads. "I had four or five people a week asking me where they could buy the board or if they could buy one off me," Sven says.
With this kind of attention, Sven knew he had a marketable product on his hands. He contacted Cody Leuk, long-time friend and co-creator of the OG prototype, for help. Cody was working toward his manufacturing engineering degree from Chico State, and he had access to a machine shop on campus. Two prototypes later, Jelly Skateboards was born.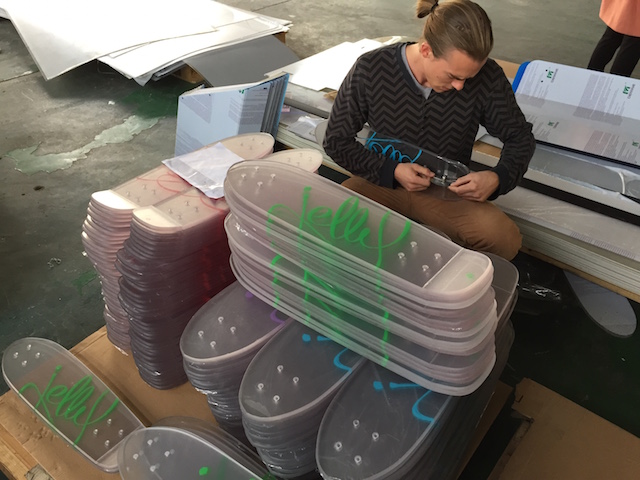 Birth of a bullet-resistant board
Sven admits that he was lucky — he unintentionally made his very first prototype at the age of 15, and a need for cost-effective travel caused him to revisit his high school creation. Turns out, riding his board around campus was the perfect avenue for testing its marketability.
After some failures (like using acrylic), numerous prototypes, and countless hours of hard work in the garage, the OG Jelly Skateboard was created.
With its clear board, Jelly is revolutionizing the skateboard industry — but that's just the beginning. Jelly's recyclable, polycarbonate deck allows for more flex than standard boards. The bullet-resistant glass acts as a shock absorber and allows a larger rebound from pumping, which generates a greater forward propulsion.
Even though the board is see-through, it still has grip similar to a basketball court.
With advanced technology, like 3D printing, Jelly Skateboards is taking the 21st century by storm. But that doesn't mean they've lost touch with their roots — their boards still emulate the old-school styles skaters know and love.
No time to coast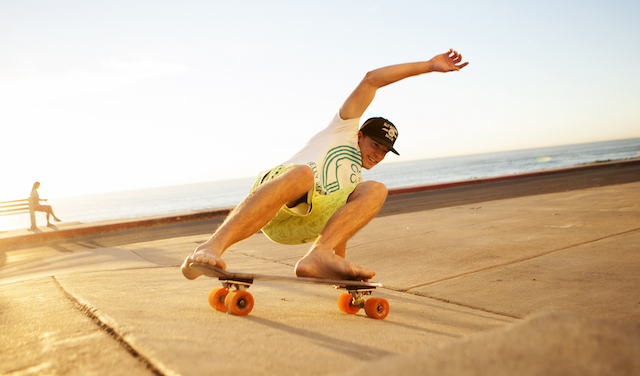 Sven used his time at California State University — San Marcos wisely, gaining knowledge from his entrepreneurial courses while heeding advice from his professors. Like many people with a business idea, he didn't even know how to start a corporation; but since he was on a college campus, he took every opportunity to pick his professors' brains. He even utilized their office hours to listen to some free advice.
"I would go into my business law professor's office and ask 'cover' questions — like what was coming up on our next exam — but I'd shortly follow with, 'How should I file my corporate forms?' He would always say, 'Well since I don't officially represent you, I'm not allowed to advise you. But if I was you, I'd do x, y and z.'"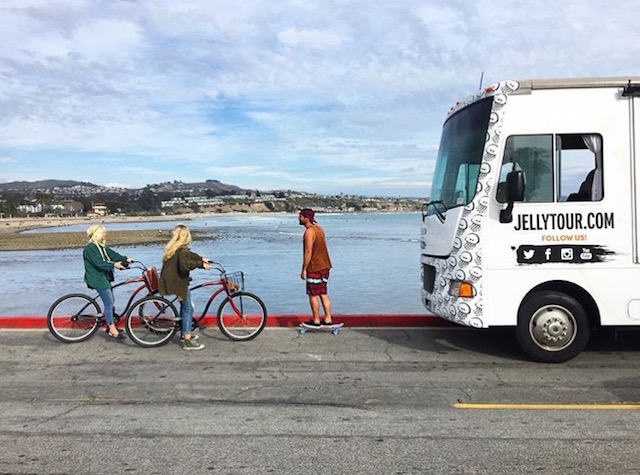 Sven invested $5,000 into his vision and started to build momentum. Shortly thereafter, Jelly Skateboards launched a crowdfunding campaign in 2015. Sven partnered with BLOCK Risers for a revolutionary longboard design and riser-pad system, which allowed for a mounted GoPro under the skateboard. As the popularity of this crowdfunding increased, Jelly's hurdle of capital started to shrink.
With careful campaign planning, they were able to surpass their goal of $50,000 and raise just over $102,000. "Driving traffic to your campaign is the name of the game," Sven says, and success requires more than just a well-produced video.
Jelly Skateboards on the web
One of the first things Sven did when he started his business was buy the domain — jellyskateboards.com — from GoDaddy. "Your domain name is the foundation of your website. It was so easy to register my domain, and when it was about to expire GoDaddy's team gave me a call to remind me," Sven says. "I absolutely love the customer service that GoDaddy provides. They truly go out of their way to make sure you're happy."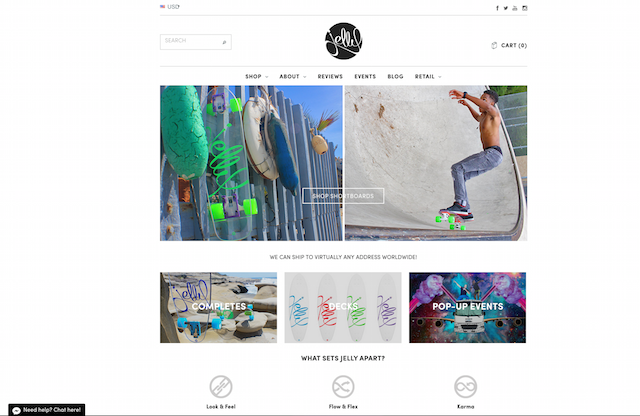 Jelly's domain name is connected to the company's website, which Sven describes as "our lifeline to customers." Built on the Shopify platform with customized modifications, the website enables customers to easily access info about Jelly Skateboards, purchase products, and get in direct contact if they have additional questions.
Ignore the haters
When you're young, your parents encourage you to "follow your dreams." As you age, the pressure to be practical and safe sets in. Fear constantly affects entrepreneurs, and "haters" tend to replace the encouraging voices of childhood. Sven is no stranger to the difficulties that come with starting your own business (or even the lack of support from those around you).
"In the beginning, you'll face a bunch of haters. That's completely normal when you launch a new product or service. Even some of your own family and friends will hate on what you're trying to start. Ignore them. Believe in your business. Do your due diligence and test the market to see if there's a demand for your product."
Although there was immense love for Jelly on the college campus, that didn't always mean outside or real-world success. Like any small business owner, Sven faced his own set of haters. His advice? Be your own cheerleader.
A solid future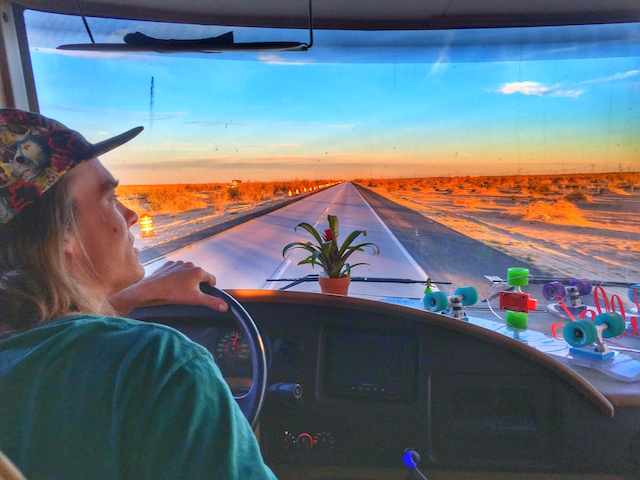 Jelly is cruising through the skating scene. With a growing following on Facebook, Instagram and YouTube, the company certainly is making a name for itself — and there's plenty more in store. As Sven says:
"At Jelly Skateboards we are constantly striving to push the boundaries of skateboard technology. Our goal for this year is to launch a new style skateboard, which we are currently developing with our Jelly Fans. … I see Jelly Skateboards being skated in every neighborhood across the world in five years. In 10 years, Jelly will be a lifestyle brand synonymous with big brands like Billabong and Nixon."
Sven's never been about playing it safe; he's here to push boundaries. And with an innovative board and a focus on his customers, why not? After all, when your customers are happy, your business is happy. And Sven is all about a running a happy business — both now and in the future.