Insercorp hits the 10-year mark
This article has been edited for brevity.
Insercorp LTD provides website design and development services and sells iPlasmaCMS2, a proprietary content management system (CMS) that enables businesses to easily manage their websites, web-based apps or intranet. Founder Tim Bradshaw took a break from his busy schedule to chat with us about his business in Franklin, Va.
The beginning of Insercorp
What inspired you to start your business?
I first started Insercorp in September 2007. But to tell you how I got to that point, we will have to look back a bit further.
Having been diagnosed with Fraser's syndrome at birth and enduring continuous bullying, both verbal and physical, by other children as well as adults throughout my childhood, I was an apprehensive child. The internet became my safe place; a place where I could be myself, where only my written words defined me.
At 12, my interest in Star Wars and video games inspired me to create AOL message board games under the name New Horizons Gaming Forum. My family and I were living in Alaska at the time, where the United States Air Force had stationed my dad. Two winters in Alaska gave me a lot of time in the dreadfully dark, bitter cold to explore the internet. I used AOL's Personal Publisher to create my first website to run weekly auctions of trading cards.
I quickly learned that the more pages I added to my website, the more difficult it became to manage the content. For example, changing a page name or adding a new page required changing the link on every page.
In the early 2000s, my father, a colonel in the US Air Force, was stationed at the Pentagon, taking on the responsibility of Chief of Military Construction Programs. I regularly visited his office in Crystal City, where I learned about the federal procurement process, bidding and the need for accessible and secure websites in the public sector. It was then I decided I would dedicate my future to building an internet business.
In 2002, I bought AOE2.com and Diablo2.com, the leading fan sites for two of the most popular online games of the time. The following year I rebranded both, consolidating them with my own online publication via a single-user registration system with themed communities for gamers. At its peak the new site, GamePlasma.com, was ranked by Alexa Rankings in the top 10,000 websites on the Internet, receiving a quarter million unique visits per month and over one million monthly page views. GamePlasma was one of 20 worldwide publications that determined a video game's ranking on GameRankings (similar to Nielsen television ratings).
After completing high school and attending Virginia Commonwealth University, I started Insercorp with Josh Kimbrel, a programmer I'd worked with on contract throughout college, in September 2007. I was 22 years old.
Our goal was to develop an application that would be scalable, secure and modular so that any type of business or organization would be able to use it to manage their websites. We knew there wasn't a single business or entity that wouldn't benefit from having a website; the internet-user population was increasing by the day.
Now that we had a business model, customers and a solid plan (or so we thought) I met with the Small Business Development Center and was provided a checklist of everything I would need to open a new business in Virginia.
What obstacles did you face as a startup, and how did you overcome them?
When I started the business, I had no investors, loans or seed capital other than my $100 initial investment matched by $100 from Josh. We used this to pay for the registration of Bradshaw-Kimbrel Technology Group, LLC (BKTG) and to open the business bank account.
Josh and I were both young and eager. With the bank account open and having registered for our EIN, LLC and business license, we were ready to start taking on work under our new partnership.
In hindsight we were ill-prepared for what was to come.
We knew we wouldn't be able to build our idea for a proprietary content management system overnight. Our first several projects were static websites that I designed and coded using HTML and CSS, bringing in Josh to do the "heavy lifting" with programming and making database connections.
By April of 2008, we had grown enough to set up our first office at the Franklin Business Incubator, taking advantage of low rent and a professional workspace with a commercial address. It was then that I hired my first employee, Savannah, as an administrative assistant.
By 2009, we'd signed on our first government clients.
With every new project, we were able to make progress in developing our hosted solution, offering inexpensive setup costs in return for using clients as our live beta testers.
We completed the first build of iPlasmaCMS2 in August 2009 and began selling a product license to include support, maintenance, training and upgrades. The next month, we celebrated our two-year anniversary.
While I hit the ground running with renewed spirit and passion after surviving the first two years in business, our operations began to fall behind. With more than $40,000 in contracts to perform, my partner called me to let me know he was taking an opportunity in Atlanta, subsequently leaving Insercorp.
One of the biggest obstacles I ever faced was choosing responsibility over friendships.
I had become friends with much of my team. Some of our developers started as commission-based account managers and had been involved with the company since the beginning. This was a mistake, because even if I was able to separate personal relationships from business decisions, my friends/employees were not. It took me nearly a decade to build a solid team that truly shares the vision of Insercorp.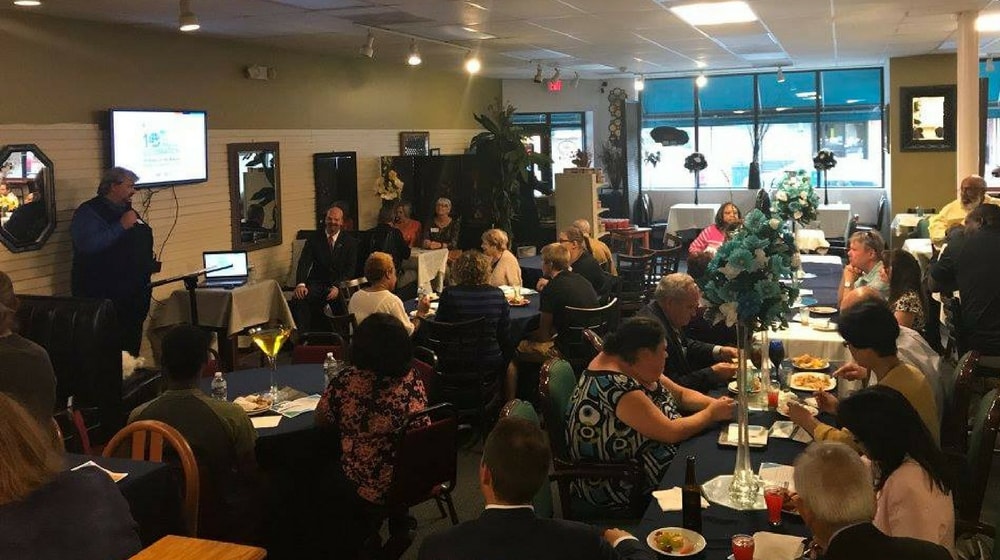 Over the past three years, we've managed to sustain 45-percent growth in revenue year-over-year and have formed partnerships and strategic relationships with many key infrastructure providers. In September 2017, we celebrated our 10-year anniversary.
How did you identify your niche within your industry?
What I realized in the early 2000s was that most web development companies weren't full service — they only built the websites and then set up their customers on a shared hosting plan. Customers who wanted to make changes to their sites were basically on their own — the only option was hiring a professional to do it.
iPlasmaCMS2 is intuitive, user-focused web-based software built on the Zend Framework. It allows in-house administrators to manage their website(s), web apps and intranet themselves — whether they have any technical skills or not.
What's your business philosophy?
It's our philosophy to provide exceptional and ethical service to each and every one of our clients and to exceed their expectations. Following the example of customer-focused tech companies like GoDaddy, I learned firsthand the importance of treating clients with respect, dignity and grace.
We also believe in giving back to the community. Throughout the years we have donated tens of thousands of dollars and hundreds of hours of pro bono work to local charities, schools, community events and non-profit organizations. We have supported our city's local summer concert series, We Be Jammin, since 2008, providing managed website, social media and creative services.
A tech company's digital tools
What online tools do you use for your business?
I originally opened my account with GoDaddy in 2002. I was so impressed by the professionalism of the support agents at GoDaddy — not to mention the best prices on the market.
Insercorp has been using GoDaddy's domain name registration and Dedicated Hosting services since our founding in 2007. We also use their SSL Certificates.
Last year, we launched YouRegister.net, which is powered by GoDaddy's Reseller Program.
Having licensed Plesk through GoDaddy since 2002, we became a Plesk Partner and authorized distributor of Plesk Licenses in North America in 2016. We use Plesk Onyx for its industry-leading Server Administration Control Panel software, which manages all of our GoDaddy servers.
For email marketing, we use Constant Contact, of which Insercorp is a Certified Solution Provider. Other online tools we use include G Suite for Business and collaboration tools, such as Basecamp and Slack for project management.
How do you use each of these tools?
The center of our operations is GoDaddy's domain name services, where we keep our corporate-owned domain names and use GoDaddy's intuitive interfaces to manage nameserver host addresses for our dedicated servers.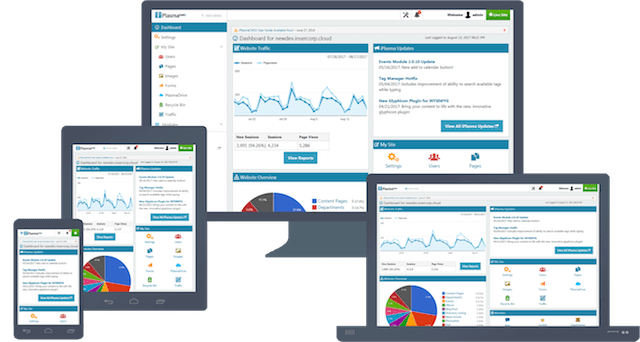 The most valuable domain name in the world is useless without a website, and that website needs to have a place to live. Enter GoDaddy Dedicated Servers . We recently completed a migration to GoDaddy's new Vertigo Grid, increasing our capacity and saving costs.
Our business revolves around the way we work with GoDaddy as our data center provider and solutions partner. GoDaddy makes me feel like my company matters, as small as we are.
iPlasmaCMS2 is built on the Zend Framework, which requires a LAMP (Linux-Apache-MySQL-PHP) environment, and developed to run seamlessly with Plesk Onyx on GoDaddy servers.
We use Constant Contact to communicate news, updates and other important information to our clients. As a Constant Contact Certified Solutions Provider, we also offer self-managed and managed email marketing services with discounts for nonprofit organizations.
What difference have these tools made to your business?
GoDaddy's proven reliability in its Dedicated Hosting services has allowed Insercorp to offer and deliver on guaranteed uptimes for our clients. While we manage our servers, we know we can count on GoDaddy to keep access to and from our servers open and unimpeded.
GoDaddy's Reseller Program has allowed us to launch our own domain name registration service, YouRegister.
With so many different options from so many different vendors, technology can be a frightening experience — especially for a non-technical entrepreneur, a new business owner or an inexperienced buyer.
Insercorp offers all of the essential web and digital marketing services needed for a successful website or web application, drawing on our partnerships with GoDaddy, Plesk and Constant Contact to provide managed solutions built to the specific needs of each of our clients.
Lessons learned
What's the most valuable lesson you've learned since starting your business?
Learning how to delegate. Believe me, it isn't as easy as it sounds.
I have had to wear many hats as an entrepreneur. Fortunately as business has grown, I have been able to take those hats off and give them to someone else. Each member of our team has skills and capabilities that will make them more or less effective on specific tasks. Understanding the capabilities and limitations of your team is the first step.
As an entrepreneur, your focus should be on building and growing your business.
Knowing how to prioritize tasks and establishing operating procedures that set expectations and standards for your team will help to ensure that your business can function without you. In order to grow your business, you should not be working in your business but rather you should be working on your business.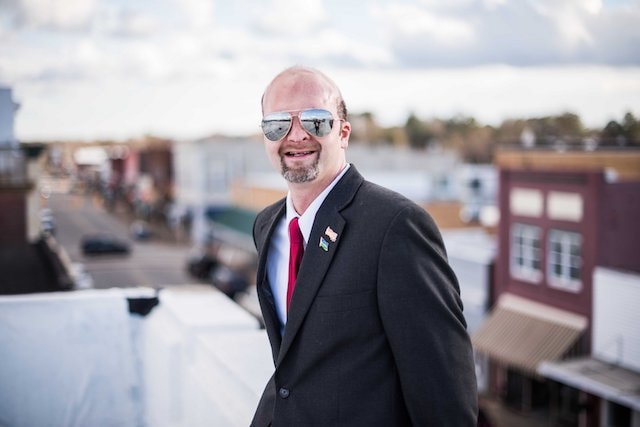 Do you have any advice for other entrepreneurs?
Find people who want to join your cause rather than someone who might just be looking for a job. Given the choice, I would hire just one employee who holds themselves accountable over 10 employees who "pass the buck" or don't actually care about their employer or its customers.
Apathetic employees can run customers away as quickly as overpriced or unreliable services.
My company might be strong and resilient, but there will always be unforeseen circumstances ahead. Instead of worrying about things to be afraid of, I try to focus on the things I can control, like building better websites.
If you are struggling to turn your vision into reality or your business is in a difficult situation, consider the three P's: Persistence, Patience and Perseverance. There is nothing more rewarding in this world than overcoming adversity, accomplishing your goals and seeing the results of your hard work pay off.
However the best advice I can give, whether you are the owner of a tech startup or a bakery, is when you set out on a goal, every action you take from that point forward should get you closer to accomplishing that goal. Always keep your word, and never give up until you've succeeded.
Thanks for chatting with us, Tim. You can learn more about Insercorp on Facebook, LinkedIn, Twitter, YouTube or Pinterest.