January 2019: What's new in GoCentral
On the GoCentral Website Builder team, we constantly create new tools and features to help you get more of what you want: traffic, calls, bookings and sales. And it doesn't hurt to have a "wow" website that looks like it was built in 2019. In January, we released the following new features.
Website Builder
2 new GoCentral themes
Your GoCentral theme creates the look and feel of your site. Once you choose a theme, make it your own with colors, fonts, images and content. Introducing Bisque and Libre.
Bisque

Libre

To try Bisque or Libre, go to your GoCentral Editor and look for Theme in the menu:
Contact form subscription option
Want to build an email list? When website visitors submit a Contact Us form on your site, they can opt in to receive marketing communications from you. (Did you know that GoCentral has a built-in email marketing tool?)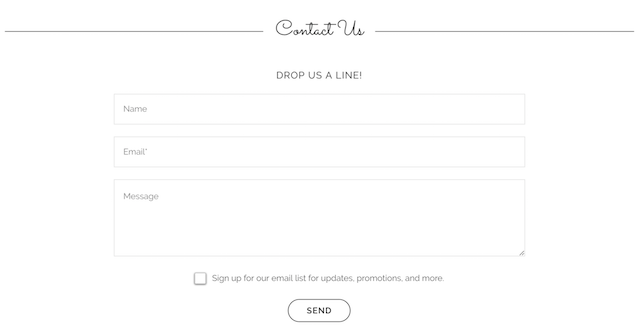 Here's how:
From your GoCentral Editor, navigate to the Page with your contact form (or add one to any page).
Click Contact Form.
Toggle Show Email Opt-In to ON.
Once you've finished your updates, re-publish your website.
To check out your subscriber list, navigate to Marketing > Email Marketing > Subscribers.
SEO improvements
If you want to get found on search engines like Google, then search engine optimization (SEO) is a box you'll want to check. Our GoCentral Business, Business Plus and Online Store plans include a built-in SEO tool, and it's better than ever. Our most recent updates include:
Ability to add search phrases to multiple content blocks while completing the SEO wizard.
Ability to add local area keywords (e.g., San Diego) to your description and content (only applicable to businesses that serve a local area).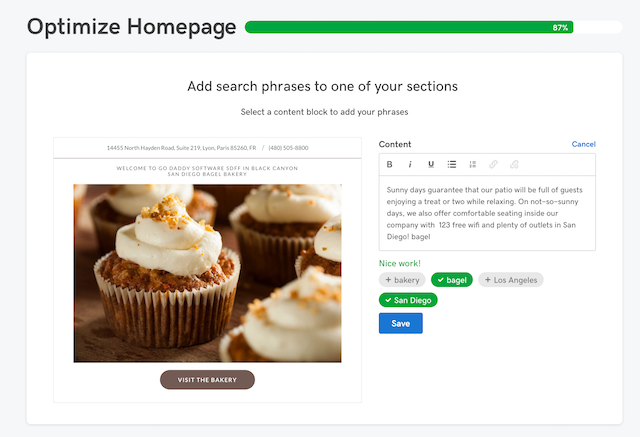 Here's how:
Log in to your GoCentral site.
In the top menu bar, navigate to Marketing > SEO > Overview.
Follow the SEO wizard instructions (it's easy!). Or, if you've completed the SEO wizard previously, click Optimize Homepage and/or Optimize Another Page to Redo your search engine optimization.
Once you've finished your updates, re-publish your website.
Online Appointments improvements
A variety of businesses are taking advantage of GoCentral's Online Appointments tool. The possibilities are endless! Yoga students can sign up for classes, salon clients can book haircuts and potential consulting clients can book a free phone consult. With our January updates, business owners can now:
Add up to 10 staff members or resources for online booking.
Rearrange how services are displayed on your site.

Here's how:
Log in to your GoCentral site.
In the top menu bar, navigate to Appointments.
To add staff members, go to Manage > Staff.
To edit your services, go to Manage > Services.
Once you've finished your updates, re-publish your website.
For more information about Online Appointments, please see this GoDaddy Help article: "Add Online Appointments section."
GoCentral Guide plan
Do you want to build a GoCentral website or online store but feel like you need a little assistance? Well, look no further! With our GoCentral Guide plan, you meet with a digital expert 4–6 times per year to help maximize your GoCentral site and overall online presence.
Your GoCentral Guide plan is tailored to help you meet your individual goals. And the best part? You'll have the same Guide throughout the course of your engagement.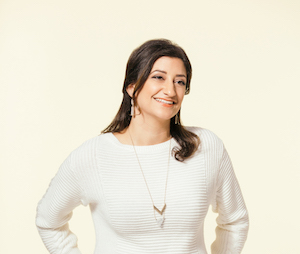 If you're interested in learning more about the GoCentral Guide plan, please call us at 480-463-8308.
Online Store
Marketplaces
Sell everywhere your customers shop with Marketplaces! List your Online Store products on popular sites like Etsy, eBay and Amazon, and manage all your orders from your GoCentral account. Keep your inventory synced in GoCentral regardless of where your products are sold.
Here's how to get started:
Log in to your GoCentral Online Store.
In the top menu bar, navigate to Store > Sales > Marketplaces.
On the Marketplaces info page, learn what's included and review the Terms of Service.
Click Get Started.
Follow the setup instructions.
For more information about Marketplaces, please see this GoDaddy Help article, which includes a video overview: "Understanding my store's Marketplaces feature."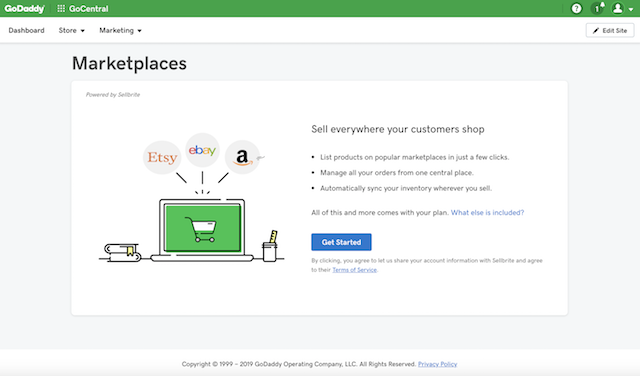 People of GoCentral: Meet Steve
These GoCentral improvements are brought to you by a great team of people. Meet Steve, a senior software engineer who's been with GoDaddy for seven years.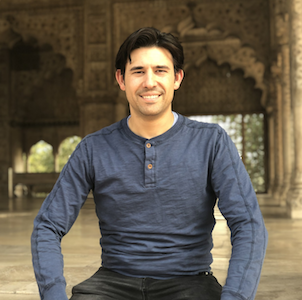 Here are a few fun facts about Steve:
Is particularly great at: Listening to a song once or twice and playing it back to you on piano.
Hails from: Aliso Viejo, Calif.; originally from Phoenix, Ariz.
Dreams about: Taking his four kids on a Caribbean scuba vacation.
Loves GoCentral because: Both sets of his grandparents started small businesses where many family members still work, so Steve is very aware of the challenges that small business owners face, and the sacrifices they make every day. GoCentral helps small business owners create and grow their online presence quickly and easily, which is very important, because time is a scarce resource for small business owners.
GoCentral Help Resources
If you have questions, check out these GoCentral resources. And remember — we offer 24/7 phone support. Call us!
Note: If you don't already have a GoCentral account, you can start a free trial today.
Need help with social media? The GoDaddy Social team can help with that.