Jobs working with animals: Turn your passion into profit
Growing up, Denise Hess always had pets — dogs, cats, bunnies — you name it, she had it. But she didn't consider jobs working with animals until much later when she needed some extra cash and decided to look for part-time work. With her love of animals, pet sitting seemed like the perfect choice.
Today, she is a manager of Pennsylvania-based Pampered Pets, and she is in the process of buying the company. "I love the animals. They make my day," says Denise. "My phone is full of photos of other people's pets."
If you are doggie devotee, feline fan, lover of lizards, or just a general animal aficionado, there are dozens of career possibilities. Some require little training and experience, while others require special education and certification. Here are just three of them.
3 jobs working with animals
For those who like pets more than people, here are some options for turning your passion into a paycheck:
Become a sitter-ciser.

Shave and a haircut: woof, woof.

Sit, stay, earn as a trainer.
With a little research and hard work, you can have the pet profession of your dreams before you know it.
1. Become a sitter-ciser
People like Denise, who had a family and a full-time job when she started pet-sitting, enjoy the flexibility and independence it offers. She chose to take a job with an established pet-sitting company, but she notes, "You can do it on your own, perhaps starting with your friends, family and neighbors."
Pet-sitting requires no formal education or skills beyond reliability, patience and a love of animals.
The advantages of signing on with an established company, she says, include:
An already established clientele.
Ready-made tools (such as contracts).
Colleagues to offer help and support when you need it.
Pampered Pets sitters have the best of both worlds. They are independent contractors; so while they get assignments from the company, they are free to take on their own clients, such as neighbors and friends. At the same time, since the company has several sitters on contract, Denise can take on more clients and, whatever their needs, she'll have someone who is a strong match.
For instance, she says, "We have one man who I give most of the late-night visits. It's safer for him to be out late at night, and he prefers it because he's not a morning person. He also handles some of our larger and more rambunctious dogs. We have another sitter who is good with dogs that are somewhat aggressive and need a little more patience and experience."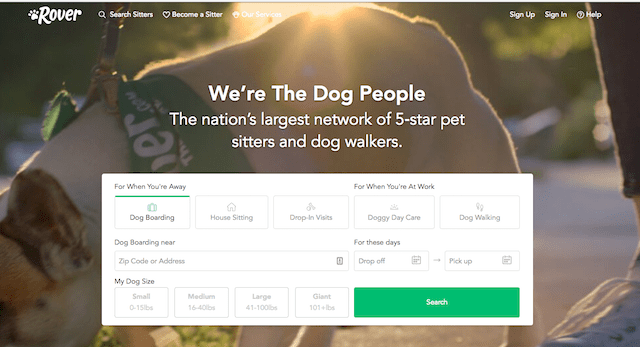 There are national organizations such as Rover that can provide you with quick visibility to potential clients in your area. Just go to the site, click on "Become a Sitter," and get started by building your profile. They will conduct a background check and get you into the system once you are approved.
As a member of this online community, you will be running your own business and won't be a Rover employee. While Rover will connect you with potential clients in your area who need pet sitting or do walking services, you can set your own rates and schedule.
Costs, fees and expenses
What can you make as a pet sitter or dog walker? Fees vary, depending on your location and what type of service is involved. According to Pet Sitters International, average fees are:
About $19 for a 30-minute basic pet care visit or dog walk.
Roughly $67 for an overnight visit.
As you set your rates, keep in mind the business-related expenses that you will incur, such as insurance, bonding, etc. that might be required.
Denise's company requires all employees to carry liability insurance that runs about $200 per year.
It's important to note that if you work with Rover or other companies, either as an employee or contractor, you likely will be expected to pay a fee — ranging from about 10 percent to 30 percent or even more of what they receive for any assignment or booking. Get this information up front before you sign any contracts.
2. Shave and a haircut: woof, woof
Grooming, another popular pet-related career involves a bit more training and skills, as well as potentially significant startup costs. To start, there are no national standards for groomers. There are many pet grooming schools and programs around the country — ranging in cost from hundreds to thousands of dollars. Some even offer online courses.
Your best — and most economical — first step is to connect with a groomer in your area. You might be able to serve an apprenticeship and get moving that way.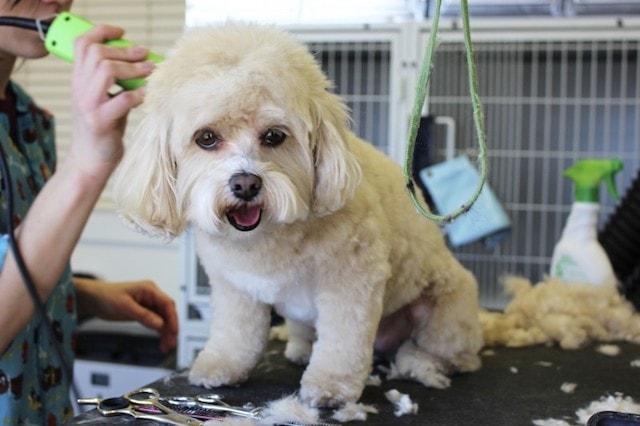 Ask Andrea Knudsen, owner of Teg's Canine Clippery in New Cumberland, Pa. She started grooming her own Old English Sheepdog and became interested in the field. She got work with a professional groomer and eventually bought Teg's, a popular groomer in Central Pennsylvania. "You might have to start as a pet bather. But a formal certificate or proof of program completion might not be necessary if you can show that you have the skills and knowledge to be a groomer," she says.
Basic requirements for groomers
However, whether you take a formal course or serve an apprenticeship, you should know:
Safety, first aid, anatomy and biology.
Breed and coat type recognition.
Nail clipping, ear cleaning, grooming matted fur and fluff drying.
Special training or programs might be need for skills such as creating patterns in the fur or grooming dogs like poodles for dog shows. Andrea notes that you need to be patient and calm and know how to deal with fearful, skittish and aggressive animals. "We had a client bring in a dog once and he told us that the animal had bitten off his mother-in-law's finger. We agreed to groom him, but we muzzled him and were very, very careful."
Groomers must be good with people and pets, says Andrea Knudsen, owner of Teg's Canine Clippery. "You need to be good listeners and be friendly and reassuring."
There are professional organizations for dog groomers, including the National Dog Groomers Association of America, Inc. and International Professional Groomers, Inc. Both offer workshops, programs, advice and other information.
If you have money to invest
If you want to run your own business and have $10,000 or more to invest, you might want to consider a franchise such as Wag N' Wash or Wag'n Tails Mobile Grooming. You can find a full list of grooming and other pet-related franchises at Franchise Direct.
3. Sit, stay, earn as a trainer
Dog training is another great career for pet lovers. However, this one requires more education and training. "Employers generally look for someone who has graduated from a recognized training school and has certification," says Robert Brandau, canine behavioral expert and owner of New Jersey-based The Dog Bite Expert.
Of the three jobs working with animals, animal training requires the most education.
There are hundreds of courses and programs available. How do you pick the right one for you? Consider pricing:
Online courses can run as little as $1,000.
In-person programs can cost $5,000 to $10,000 or more for training and travel.
It also depends on what type of training you want to do. The possibilities range from private or group obedience training and dealing with serious problems such as aggression to training animals for TV/movies or as search-and-rescue or detection dogs. You could also train to work as an animal control officer.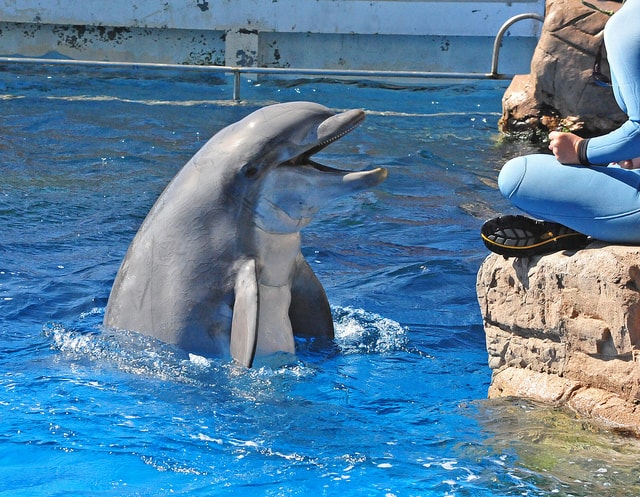 The dog training industry is mostly self-regulating, Bob says, although several companies offer certification of some kind. It's best to speak with trainers in your state to find out what they recommend. Additionally, there are national organizations, such as the Association of Professional Dog Trainers that offer group insurance rates, education and guidance.
Learn by working with an established trainer
Bob suggests considering an apprenticeship with a respected trainer in your area. "It's really about finding someone who has the skills, experience, reputation and longevity, and getting them to teach you. It's a journey of learning the specialized skill and art form training is." He adds, "You need to decide what area of training and what type of training theory (such as 'clicker' training) you want to focus on and find someone who is doing that and doing it well."
Starting pay might be $10 to $15 per hour/class or $26,000 per year, depending on where you work.
There are job opportunities in the field, although beginning trainers shouldn't expect to get rich. Starting pay at companies such as PetSmart that offer training might be $10 to $15 per hour or class. The median annual salary for a basic training position or animal control office is $26,000 and up. Of course, specialty areas such as training detection or service dogs can be more lucrative. However, Bob notes, "There is a lot of competition, and you can expect to put in a lot of hours" for these more skilled, higher-paying positions.
Other jobs working with animals
Like to write? There are dozens of pet-related publications and programs. Handy with a camera? There is a demand for pet photographers, and many companies specialize in this field. Involved with holistic/natural medicine? There are pet spas and clinics that offer aromatherapy, massage, acupuncture and other services. Of course, with appropriate courses and/or degrees, there are careers in veterinary medicine and even dentistry.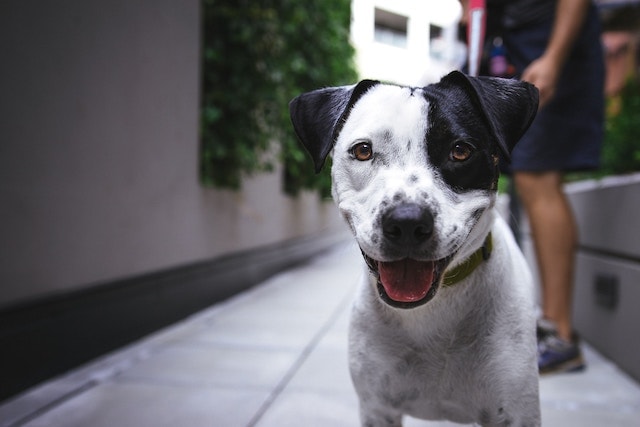 There are lots of jobs working with animals. Whatever you choose, go for it full force, suggests Bob. He advises:
"If you want to make money, go into sales. But if you love working with pets, do it. Absolutely do it with all your heart. The money will follow."
Once you're up and running, promote your services on Facebook, Instagram and other social networks to attract customers. And don't forget your business listings — tools like GoDaddy's Local Business Listings make it easy to spread the news all over the web. Then read this terrific post on how to promote and attract customers to your pet service.