Launch your interior design career in 9 simple steps
Thinking of starting an interior design career? You've come to the right place. I am an interior designer who has been through all the phases of launching my own interior design business, so I know what it takes.
You probably have a lot of questions about where to begin. Luckily, the most important thing you need to get started as an interior designer is a genuine and enduring interest in decorating and design. You'll find that your passion for decorating will get you through the more tedious parts of the job. However, launching a decorating business can still be daunting.
Launch your interior design career in 9 steps
Here, I have distilled the things I've learned along the way into nine simple steps.
Consider an apprenticeship.

Develop your official aesthetic.

Create a game plan.

Invest in education.

Choose a design software.

Find a community.

Show the world why you're unique.

Target your audience.

Stay inspired.
Ready to start designing? Let's dig into each one of these steps first.
1. Consider an apprenticeship
One of the first steps I suggest taking is finding an apprentice position. With an apprenticeship, you'll have the opportunity to learn from an experienced designer. Start by researching local interior designers and choosing a few to contact. Whether the position is paid or unpaid, the experience will offer an invaluable look behind the scenes at the interior design profession.
2. Develop your official aesthetic
When it comes to design, aesthetic is everything. And as a designer, your job will be to deliver a specific look to your clients. Establish a signature style early on and brand yourself within that main aesthetic. For example, you could consider shabby-chic, glamorous, natural, mid-century modern, French country, minimalist or traditional, just to name a few.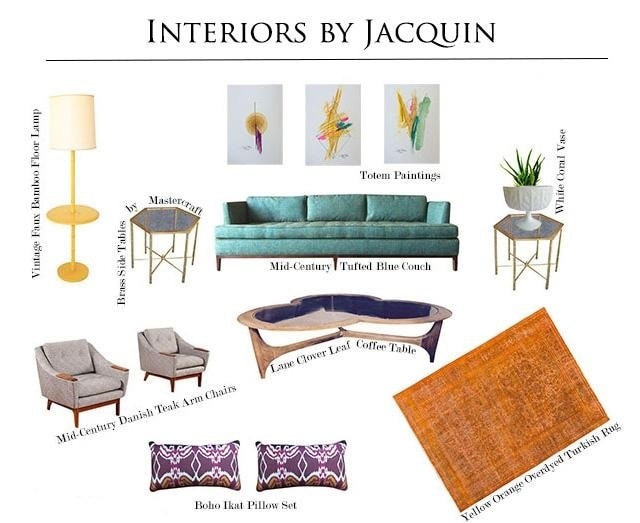 3. Create a game plan
Once you've worked as an apprentice and feel you've gained enough information to stand on your own as an interior designer, it's time to consider whether you'll work for an existing company or launch your own business. If you decide to strike out on your own, ease the transition into entrepreneurship by working from home — a common practice among startup businesses — rather than rushing to open a physical office.
4. Invest in education
Enrolling in an interior design certificate or degree program isn't required to get started, and you'll find that not everyone goes that route; however, I strongly recommend taking a few interior design courses so you can feel better prepared to serve your clients.
Receiving formal training is certainly a confidence booster!
There are online certificate programs like Study.com's Interior Design Basics & Principles Course, which offers 147 lessons in interior design. You might also want to learn about the logistics of launching a new business, such as building a website or incorporating your business legally. Check out Skillshare for more than 19,000 video courses on a wide range of topics — from operating your business as an entrepreneur to becoming a designer and more.
Editor's note: Need an interior design website for your new venture? Consider checking out GoDaddy's GoCentral Website Builder, and create a beautiful, easy-to-navigate site that complements your design style.
5. Choose a design software
The tools you use as an interior designer can affect the end product and even cause your work to take longer than necessary. This is why it's so important to research and test design software before making a decision. For web-based interior design software, I recommend Planner 5D, which is user-friendly and connected to a variety of home décor retailers. If you want a computer-based program, go with Adobe Photoshop, which offers a great deal of flexibility but a steeper learning curve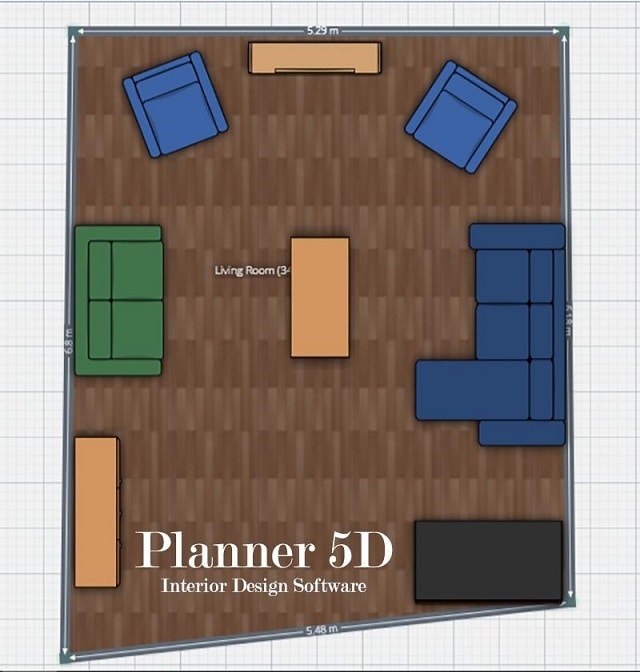 6. Find a community
Some things just can't be learned in a classroom. Sometimes, you need to connect with people who have learned from experience. Online interior designer communities, like this one, can provide real-life tips and ideas. There are also communities available through Meetup, a free online network you can use to connect with local designer or entrepreneur groups near you.
7. Show the world why you're unique
Nothing is more important for the success of your interior design career than being original. Take time to brainstorm what makes you different, and make sure your unique design aesthetic comes through on your website. This is the first impression most clients will have of your interior design business, so make it stand out while also ensuring that the services you offer are clear. Be YOU!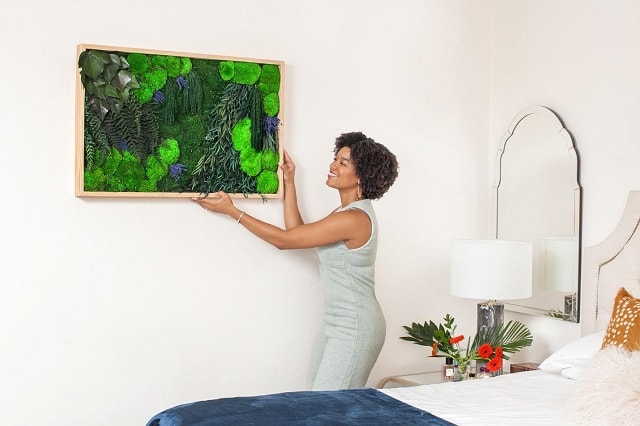 8. Target your audience
Marketing your interior design business will involve coming up with a business name and creating an online presence. You'll also need visual assets you can use to market your business through traditional and digital avenues, such as social media and print publications. Everything you create for your brand should clearly convey your design aesthetic so you can attract customers who are genuinely interested in your style of design.
Across your social media accounts, use hashtags that are relevant to your aesthetic and services to connect with potential clients.
Targeted hashtags will increase your exposure and the likelihood of attracting clients who enjoy the look you offer.
9. Stay inspired
Lastly, come up with a plan for staying creatively inspired. Afterall, your creativity is what you're offering your clients, so it's important to seek out sources of inspiration. I recommend investing in decorating magazines or inexpensive apps like Zinio and Texture, which give you access to digital editions of design magazines.
Keeping up-to-date with what's new in the design world is one of the best ways to stay inspired.
You can also visit decorating blogs like my own, Interiors by Jacquin. Other favorites of mine include Style by Emily Henderson and Dezeen. For nontraditional design inspiration, go to an art museum, take a walk, or watch a movie. (Films like The Great Gatsby are full of stylish design moments!) If your design tastes run more rustic, visit local flea markets and antique shops to fill up your well of creativity.