Longing to open an online garden supplies store? WordPress might be the answer.
Gardening is good for the soul. It gets us outside away from our computers, digging in the soil and breathing fresh air. If you want to turn your passion for all things green into a garden supplies business, the answer is eCommerce.
51 percent of U.S. consumers do their shopping on the web.
A whopping 51 percent of consumers do their shopping online. If your garden supplies store isn't on the web, you'll miss out on more than half of your customer base.
An online store is a particularly great way to get started because there are few barriers to entry. You don't need a physical location to sell your products or the accompanying costs that come with a brick-and-mortar store. But if you already have a physical store, adding an online shop is an excellent way to bring in more business.
Don't ask why get online. Ask why WordPress.
While there are a lot of online store builders on the market, WordPress is a particularly good choice for anyone planning to sell garden supplies online. Here's why.
It's (sometimes) free
You can get WordPress for free and set it up on a hosting account. And unlike other builders that require multiple add-ons after installation, WordPress is a powerful tool from the get-go. It already has many core features such as comments, RSS feeds, revisions and more. There's no need to be familiar with coding, and no need to hire a coder.
That said, running a WordPress website does require some upkeep — like keeping up with security updates and backups. You can sidestep this effort altogether with a GoDaddy WordPress website. It's an affordable option for people who want super-fast setup and don't want to worry about core WordPress security updates, backups and more — all on a hosting environment that's been optimized specifically for WordPress.
[advertisement id="17440″]
But what about design? After all, every successful garden supplies retailer needs a great-looking website that matches their style. Not to worry; there are thousands of free and paid WordPress themes you can easily install and customize for your garden supplies website.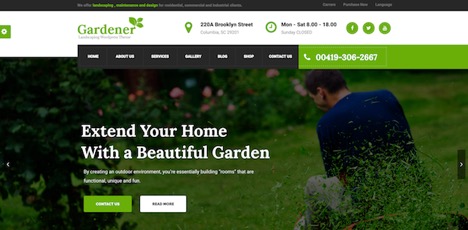 It's flexible
Many times people hear the name WordPress and think it's just for blogging. Yes, it started as a blog platform, but it's since evolved into a lean, mean CMS machine.
CMS (Content Management System) means that WordPress can manage the whole site — including your blog and shopping cart. Though powerful, WordPress is lean and lightweight in its basic form. With the use of plugins, you can turn your site into an eCommerce sales machine. WooCommerce is the most popular choice.
Here are 7 free WordPress plugins you should never go without.
Search engines like it
Saying WordPress is search engine-friendly is like saying the sky is blue. But what exactly does that mean? It means that the way WordPress is built makes it very simple for most search engine crawlers to view the information they need.
In order to be seen by shoppers, your garden supplies website first has to be discovered by search engines like Google.
When a gardener types a phrase such as "garden supplies" or "seed kits" into their search bar, search engine crawlers can easily match it with relevant terms on your web store, and bring it to the top of the results page. This is extremely important, because if your site isn't optimized for search engines, it could end up on page 10 — where no one will see it.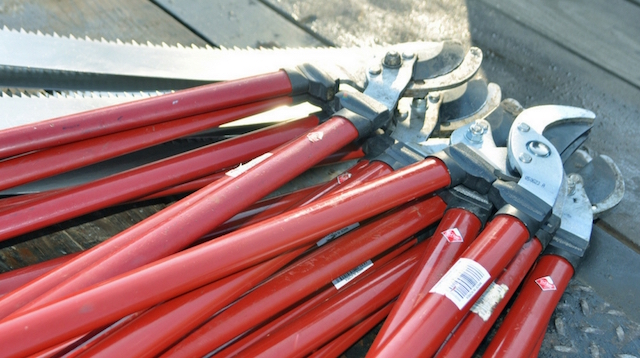 In many large companies, there are whole departments dedicated to SEO (search engine optimization). But even Google engineer Matt Cutts says that "WordPress automatically solves a ton of SEO issues." See, WordPress saves you from hiring an SEO expert as well.
It's made for mobile viewing
Did you know that 80 percent of the people browsing the internet are doing it on a smartphone or tablet? That means it's very likely that if someone is going to see your SEO-ready garden supplies site, it'll be on the smaller screen of a mobile device.
80 percent of web users search from their smartphones or tablets.
Needless to say, it is imperative that your eCommerce site be viewable on mobile devices. If a potential customer has difficulty navigating a site that hasn't been optimized for mobile, they likely abandon their mission.
But with WordPress, this isn't an issue. Many of the WordPress themes are highly responsive on mobile devices, which makes it easy for your customers to do their shopping anywhere and from any device.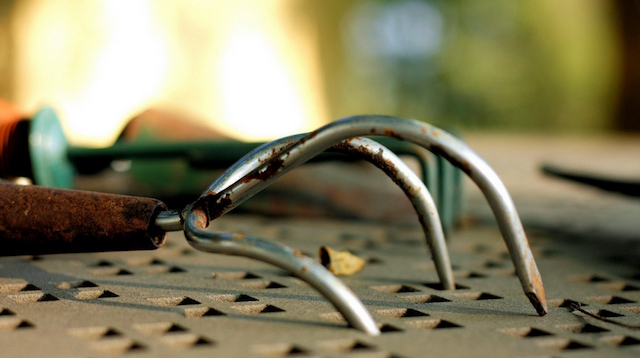 It works with the most powerful eCommerce tools
In order to be a successful online garden supplies retailer, you'll need a shopping cart where customers can add their garden supplies. To receive payment for them, you need a payment gateway. Perhaps you want to automatically send out emails when someone leaves their cart without buying, or connect with your customers through a CRM (Customer Relationship Management) system. WordPress has integrations for all of these tools and more.
Get your garden supplies store online
If you're reading this article, you're already on the right track to getting started with a successful online garden supplies store. Launching a web store doesn't have to be difficult or daunting. Stop wondering and start getting to know WordPress. It'll be a walk in the park.
Image by: Thairms via Visual Hunt / CC BY-ND