May 2018: What's new in GoCentral
Everyone knows that spring is a great time for dusting, decluttering and — if you have a green thumb — planting something beautiful. It's also a great time to take stock of your website. Does it need some fresh content? Maybe even a new look? Take a few minutes to get your website ready for summer. The GoCentral team is constantly turning customer feedback into new solutions. (Read to the end to meet one of our team members!) In these "what's new" blog posts, we announce the latest GoCentral features designed to help you meet your goals.
Website Builder
GoCentral just keeps getting better. Here's something new to try today.
Blog categories
We continue to make the GoCentral blog tool more robust (yet delightfully simple). You can now organize your posts into categories — a great way to help readers discover similar content. To start using blog categories:
From your website Editor, locate My Blog in the My Site menu and click Open.
Click New Post.
From the Blog Editor, type a new category name in the Category name field.
Click Add.
Draft your post.
Select the appropriate Category for your post.
Click Publish.
If you need more info on how to start a blog in GoCentral, please see "How to host a blog on my website."
Online Store
GoCentral Online Store is designed for people who want to sell online from their very own e-commerce site. We continue to add new features to help you sell more goods.
Coupon subscribe form
If you sell products online, you should be taking advantage of email marketing. GoCentral Online Store comes with built-in email marketing features that allow you to share new products and news with subscribers. Our latest tool lets you offer a coupon incentive for website visitors to subscribe to your email list. To add a coupon subscribe form:
From your website Editor, choose the Page where you'd like to add the form (most likely Home).
Click Add Section.
Select Subscribe.
Customize your form, and toggle "Coupon for new signups" to On.
Set your discount amount and tell people why to subscribe.
Hit Publish.

Your form will automatically match the look and feel of your website. When a website visitor subscribes to your email list, they will get instant access to your coupon code. Time to shop!

People of GoCentral: Meet Adam
Many people are hard at work behind the scenes to make GoCentral better every day. Meet Adam, a senior leader on our GoCentral engineering team with more than a decade of GoDaddy experience.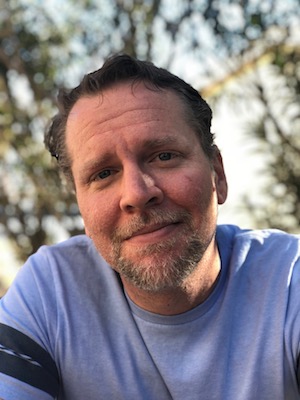 Here are a few fun facts about Adam:
Is particularly great at: Problem solving. I love it when I'm able to connect two seemingly unrelated issues and get to the root cause of an issue.
Hails from: The Midwest (we moved around a lot), mainly Indiana and Ohio.
Dreams about: Having a massive workshop. I love to "tinker" and to build things (really, it can be anything). 3D printing, laser cutters and CNC machines are all hobbies of mine.
Loves GoCentral because: I love that we take complex technology and make it simple for people to use. Our job is to make life easier for the 98% of the world's population that isn't into tech. It feels noble, and that is what drives me and most of our team.
GoCentral Help Resources
If you have questions, check out these GoCentral resources. And remember — we offer 24/7 phone support. Call us!
Note: If you don't already have a GoCentral account, you can start a free trial today.