Megaphone Fitness: Marketing know-how meets fitness guru
Megan Fish, owner of Megaphone Fitness in Baltic, Conn., always knew fitness was her passion. As a marketing expert in pursuit of her MBA, she's able to combine her current business savvy, marketing knowledge and passion for health and wellness to create a fitness brand that's recognizable, fun and downright good for you.
The beginning of Megaphone Fitness
What inspired you to start your business? When?
I've been involved in the fitness industry since 2006, and even though I have always pursued a full-time career in marketing, teaching group exercise and personal training at local fitness centers has always been a rewarding outlet for me.
I was approached last summer with an opportunity to rent my own space. The timing, location, and price was right, and everything fell into place; it never even occurred to me that something that had been a dream at one time would actually come true.
This was a completely a right place, right time situation, and I am a true believer that everything happens for a reason, so I jumped at the chance to make Megaphone Fitness a reality.
What first steps did you take to launch the business?
I had to come with the name of the business, of course! I wanted the name to be catchy, yet incorporate my own first name in order to create a resonating brand identity for the business. I have an extremely vibrant, loud, over-the-top personality, and tend to make my presence known in any room I walk into. My fiancé's family has been calling me "Megaphone" (a play off my name Megan) since the day I started dating him, so when I was thinking of what to call my new studio, I had that in-the-shower moment where the name Megaphone Fitness couldn't have been a better fit for how to describe what I wanted this business to be all about.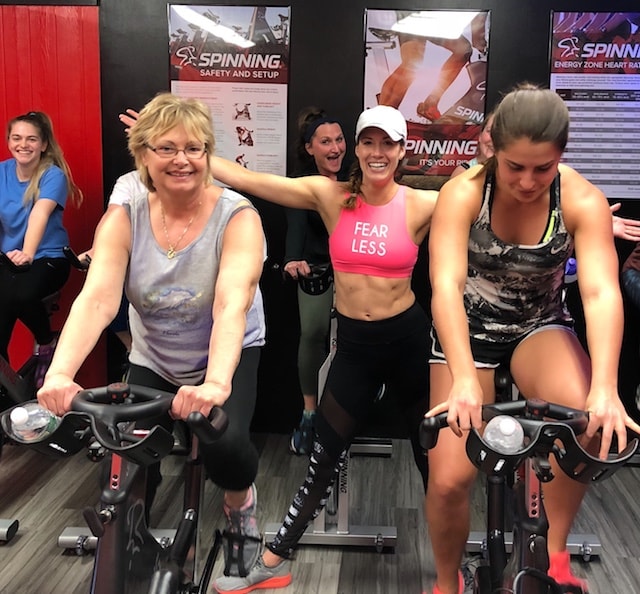 My business model is simple: provide a one-stop shop fitness center where clients can drop in for a high-energy group exercise class — like boot camp, cycling, TRX total body workouts and more — and/or they can couple the classes with a customized monthly workout and nutrition program to take their training past just taking a class or two a week. For others who want even more personal attention, we can meet for personal training. Every service is à la carte and completely catered to your individual goals and needs.
What obstacles did you face as a startup, and what did you do to overcome them?
Diving into such a saturated industry like the fitness world, where it seems like everywhere you turn someone is opening up a gym or promoting their fitness programs on social media, it's hard to not have those weak moments or flickers of self-doubt when you ask yourself, "Wait, why am I doing this, again? How do I set myself apart? Why do people believe in me?" But when I get to my studio and see the glow of accomplishment in a client's face after a sweaty workout, or just simply gaining confidence and a positive body image, knowing I changed just one person's lifestyle for the better is what makes it all worth it.
How did you identify your niche in the market?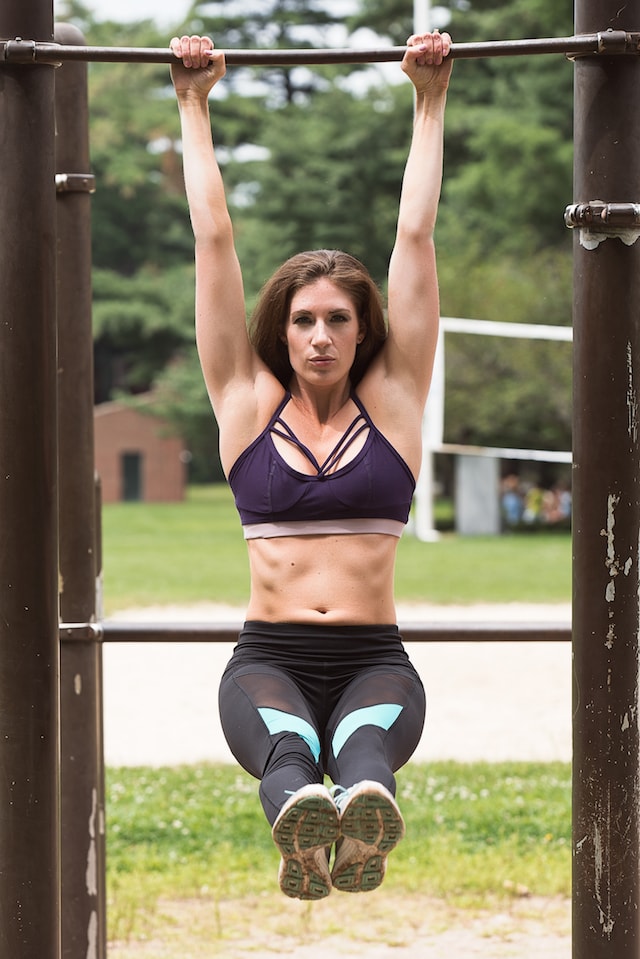 With the inordinate amount of options out there these days for people to get in a workout and reach their health and wellness goals, I knew that I had to create a unique brand identity.
People want to put their trust in someone when it comes to their fitness journey, and ultimately, their results, and I wanted my brand to reflect that.
People buy "you" because they believe in you and how you can help them. With every aspect of the business, my clients can always expect to get that Megaphone energy and enthusiasm to stay motivated.
Goals and philosophies
What are the goals for your business?
I know this sounds crazy, but my main goal is never to look at the business from the perspective that I need to have a certain number of clients or make a certain amount of money.
This is my passion, my outlet, and my bottom line is the reward I get to see others reach their goals.
  The fact that I receive a residual income from this is just an extra plus to something I am already so passionate about to begin with. I never want to look at my clients as dollar signs — I want to create a fit-focused community of people with similar interests and see relationships grow strong through a common bond.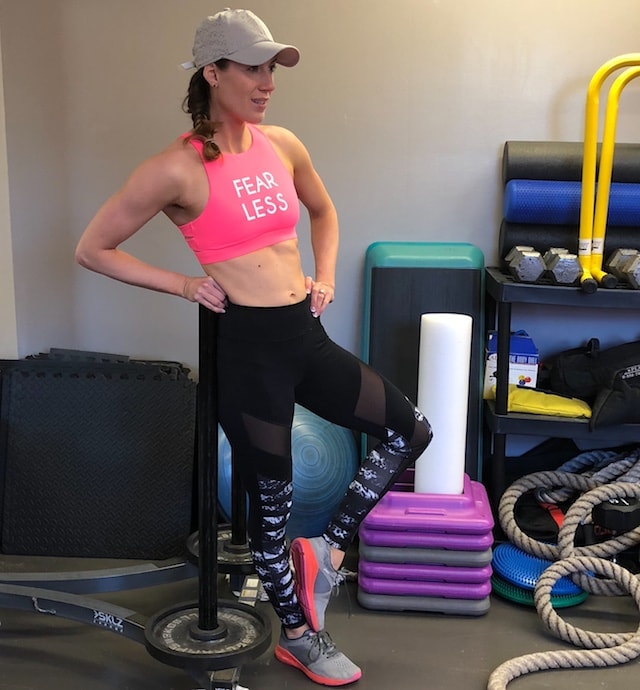 What's your guiding business philosophy?
My purpose could not be more loud and clear: Megaphone Fitness is about creating a wavelength of positive people with dynamic energy ready to get after their goals. It's about raising the volume on YOUR very own body, health, and wellness goals over that voice inside your head that tells you, "I'm not good enough," or, "I can't start today," or "I know my body's never going to change, so there's no point in trying." It's about helping you to get rid of that negative noise once and for all and speaking up for your health. I have never been more excited to create this company to bring a whole new uproar to the fitness scene and help others find their strength, inside and out.
What three words epitomize success in your book?
Always feel uncomfortable. (I know that's a three-word sentence, but I like it). For words … I'd go with: failure, hard work and teamwork.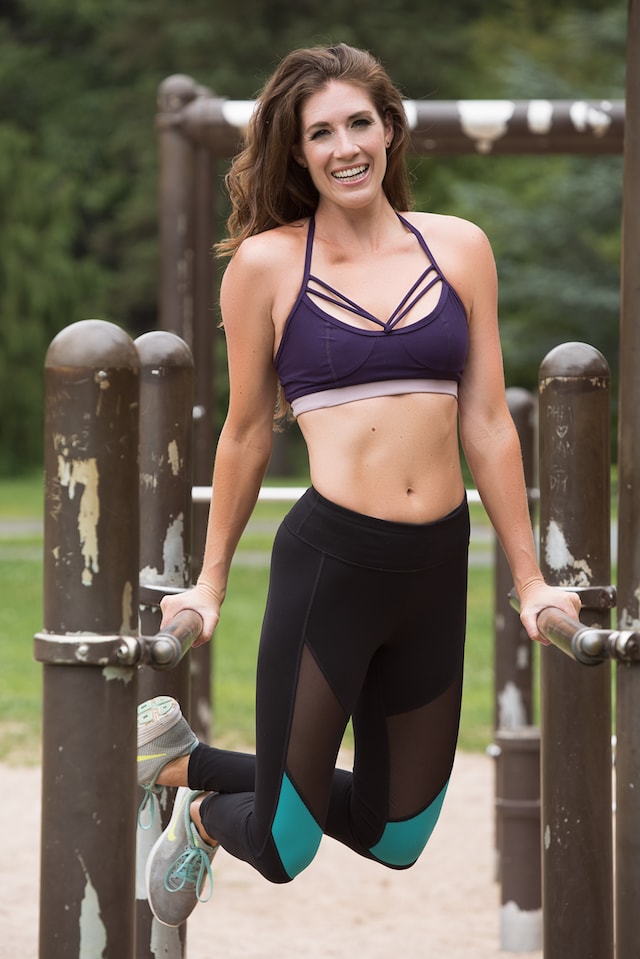 What strengths do you bring to the table as an entrepreneur?
Not only do I have more than 12 years' experience in various marketing roles, I recently started graduate school at the University of Connecticut to pursue my MBA. It's pretty neat to see how what you're learning in school can apply to real-world experiences and help me become a better manager, leader and business owner.
Where do you see your business in five years? Ten years?
Five years: Build an entire team to expand classes with and bring the most cutting-edge formats to the facility. Ten years: Expand into a larger space and bring what was once a college undergrad business plan into fruition: a facility where you get the best all of your body image and self-confidence boosting needs in one space — whether it's physical, mental or even holistic wellness or beauty services. I want people to feel as if they can have the total package, inside and out.
Online tools
What online tools do you use? How do you use them, and why are they important for your business?
Outside of my social media channels, I have been taking advantage of the new online booking tool that GoDaddy offers.
The recurring booking system has been a lifesaver for me to keep my client's group exercise sign-ups organized week after week.
It's important because making that appointment holds people accountable, so you're more likely to attend, just like you arrange a meeting at work. That's the one hour you booked for yourself to work on you.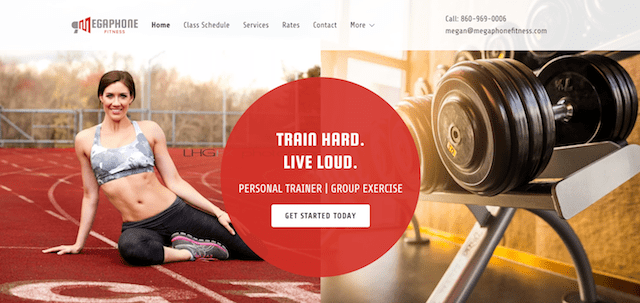 What difference have these tools made to your business?
The data that these tools can provide for your business are so important, yet people tend to do more work for themselves because that's what they are used to doing or because they have never done anything different before. But the numbers don't lie — social media analytics, website engagement, site visits, updating your client database, and lead funneling into a CRM can help you in the long run. GoDaddy can do all the work for you, so you can focus on what matters most: your customers.
What was it like to build your website using GoDaddy GoCentral? How long did it take?
Using GoDaddy GoCentral was incredibly user friendly. The templates are a great starting point for anyone to have a working website right away. I had everything up and running in a couple days because I was just so excited, working with all the features and compatibilities to optimize my site! Since I have a marketing background, I have had some experience with website builders, and this finally gave me a chance to work on something that I would be proud to stamp my very own name on it.
You're using lots of GoCentral features that are great for a health and wellness business, including Online Appointments, a blog, social media links, and an email signup form. What do you like best about it?
It's important to me that GoDaddy provides a platform that has the inbound marketing capabilities to pull your existing clients and prospects into your website, so they can navigate through all your content in a consolidated manner. Having options for people to book their services, engage with my social media channels, and immediately connect with me at any moment not only increases my presence within my target market, but in turn helps the business as clients are educated, motivated, and can get started on their health and wellness goals right away.
Advice and personal
What's the most valuable lesson you've learned since starting your business?
Keep people around you who embrace your vision and want to see you succeed. Always be on the lookout to take advantage of opportunities to work with people who want the best for you and want to grow with you.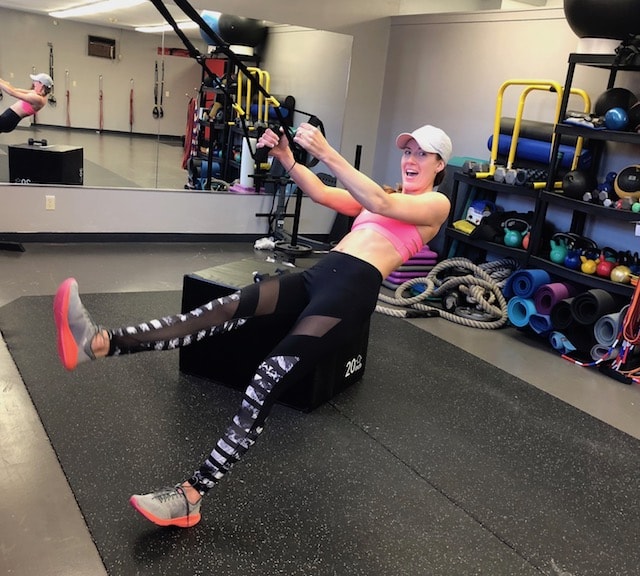 What's your best advice for other entrepreneurs?
What I might have thought at the time were the worst things in the world happening to me, they've always turned out to be blessings in disguise. If you let yourself settle so deep in the aftermath of a negative experience, you'll never see what door just might have opened for you.
Was there a turning point in your life that led you to where you are today?
After working for years in corporate America and being subject to the effects of mergers, acquisitions, and uncertainty in the workforce, I found myself in a position where I didn't want to rely on only my job to define my worth. Megaphone Fitness was that perfect opportunity to give me that self-gratification to build something on my own terms.
How do you balance the needs of your business with your personal life?
Right now, I'm living my life to the fullest. Between my full-time job, Megaphone Fitness and grad school, there's no rest for the weary. I found a quote the other day that resonated with me: "I'd rather be exhausted from the hard times which breed success, than well rested from achieving nothing."
How do you unwind?
My fiancé and I are weekend warriors. We love exploring, going on road trips, and spending time with our lovable, yet very slow-moving English bulldog, Rosie, who teaches us that sometimes, it's OK to relax and take a power nap. Thank you for taking the time to chat with us, Megan! If you'd like to learn more about Megaphone Fitness, be sure to check out her website or follow her on Facebook, Instagram and Twitter.
Image by: LHGFX Photography