Mompreneur mastery: Business tips from moms, for moms
Four out of every 10 businesses (40 percent) in the United States are owned by women — a whopping 12.3 million total businesses. And that doesn't take into account the millions of women who have side hustles that they don't classify as businesses. Plus, the number of women-owned businesses grew faster between 2017 and 2018 than at any time in the last 15 years. Many of these businesses are owned by women who are also cornerstones of their families — mothers and caretakers, also known as mompreneurs.
What drives these women to start businesses?
Some start their businesses out of economic necessity: they need the extra income to support their families or replace a traditional paycheck that they gave up to stay home with their children. Others start their businesses out of a passion — from makers to marketers.
Related: Q&A with Ayesha Curry — With Homemade, the mompreneur magnifies her mission to bring families together
Insights from successful mompreneurs
No matter what their motivation, many mompreneurs seek community and support from others who share a similar path.
Dana Malstaff, CEO and Founder of Boss Mom, recognized this need and wrote her first book, "Boss Mom: The Ultimate Guide to Raising a Business & Your Family Like a Pro." She also hosts one of the most successful Facebook groups for women juggling motherhood and business ownership, with more than 30,000 members.
The members of this group are there to support one another through all of life's events, from tips on how to manage sciatica during pregnancy to celebrating book launches and business milestones.
These tips are from real moms in the trenches, building businesses and families together.
Related: Roundup of resources for starting a business
Business leadership
Some women seem to fall into business. They start with a passion or hobby that may earn a little money on the side. Or they offer to help a friend or family member with a project for some extra spending money …. and before they know it they've got an inbox full of requests for more work.
Whether you become a momprenuer with intention or it happens through circumstance, leading your business is different from any other job you've held.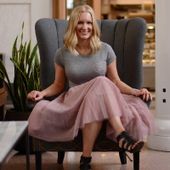 "Be clear and honest with yourself about if this is a business or a hobby. If it's a business: set measurable goals (preferably dollar amounts); create an action plan of step-by-step how you will reach those goals; and be willing to evaluate your results and improve." ~ Samantha Siffring, TBH Coach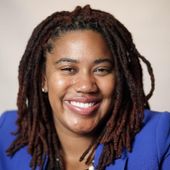 "Be consistent and persistent with your craft. Know what you want in life and know how you're going to get to that destination. And lastly, don't feel like you have to reinvent the wheel! Network, network, network and don't be afraid to reach out to your peers!" ~ Jasmine Monk, Jasmine and Co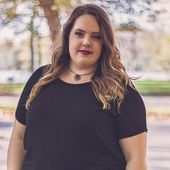 "When you introduce a new member to your family, do not forget that your business also has a new team member (especially if you are solo like me!). Embrace your little and learn ways you can work with them. My favorite way is by babywearing with my wrap! I also have a bouncer in my office for when he naps so he is nearby while I work."~ Ashley DeLuca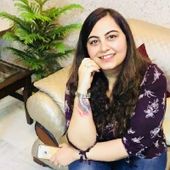 "In the online world personal branding is the key to connect, to commit, and to convert clients and bring cash to the bank. So whatever you do make sure it reflects you and your story/your brand!" ~ Kusha Kalra, The Bespoke Designs
Editor's note: Looking to build your personal brand? Start with a personal domain name and connect it to a website that beautifully represents your unique brand.
There's a shift required to go from being an employee to an entrepreneur — not just from your priorities to how you manage your time. As the business owner, there's no one watching what time you clock-in or clock-out, so personal accountability becomes key.
Time management
For mompreneurs, whether the kids are in school or at daycare, or at home full time, whether your business is a full-time dedication or squeezed in on nights and weekends, amazing time management is necessary for success.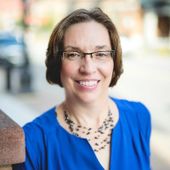 "Add buffer time in your schedule — that way if something unexpected comes up (as it always does for moms), you have some flexibility in your time block schedule!" ~ Karen Grill, Second Act Moms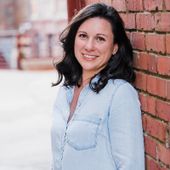 "Use a timer! This allows you to fully engage in one thing without spending so much time that you miss something else. You'd be surprised at how much you can get done in 15 minutes when you've given yourself permission and dedicated time!" ~ Megan Collins King, Megan King Services
"As a working mom, we can not do it all. We need help. It's not a sign of weakness. It's truly teamwork." ~ Jennifer McGinley, JLM Strategic Communications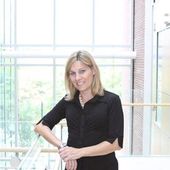 Beyond just managing your time, make sure that you put systems in place that help you stay organized. Whether you're a paper list maker, or love tech tools like Trello, using systems to track your projects and next steps can help reduce your stress and keep your precious work time focused and effective.
Passion and belief
At the end of the day, balancing the goals of your business with the love of your family can be a challenge for even the most organized mom. Add in housework, and many moms seem to lose sight of who they were before their business (or kids!).
Says "Boss Mom" author Dana Malstaff:
"Our purpose and passions often seem to fade into the background, and we begin to deny our very nature. You know, the things in our lives that get us so jazzed you would think we had our own theme song playing every time we did them. The things that drive us and wake us up in the middle of the night because we're so eager to get started."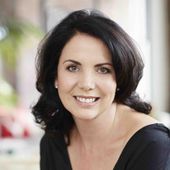 "Remember, juggle is only a short step from struggle, so instead of trying to keep all your balls in the air focus on doing one thing and do it well. That means, when you are working, give it all your attention and when you are with your children be truly present to them. When you stop trying to juggle both and just be present to the role you are playing at that moment, not only will you be better at the thing you're doing, you'll stop feeling guilty about whatever it is you're not doing." ~ Domonique Bertolucci
Related: Successful mompreneurs' advice for balancing work + kids during summer break
"Do what you love and do not give up. Doing what you enjoy and love will lift up your spirits even after running around with kids all day long. It will not be another chore on the to-do list but an exciting time to look forward to. Keep creating!" ~ Lubna Zaidi, Junior Book Company
Pamela Johnson Lewerenz of The Brick Wall Coach offers this piece of advice and encouragement to mompreneurs: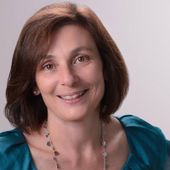 "Work hard, play harder. At the end of the day, no matter how your day was, you should always be proud because:
You are amazing.
You tried your very best.
You are setting a great example for your children."
When the stress levels run high, and it feels like the balls are ready to fall, it's important to be able to go back to your why. Did you start your business because of your passion for the subject, or to be able to spend more time with your children? Keeping that "why" front and center, and balanced with self-care, keeps the entrepreneurial mother moving forward.