Mother's Day restaurant and bar marketing opportunities: 10 ideas for success
Hopefully, you already know that Mother's Day is around the corner. You might have something special planned for your own mom (or wife, or other relative), but this is also an incredible Mother's Day restaurant and bar marketing opportunity. If you take advantage of it, you could make your establishment a prime destination for families celebrating the occasion, and earn both a one-day surge in sales and a long-term increase in loyal customers.
The Mother's Day restaurant rush
You know intuitively that Mother's Day is a busy time for most bars and restaurants, but you might not know just how busy it is. According to a 2017 report, more than 92 million adults go out to eat for Mother's Day, and another 21 million order takeout or delivery.
That makes it the most popular holiday for dining out — beating even Valentine's Day.
It's also worth noting that within this surveyed population, 10 percent planned to have breakfast, 25 percent planned to have brunch, 45 percent planned to have lunch, and 47 percent planned to have dinner.
General Mother's Day principles
There's more than $21 billion up for grabs, so if you want your restaurant to see a piece of that spending, there are a few general principles you'll need to abide:
Make yourself known as a Mother's Day restaurant (or bar). This isn't just about making sure your restaurant is seen and favored — people need to associate you with Mother's Day, specifically.
Establish a compelling price point or offer. Your typical offerings aren't going to be enough. Unless you're already Mom's favorite restaurant, the family will want to pick a destination that offers something that other places can't.
Be consistent and persistent in your messaging. One ad probably won't be enough to convince anybody. You need to be consistent in your offers, and persistently show ads up until the big day.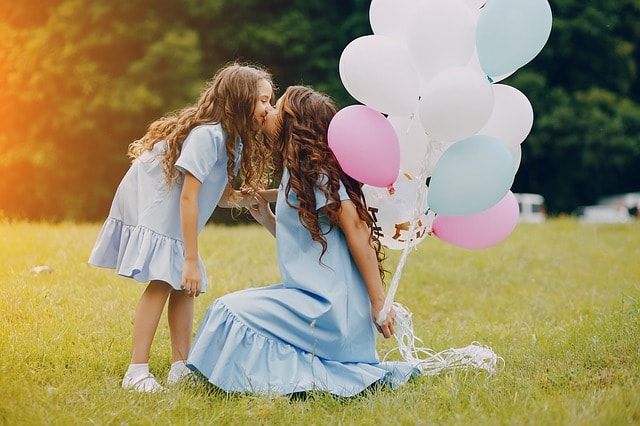 Actionable Mother's Day tips
With those general principles in mind, follow these specific, actionable tips if you want to see better results:
Start as early as possible
First, you'll want to start advertising as early as possible. While some families make plans months in advance, most start with a general idea of what they want to do, then make specific plans as the holiday gets closer. Pushing your messaging early can prompt customers to take action before they see ads from your competitors, and rolling those ads out consistently can help you capture customers' attention at every stage of the decision-making process.
Appeal to Mom
You could try to target the spouses and children of mothers, since they might be the ones making the decision — but your marketing should be focused on Mom. If she loves your ads, or if it's clear that this is a place she'd love to go, the decision will be easy.
Cater to customers' emotions
Mother's Day is an emotional holiday for many families, so capitalize on those emotions. Evoke feelings of family love, nostalgia, and warmth in your advertising, and people will respond. For example, you could tell the story of a Mother's Day restaurant tradition from the past, or highlight one family's day (ending at your restaurant).
Prioritize brunch
Roughly half of your Mother's Day crowd will be there for dinner, but don't forget about that other half. Serving brunch as a priority meal will help you capture the breakfast, brunch and lunch crowds all in one fell swoop. If you typically open only for dinner hours, consider offering a special brunch service. Otherwise, make sure brunch stands out in your advertising.
Offer family specials
Mom might be the focal point of the gathering, but the entire family is going to be there. Accordingly, it's in your best interest to offer Mother's Day restaurant deals that appeal to the entire family. For example, family-style meals and buffets are always popular, and offering kid's meals might help push a family's decision over the edge.
Take new photography
Invest in some new photography for your marketing collateral, preferably featuring women and families enjoying your food and drinks. This will make your Mother's Day restaurant ads more appealing and more specific to the occasion. On top of that, photo-based platforms like Instagram and Pinterest skew heavily toward women. It's a perfect social opportunity to promote your business.
Accept reservations (if you don't already)
Even if your business doesn't typically accept reservations, consider taking them for Mother's Day. Advertising that you're taking reservations makes your business seem busier and more popular, which might help convince your target demographics that you're a desirable Mother's Day restaurant destination. It might also incentivize more people to reserve a seat with you, for fear that you'll be booked solid in the coming months.
Get flowers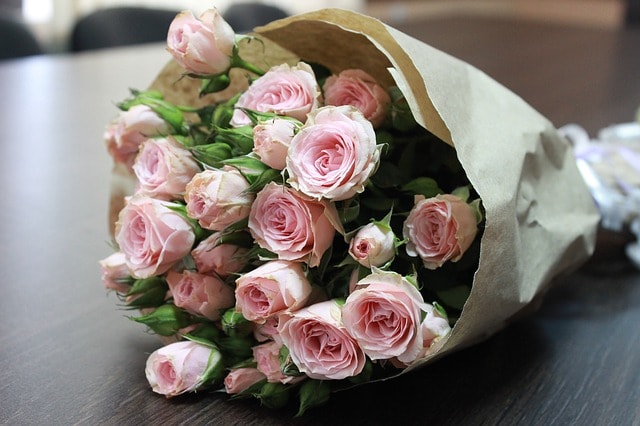 Remember, roughly 68 percent of consumers plan to purchase flowers for their mother on Mother's Day. Flowers are a big deal for this holiday, so you might as well capitalize. Including more flowers in your promotional materials might convince more people to eat at your establishment, and selling flowers or including flowers at each table could help you drive sales up.
Consider live entertainment
People are looking for a Mother's Day restaurant that differentiates itself from the competition. Though it might be a steep investment (depending on who you hire), recruiting some live entertainment could be the pivotal factor people are looking for.
Capitalize on return meals
This isn't just an opportunity to maximize Mother's Day restaurant sales. This is an opportunity to win some new regular customers who will come back for return meals in the future. Consider offering a special that encourages revisiting, such as a coupon for a free meal in the future, and step up your service the day of, so the customer experience is unforgettable.
Is your Mother's Day restaurant or bar ready?
It's not too late to portray your bar or restaurant as a top destination for families celebrating Mother's Day. Start now, and optimize your material for the husbands, wives, sons, daughters and other relatives looking to make this popular holiday that much more special.