October 2018: What's new in GoCentral
Whether you run a restaurant, blog, corner store or online store, there's always more you can do to maximize your website. We're pleased to announce several new features to make your GoCentral website more beautiful and functional.
Website Builder
Blog subscription
All GoCentral website owners can take advantage of the built-in GoCentral blog feature. And with this latest release, your customers and fans can sign up to receive blog updates via email. (A great way to drive repeat traffic to your site!) Based on your preferences, GoCentral will automatically send a snippet of new content to your blog subscribers via email.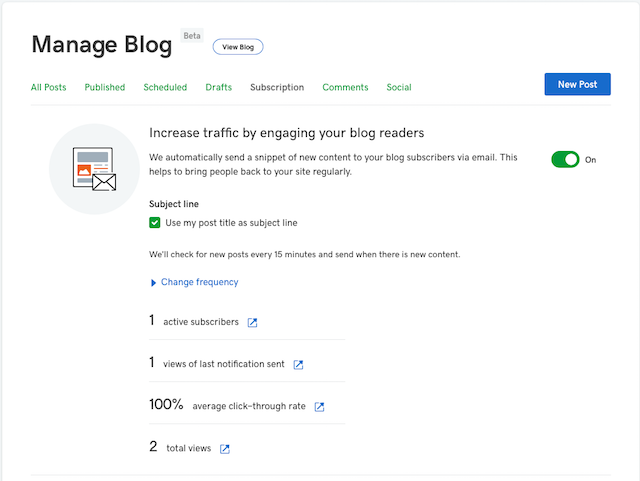 If you're already using the GoCentral blog feature, here's how to add the blog subscription feature:
From your GoCentral Dashboard, choose Blog. (You'll land on a Manage Blog screen.)
Select Subscription.
Toggle Subscription on.
Update your preferences for email subject lines, send frequency and time of day.
Re-publish your website.
Your blog posts will now feature a form that encourages readers to sign up for blog updates. If you haven't started a blog yet, add a new Blog section to any page, and away you go! GoCentral makes blogging oh-so-simple.
Facebook review reply
GoCentral users on Business Plus and Online Store plans should be taking advantage of GoCentral's Facebook integration. If you don't already have a Facebook Page for your business, GoCentral can help you set one up. Once you have a business Facebook Page, customers can write a review of your business.
To be part of that conversation, it's important to respond, either to thank them for their kind words or to address their concerns. GoCentral now makes it easy to read and reply to your Facebook reviews, right from your GoCentral Dashboard.
To get started:
From your GoCentral Dashboard, choose Marketing.
Select Facebook.
Follow the prompts to Connect with Facebook.
Once you're connected, you'll be able to view Facebook Page stats and reviews from GoCentral. (And reply!)
New menu layout
Whether you sell delectable dumplings or hot haircuts, you can showcase your offerings with a GoCentral menu section. Our newest menu layout features up to three columns and — by popular demand — images.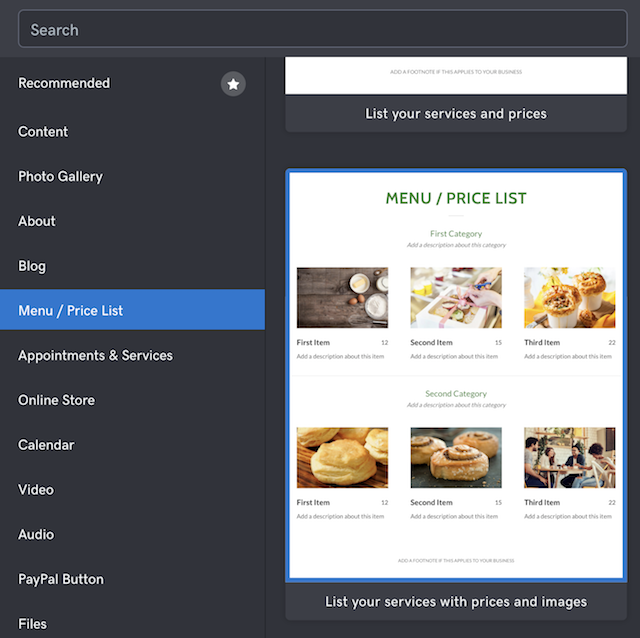 To do:
From your GoCentral Editor, choose the Page on which you'd like to display a Menu / Price List.
Click the plus symbol to add a new section. Select Menu / Price List.
Review the layout options and choose your favorite layout. Add your offerings and images (if applicable).
Re-publish your website.
New theme: "Script"
Last month, we announced six new GoCentral themes. (Your GoCentral theme sets the tone of your site. After you choose a theme, you can customize it with colors, fonts, images and content.) But we're not done! Introducing the Script theme: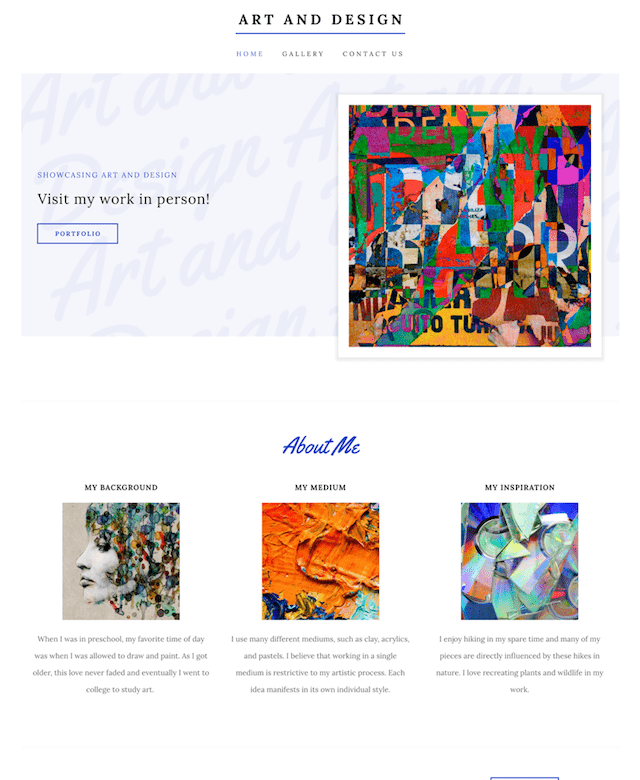 To try the Script theme, go to your GoCentral Editor and look for Theme in the menu:
Image linking
Link an image on your site to another page on your site, or even a specific section on your site. Of course, you can also link to another website altogether.
To do:
While editing an image, toggle Add Link on.
Select the Page of your website on which you want visitors to land when they click the image. Then select the Section of the page where they should land. (Alternatively, click Website URL to link to a website other than your own.)
Re-publish your website.
Online Appointments updates
GoCentral's Online Appointments feature is available with Business Plus and Online Store Plans. Here's what's new.
Link to specific service
With this update, you have access to "deeplinks" for specific service offerings. In other words, you have a specific URL that you can share online to drive clients and fans directly to book a specific service, class or event — as shown in the browser bar below.
Existing Online Appointments users will need to re-publish for this feature to be available.
For detailed information about setting up Online Appointments for the first time, visit our Help section.
Online Store
Facebook sharing of individual products
If you're selling products online, you should be actively sharing your wares on Facebook and other social networks. With this GoCentral Online Store update, it's easy to share an individual product on Facebook.

To do:
From your GoCentral Dashboard, choose Store.
Select All Products.
Click on a specific product that you want to share. Click the Facebook share button, as shown in the image above.
Finish your post and watch your orders roll in.
Special instructions at checkout
Many Online Store merchants have told us they need to be able to collect special instructions from customers during checkout. This update makes that possible.
To set it up:
From your GoCentral Dashboard, choose Store.
Select Settings > General.
Click Checkout. 
Select "Allow customers to include special instructions with their order."
Click Save.
People of GoCentral: Meet Fleurette
So many talented people work behind the scenes to make GoCentral better every day. Meet Fleurette, an integral part of our Growth team!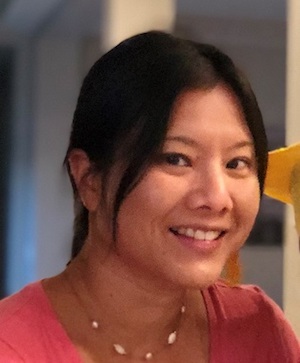 Here are a few fun facts about Fleurette:
Is particularly great at: Analyzing data and crunching numbers.
Hails from: Indonesia, but went to high school in Australia. Came to the U.S. for college and has been here since. Lived in Hawaii for the majority of it, before making Arizona her current home.
Dreams about: Traveling and attending all the tennis majors (with the hope Roger Federer hasn't retired yet!).
Loves GoCentral because: It helps small businesses to have an online presence. It's fairly easy to use and reasonably priced.
GoCentral Help Resources
If you have questions, check out these GoCentral resources. And remember — we offer 24/7 phone support. Call us!
Note: If you don't already have a GoCentral account, you can start a free trial today.