October 2019: What's New in Websites + Marketing
This content is outdated and currently under review for accuracy. For the latest up-to-date product information please visit godaddy.com
It's Halloween–trick or treat! October is done, and with it all the treats our Websites + Marketing and Online Store teams have worked on all month to release.
The GoDaddy App – Android and iOS
If you're on the go as much as we are, chances are you're using your phone to keep connected. The GoDaddy app is now available in both Android and iOS. Manage your domains, website activity, orders, appointment bookings, and social media all in one place. Add new photos, blog posts, or services on the fly.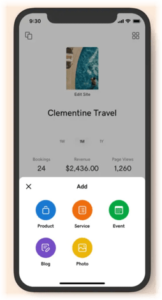 Grow your idea right from your phone. In your App Store, search for GoDaddy, download and go!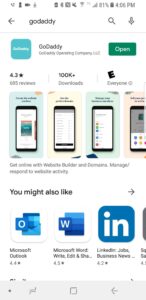 Font-based logo
Often your name is your logo…and now you can make it happen right in your Website Builder.
To add a logo to your website header, open your website and click anywhere on the header of your Home page. In the right Navigation, you'll see that you've opened the Home page, Header section. Select Logo to see your options.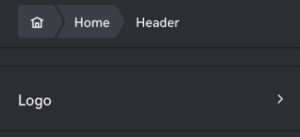 Now you have the ability to choose from a number of different fonts and you have the ability to split your font logo over two lines if you'd like. Your font will automatically scale so that it fits nicely no matter how your customers view your site.

New templates and categories
Bring your life to idea with a modern, professional template. We just added even more templates to our expansive gallery, with new looks for photography, music, and travel. See them all at www.godaddy.com/website-templates
More items available on content sections
Sometimes you just need more: content groups now include up to 12 items (up from 6 items previously). Whenever you add a new section, go to Content and pick the first, second, or third options. When you look at section groups in the Navigation on the right, you'll see how many sections you have out of 12. Add, remove or rearrange sections, you are in control.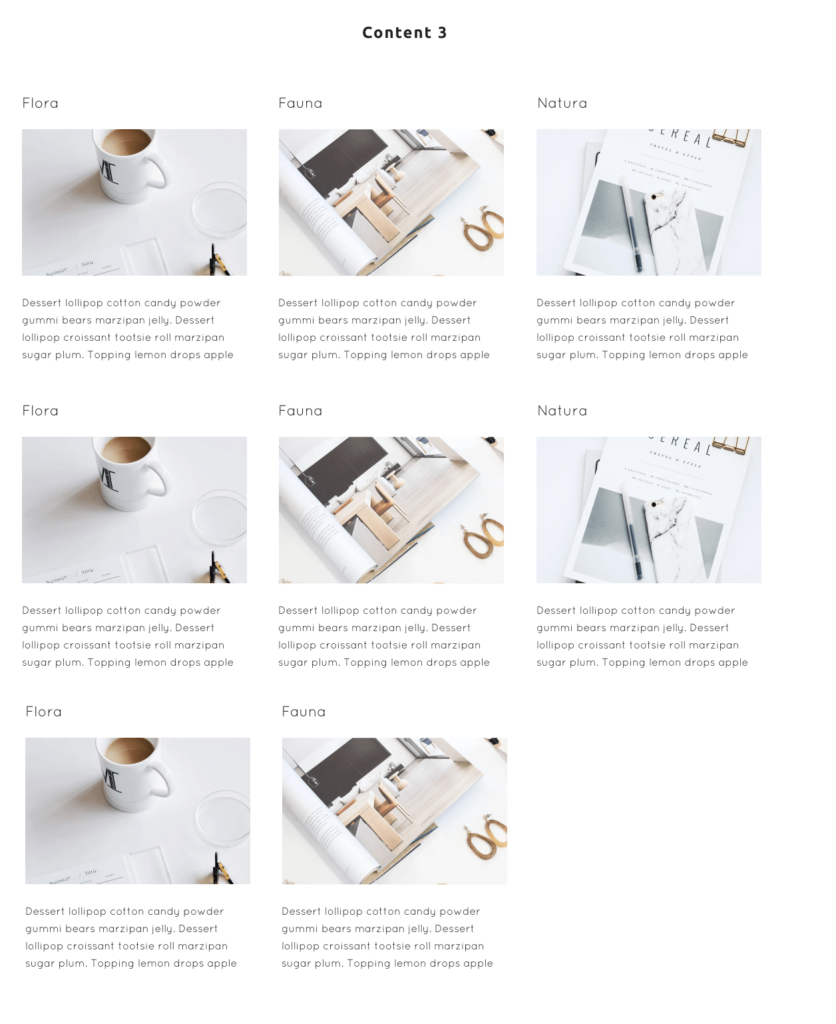 New photo gallery options
If you like photo galleries, we think you'll like these two new gallery layouts. For both galleries, add a new section, go to Photo Gallery and scroll to the bottom. (Or you can change the layout of one of your existing photo galleries.) To add a caption, click on an image in the Navigation on the right.
Horizontal scrolling gallery
The cool thing about the horizontal scrolling gallery is that you can change whether you want the images to have the same height, or have the same width (which will let tall images stay tall). Captions, if you add them, will be displayed on the image.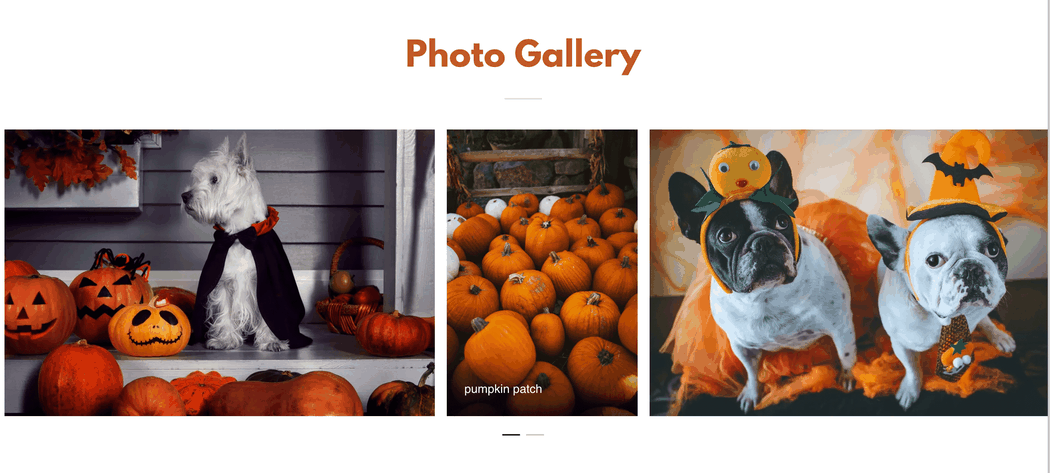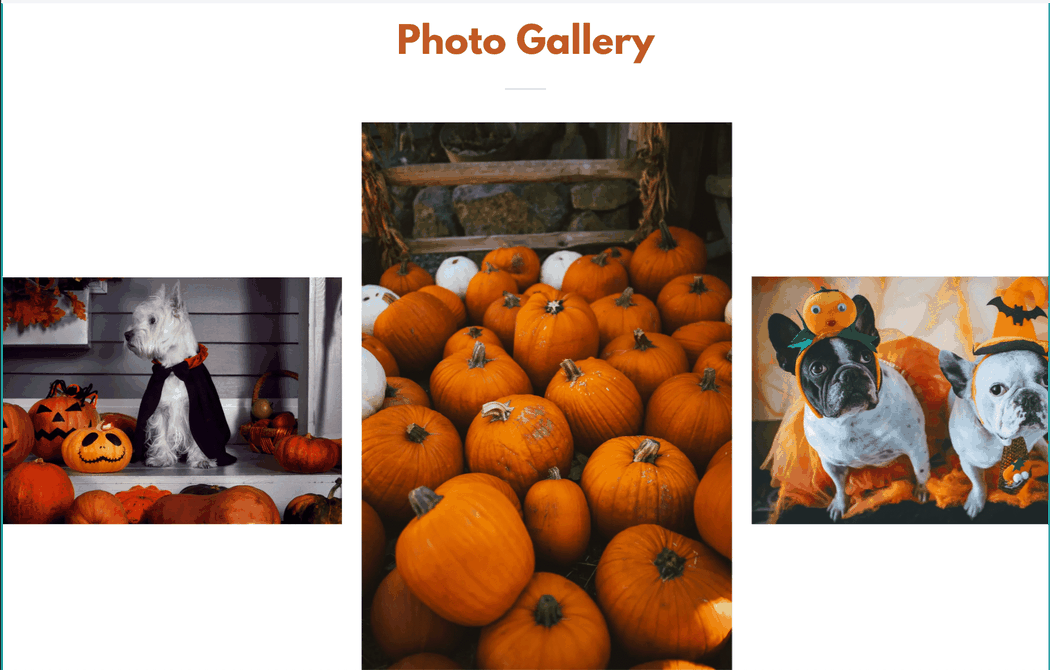 Vertical gallery with captions to the left or right
This gallery is designed for longer captions. If your caption runs longer than the length of the image, it will collapse with the option to show more or show less.
Slideshows in your header
Four of our themes now have the ability to use a slideshow in the header: Modern, Slate, Dusk, and Dawn. If you choose one of those four themes and click on the header image, you will have the option to use a cover image, video, or slideshow.
Navigation bar overlay
Depending on your background image, it may be difficult to see the text and navigation elements over it. In two themes, Modern and Dusk, select your header image to see the options in the Navigation on the right. Toggle the Navigation Background button on and off and see the difference.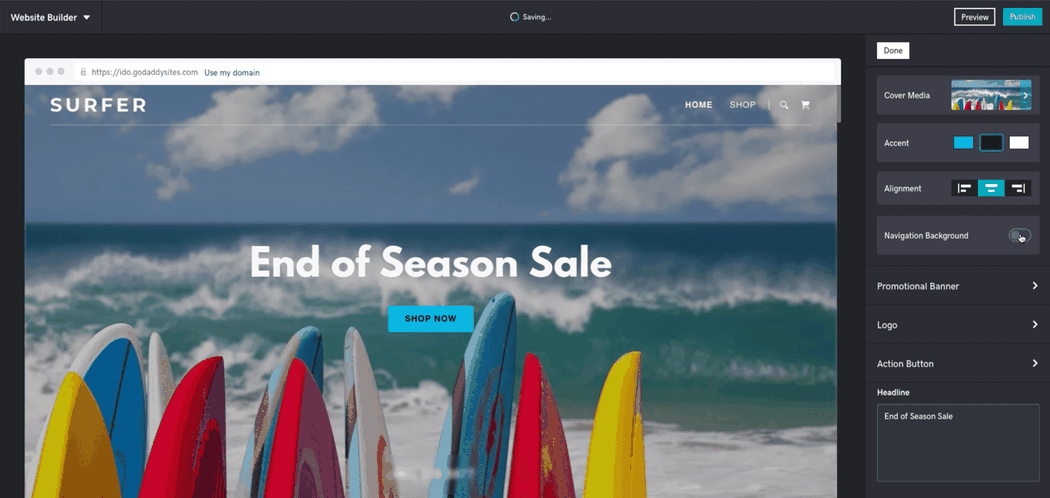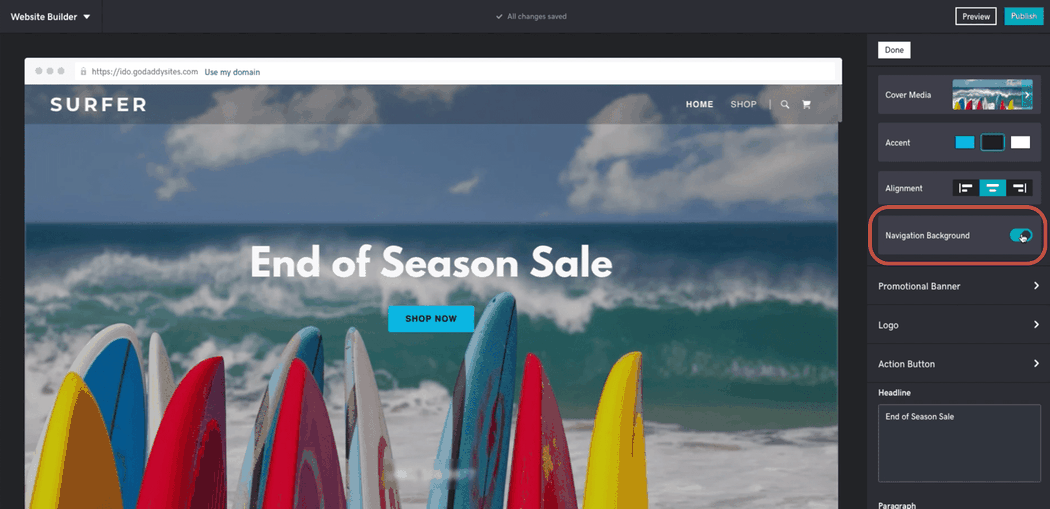 Online Appointments available in Brazil and Mexico
The list just keeps on growing! This month we add Brazil and Mexico to the list of countries able to use Online Appointments. They join France, Spain, Italy, and Germany in addition to Canada, Australia, the United States and Great Britain.
Websites + Marketing Help resources
If you have questions, check out these Website Builder resources. And remember — we offer 24/7 phone support. Call us!
Note: If you don't already have a Websites + Marketing account, you can start a free trial today.
Need help with social media? The GoDaddy Social team can help with that.
Image by: Amber Kissner; Icons of our Tribe in Detroit, Michigan