Why old SEO tastes like chicken
If you're tuning in for the first time, we're changing the SEO acronym from Search Engine Optimization to Something Exceptional Obtained. Without exceptional, remarkable content that helps your audience and provides a new point of view, you're left to fight with millions of other people playing the same old optimization game. Good luck with that.
And if you've been stewing over the first installment, where we talked SEO keyword basics, college football and NBA scoring, I know what you're thinking: This "remarkable" content game in the battle for SEO supremacy also takes more time, thought, money and talent. And it's more risky. And people might not like me. Yes, you're right.
One thing we know, it's not always about spending more money.
Being remarkable can be about re-allocating resources and rethinking what's most important.
Not convinced? Let's walk down the street to a couple local eateries. Step away from your computer, get out of the office, and if you're in San Diego or Phoenix, pay particular attention.
Remarkable restaurants are like remarkable SEO
Just like the SEO keyword ultra-basics of …
Keywords in title tags
Keyword URLs
Keywords in headlines and <H1>
… restaurants have basics, too.
Clean floors, tables, utensils and, of course, clean restrooms. Solid ingredients. The customer service has to be great. Utilities should always work, plenty of light, good heat in the winter and, if you're from Arizona, mister systems on the porch in the summer!
These basics just keep the lights on and enough satisfied customers coming in the door. What makes a restaurant thrive is its ability to be remarkable. To have something others don't that makes it the choice, even the destination, for a particular type of meal.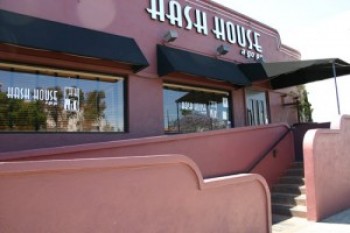 Take brunch spot Hash House A Go Go. It started in San Diego and has now expanded to Las Vegas and Orlando. The portion sizes alone generate thousands of Instagram-worthy posts (see #hashhouse). The new, creative combination of flavors and ingredients keeps people coming back for more, even if they have to split the entree between a few people.
Yep, creating a pancake is something any restaurant can do. Creating a Snickers pancake the size of a car tire that tastes fantastic is how you win the day. Which would you talk about? Which would you tell your friends about? Which would your friends likely seek out and hope to experience? Which would you link to? Hashtag? Instagram? Blog about? Make a pilgrimage for?
What's true for remarkable restaurant experiences is true for website content and information: the basic information, clearly presented, without faults, puts you in consideration only.
Remarkable content changes the way you think about the topic, makes you talk about the subject and link back to it. It motivates you to leave a comment or forward to a friend. The information that you bookmark, excerpt from and retweet, that's the content that matters online. That's the point of view that is worth reading and sharing and being a part of.
Customer appreciation with a twist
Take Joe's Real BBQ in Gilbert, Ariz. (full disclosure, they're a great client). Fantastic food, homemade root beer, lines out the door even in the summer heat. They have a different perspective on "marketing budget."

Since 2000, Joe's has served more  than 67,000 free meals on "Customer Appreciation" days. Once a year, co-owners Joe Johnston and Tad Peelen buy all their customers a meal. The line stretches down and 'round the place and everyone is all smiles. I asked Tad about this event, and his response reveals that being remarkable makes a difference in ways traditional strategies can't. He said:
"From a marketing perspective, we continue to believe that when you do something as newsworthy as serving thousands of people free food, the media coverage — both traditional and social media — is worth more than you could ever afford if you paid for typical marketing or advertising. When the local radio or TV traffic reporter hovers overhead and tells listeners or viewers about this incredible event in downtown Gilbert, it is being done in an unbiased way, and the perspective is much different than traditional paid advertising."
Google "Gilbert AZ BBQ" and you know who's No. 1.
Craft content that matters
These tasty, remarkable, strategies from Hash House and Joe's BBQ are just the appetizer in a whole banquet of ideas you can gain from restaurants that matter wherever you live. Gauge which ones make a difference to you and your community and why. It's likely these places have a particular vision and point of view about food, service, pricing, menus, buildings, marketing and people that is special, memorable and worth sharing. Be inspired by what you see there and look at what you offer and what your content is all about.
When crafting your website content, ask yourself:
Is this remarkable?
Is it worth sharing?
Does it help people?
Does it change the way people will live their day?
Why would someone link to this or write about that?
Would someone bookmark this or share it with a friend?
If you don't have great answers to these questions, make some changes so that you can write about what makes you and your customers remarkable. SEO tricks can only go so far — then you're left standing with who you are and what you do.
Put your best, most honest, most innovative, most remarkable self forward. Serve an amazing menu of stories and content that can't be ignored. Help your visitors and customers achieve or gain something they can't get anywhere else. Accomplishing this gets you ahead in the new SEO: Something Exceptional Obtained.