GoDaddy guide to online tools for startups.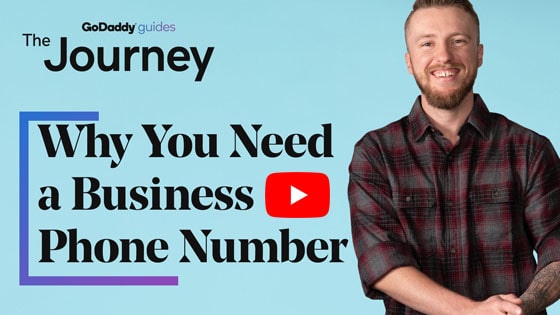 Online tools help entrepreneurs achieve their goals.
Tools like domains, websites, professional email, business phone numbers, social media and SSL certificates can help you successfully start, grow and manage your unique venture.
Need help getting started? You're in the right place.
Online tools for startups
One of the first steps when starting your new business is registering your domain name. If you don't have a business name yet, we can help.
Wanna see if the name you're thinking of is available? Give it a try.
After you've nailed down your domain name, you'll want to get business-class email up and running on your new domain. Having an email address associated with your domain adds professional polish, so don't be tempted to skip it.
Next up? Setting up your website.
There are plenty of online tools to help you accomplish your website design goals.
If you've decided to go the DIY route, GoDaddy Websites + Marketing is a modern site building tool for both beginners and expert users. Packed with marketing and SEO tools, you can create a website (including an online store) that cuts through the noise and helps you stand out to your customers.
WordPress is another awesome option for DIY folks. It does require a bit more technical know-how, but when properly used, you can create a powerful online presence for your business.
Then, keep your website safe with online security tools like SSLs, automatic website backups and malware scanners. Website Security can keep your site running securely and give you peace of mind.
Speaking of peace of mind, take business calls on your personal smartphone much? Add a second phone number to your smartphone to separate business and personal calls.
Your new venture can thrive with the help of these and other online tools. The resources below will help you get started in the right direction.
Go on, get your venture started and make a dent in the universe.