PEP! The Pet Education Project: Saving animals' lives with an army of kids
Erica Callais Falbaum is the CEO and founder of PEP! The Pet Education Project. Based in Shreveport, La., she tours from one city to the next — as well as maintains a strong online presence — to share information with children about what it takes to raise and love animals in the hopes of creating educated pet owners worldwide.
How The Pet Education Project came to be

What inspired you to start your business? When?
I have always loved animals. But it wasn't till 2009 when I volunteered at an animal shelter and was stunned at how many pets were surrendered every day that I thought about The Pet Education Project (PEP!). Sadly, the majority of the pets entering shelters could have been prevented if the pet owner was more responsible or better educated. I knew we had to be proactive instead of reactive if we wanted to put an end to pet overpopulation once and for all.
What first steps did you take to launch the business?
Seeing the need for youth-focused pet education, I started PEP! as a nonprofit organization. I originally began by visiting schools to educate kids on responsible pet ownership. I have since spent almost a decade sharing our message and building up our brand.
With a lot of hard work, we have reached more than 1 million kids worldwide in schools and online.
This success and traction inspired me to start our LLC in 2017 to build an app and products that nurture the bond between kids and their pets. When pets become part of the family, they stay in homes and out of shelters.
The goal of our products is to educate and inspire kids to be responsible pet owners and animal heroes.
We are working to put an end to animal neglect, abuse, overpopulation and euthanasia by educating and empowering our world's future pet owners.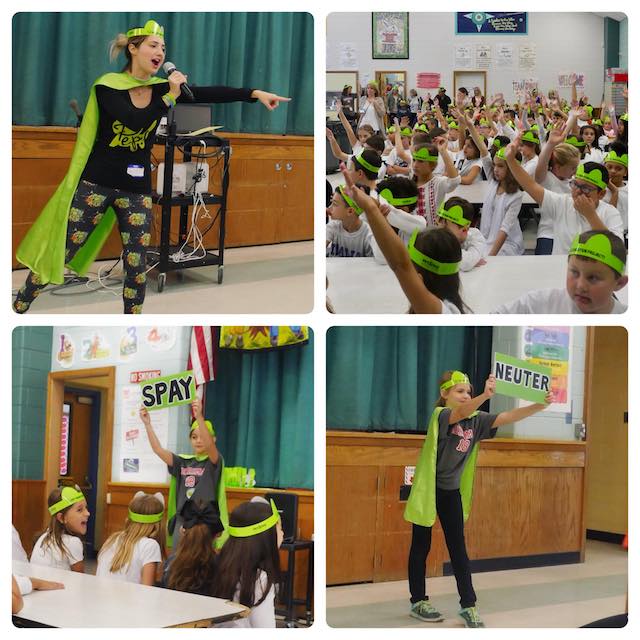 What obstacles did you face as a startup, and how did you overcome them?
Our story is a unique one because we originally started as a nonprofit and then launched our startup afterwards.
It took years of hard work to finally get people to take me and PEP! seriously.
Many people would look at me as though I was a crazy person running around town with a cape on. (I really do wear a cape to work.) But I kept at it, because I knew what I was doing was making an impact in the world.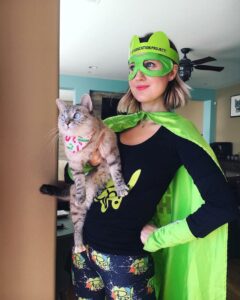 Our biggest struggle as a small nonprofit is funding and getting people to see the value in education and the long-term impact of our programs.
As a startup, the biggest obstacle is finding the right team. I understand that essentially you become married to your partners. I'm so busy maintaining and building our brand that I see the value in having people who complement my skill set. But finding the right partners has been a challenge. I've utilized LinkedIn almost daily to network remotely and build those relationships.
How did you identify your niche in the market?
Every kid has asked their parent for a pet, but where do they turn to once they get that pet to learn to love and care for them? That's where we come in!
Our target audience, Generation Z, is incapable of remembering a time without the internet. So we are reaching them where they hang out most — on their phones! We have built a large fan base on apps the kids and teens are using like Musical.ly and Snapchat. We call our fans our PEP! Squad, and they are made up of thousands of kids from around the world.
Tell us about your business model.
I've worked with a regional startup incubator to help build my business model.
The goal is to get our message into the hands of kids through our interactive app and incentivize them to play with their pets.
We are still in early development phases, but the goal is for every one product sold it will help to paw (get it?) it forward and educate one child on responsible pet ownership through our nonprofit.
Goals and philosophy
Can you expand on your immediate and long-term goals?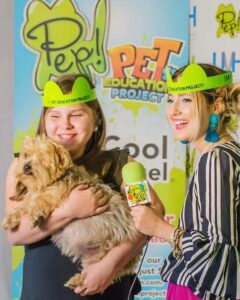 Immediate goals would be to launch our app and pet care product line in early 2019. My long-term goal is to change the culture of how society views and perceives pets. With more than 2.4 million pets euthanized in shelters each year, it's clear we have a long way to go, but my goal is to change that.
What's your guiding business philosophy?
Persistence pays off. Nothing comes easy. I've been working at PEP! for almost a decade, and most people look at us and probably think we are a new idea — but really, it's been in the works for close to 10 years!
What three words epitomize success in your book?
Impact, reach and passion.
What strengths do you bring to the table as an entrepreneur?
Passion. My passion for what I do is my driving force. It is what keeps me going despite any difficulties or challenges I face.
Where do you see your business in five years? Ten years?
I'm a big thinker. I see us as being the leader in youth-focused pet education. There isn't much that I haven't dreamed of. I hope to one day have a TV show based on our web content for kids.
Product and tools
What online tools do you use for your business?
I use GoDaddy for my web hosting and most recently to negotiate buying the new URL for our product line. They were great and made what could have been a difficult process really easy.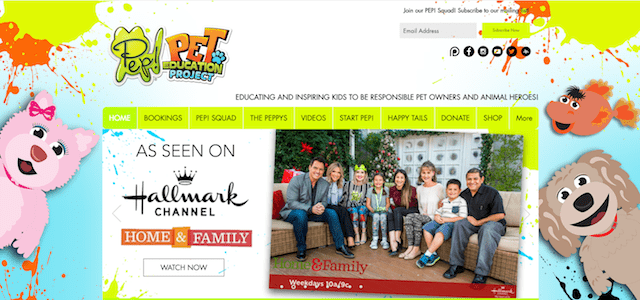 How do you use each of these tools and why is each important?
We have kids from all around the world visiting our website each day. We have never had a problem with our site or hosting.
What difference have these tools made to your business?
I am so busy running the day-to-day operations and interacting with our audience that I have the security of knowing GoDaddy is there for support 24 hours a day. When I get done with my work at 10 p.m., I can call GoDaddy and have them help out with any problems!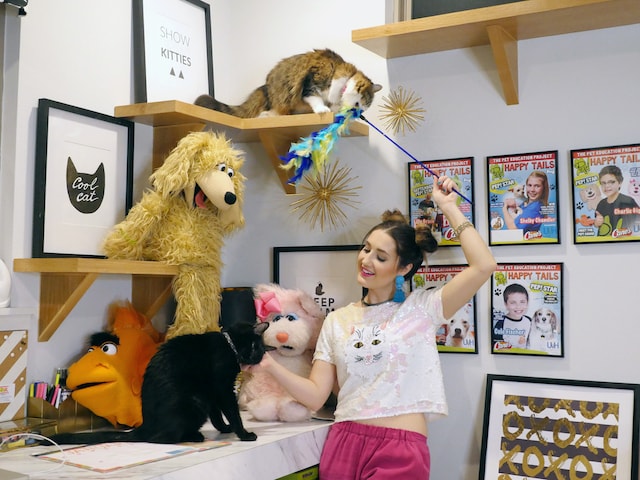 Advice and personal
What's the most valuable lesson you've learned since starting your business?
Don't be afraid to step back from a project and start over again. As I grow as an entrepreneur, I am learning more and more. I've become more confident, and I have been able to look back with a more critical eye.
What's your best advice for other entrepreneurs?
Do what you love and find a way to make money doing it.
How do you unwind?
Snuggling with my rescue furbabies. I have six rescue pets — three cats and three dogs. My pitbull, Maybe, is a particularly good snuggler.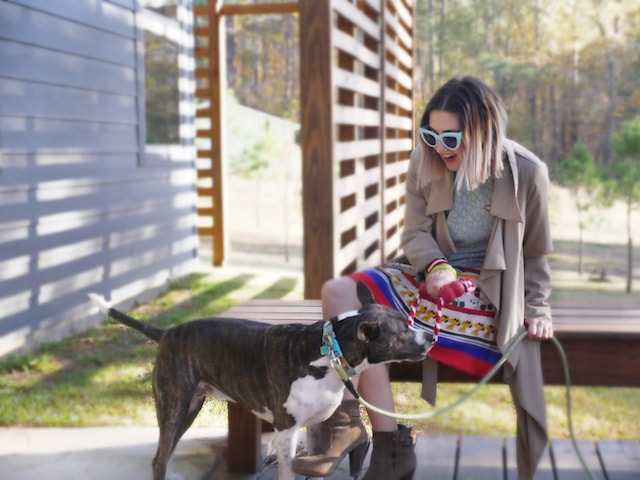 Was there a turning point in your life that led you to where you are today?
Yes, when I realized I couldn't accomplish what I wanted to do on a nonprofit budget. That led me to start a company to see our mission through.
How do you balance the needs of your business with your personal life?
It is hard to find the separation between myself and PEP! Because I love what I do so much, I'd rather focus on PEP! than do normal things that people my age do. I do enjoy a good vacation to unwind, but even then, I am interacting with our PEP! Squad every day.
Thank you so much for taking the time to chat with us, Erica! If you want to learn more about PEP! The Pet Education Project, be sure to check out their website and follow them on Facebook, Instagram, Twitter, Snapchat (ilovepep) and Musical.ly (ilovepep).