Pittsburgh's Z23 Studios grows and thrives with focus on talent
Job hunting can be a stressful, frustrating experience. Anthony Holzwarth knew he had the talent that companies needed, but when he graduated in 2006 with a degree in information technology multimedia, he found that companies wanted candidates with more experience.
"After hearing companies continuously talk about years of experience, I became annoyed because I was fresh out of school and all of this knowledge was fresh in my head, but no one wanted to take a chance on me."
With that in mind, Anthony took a chance on himself and founded his own multimedia business a year later. After freelancing and acting as his own boss, he decided to narrow his focus solely to animation, production and visual effects. In 2012, Z23 Studios was born.
As owner, director and digital media designer at Z23 Studios LLC, in Pittsburgh, Pa., Anthony has faced various challenges. He has evolved his business model over time to better fit his interests and expertise as well as marketplace demands. One thing he remains steadfast about, though, is his focus on talent over years of experience.
The evolution of a goal
Word of mouth was key in the early days. Anthony's first client was a beautifully appointed event venue in Pittsburgh that desperately needed an updated website, which they hired him to create.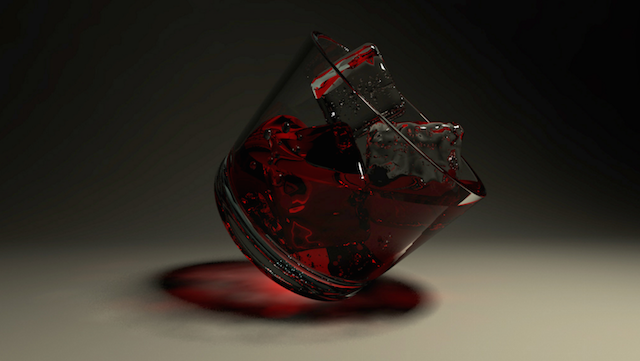 "That led to me doing 15 other websites over the next few years — all because of that one client," he says. With that kind of attention, he was able to advertise locally and gear up accordingly. While design work fit into Anthony's repertoire, it wasn't his long-range plan. Sure, he had the knowledge base to build websites, but his goal was to become a premier animation/visual effects house with more than 300 employees.
"This year we actually started taking our first steps toward our long-term goal. We have started focusing more on internal projects — be it animated shorts, short films, feature films or mobile games."
With the hopes of being a viable competitor with companies like Pixar and Blur, Anthony has pulled back on finding new clients to really hone in on Z23 Studios's long-term goal.
GoDaddy's vital services
After months of thinking about what to name his business, Anthony used GoDaddy to register his domain name before filing his articles of incorporation with the state.
"Domains are massively vital for a product or company. Having the right domain both reaches your target audience clearly and decisively and helps potential clients or customers find your website."
Anthony knows the importance of branding his company, and beyond a domain name that includes a well-produced website. With GoDaddy's web hosting, he's able to use WordPress's platform to build a reliable and appealing site. Plus, high-quality hosting ensures his source files are stored accurately and safely.
In addition, Anthony uses a professional email address that ties in with his domain name.
"Having Gmail or Hotmail (or whatever) is not a way to be professional."
Z23 Studios's web presence is important. From branding with the use of a domain and a professional email to the fluidity and functionality of a top-notch website, the company counts on the right tools to do business online.
"Without these tools, I do not think my company would still be around. I will always need the products that GoDaddy offers," Anthony says.
For security, he also takes advantage of SSL Certificates and Sitelock. "I had a massive hack issue a few years ago, and I had to increase my security," Anthony notes.
And because he owns a number of domain names, Anthony has found value in Discount Domain Club and CashParking to help manage costs.
Talent above all else
What Anthony planned for — a secure job with an established company right out of school — didn't pan out. But the road to entrepreneurship has taught him to stay flexible and to embrace life's unexpected hurdles.

An aerial view of Pittsburgh, courtesy of Z23 Studios
Because he was able to build his company in his vision, he feels he has an opportunity to continue to show that years of experience aren't as valuable as a person's talent or their ability to successfully complete projects and form long-lasting relationships with their clients. In order to showcase this talent, he believes it's important to instill trust in his clients.
"If you say something's going to be done at a certain time, make sure it is. Your word equals trust. Trust equals reliability. Reliability equals returning clients, which leads to growth and success with your company or brand."
According to Anthony, Z23 Studios helps businesses accomplish their goals every day. Plus, he says, it's a place "where people fresh out of college will have a chance to demonstrate their talents and will not be judged on their years of experience, but on the quality of their work."
Thanks to Anthony Holzwarth for taking the time to share his story with us. You can find Anthony's work on the Z23 Studios's website and follow Z23 Studios on Twitter, Facebook, Instagram, Vimeo and YouTube.