20 questions with Nextrade Group Founder Dr. Kati Suominen
Founder and CEO of Nextrade Group Dr. Kati Suominen runs a Los Angeles-based data and analytics company that enables world trade through technology. She also serves as an adjunct fellow at the Center for Strategic and International Studies (CSIS) in Washington, where she co-founded the Digital Trade program.
In addition, she's also an adjunct professor at the UCLA Anderson School, where she teaches MBA courses on international business economics and the economics of global digital disruption.
We sat down with Dr. Suominen to find out what makes her who she is — from where she grew up to her favorite ice cream. Here's what we discovered, including, among other things, that she's one awesome tennis player.
20 questions with Nextrade Group Founder Dr. Kati Suominen
This interview has been gently edited for length and clarity.
1. What's your favorite color?
Blue, yellow, white.
2. What's your favorite ice cream flavor?
I am not a foodie and have probably one ice cream a year if that. But that said, triple chocolate from Grom, an Italian gelateria, is a winner.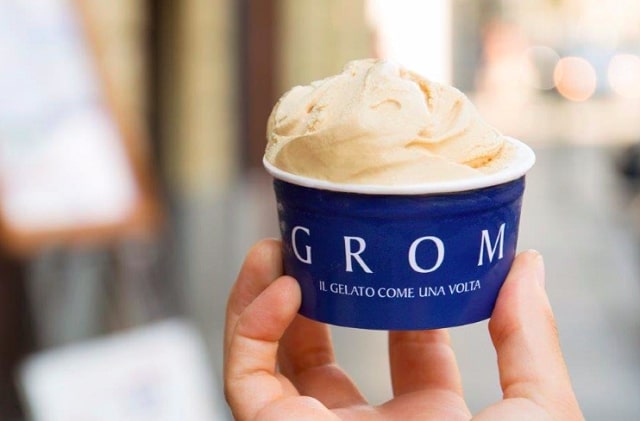 3. What's the first and last app you check every day?
Are the Wall Street Journal or New York Times apps?
4. What brings out uncontrollable passion in you?
Ideating, innovating, conceptualizing, creating. Sitting down with my yellow pad and ideating and thinking.
Finding a big story in data.
Seeing insight sink in — seeing people learn and "get it," whether in a classroom or tennis court.
Witnessing athletic feats and great careers — think of watching Roger Federer or Presidential Medal of Freedom awards.
5. Where were you born and raised? Give us some context of who you are and what made you who you have become.
Tampere, Finland, a beautiful city between two lakes and rapids running through it.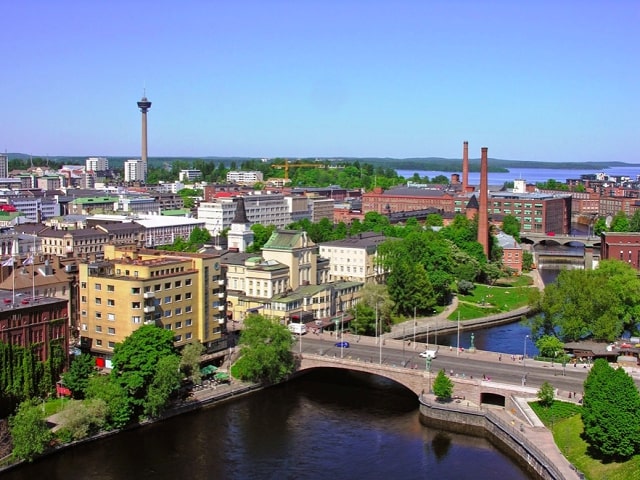 6. What prompted you to move to the United States?
I got a full tennis scholarship at a Division I team at the University of Arkansas, Little Rock, so I moved to the U.S. after high school to play more and study.
7. How did you start writing not one but 10 books?
Mostly, out of frustration with the status quo and to teach myself about topics that seemed to have wide-ranging implications for economies and businesses. To inspire people to see the world as a better place with great opportunities.
8. If you started over in life, what would you be when you grew up?
I would be a professional tennis player. I don't think we ever "grow up," though. We evolve throughout our lives — to our highest version if we intentionally work on it and observe ourselves, our emotions and reactions, and our world, and learn.
9. What's the best thing about the work you do?
It is rigorous, relevant and highly creative — focused on not what is, but what is coming and what should be.
I am blessed with fantastic and committed colleagues and clients and often feel we are all on a great mission together.
Note: Take a look at Dr. Suominen's latest speaking gig, which was at the World Trade Symposium on how blockchain, AI, ecommerce and next-generation event-based payments will power world trade and interoperability among players in the trade ecosystem.
10. What do you wish you had more of?
Proprietary data, on so many things.
11. What do you wish you had less of?
Robocalls.
14. What can't you live without?
Great exercise, the Pacific Ocean, meditation and visualization, strolls on the beach and around the neighborhood under the stars. I may be able to exist, but not live without, sun and coffee.
15. If there is one thing you could have to enable you to thrive globally at your company, what would it be?
More proprietary data on more things.
Note: We can only imagine what could come out of this if Dr. Suominen had more proprietary data. In her new book she writes:
"Disruptive technologies — 3D printing, ecommerce, blockchain, AI, 5G, and so on — are quietly revolutionizing the economics of global production and trade.
They are empowering businesses of all sizes to cut costs and make, move, and market products and services worldwide with greater ease than ever before.
They are encouraging millions of solo entrepreneurs to grow into multinational sellers.
They are enabling consumers and companies to access and choose from a global catalogue of products and services.
They are slashing the costs companies have paid to intermediaries such as banks, freight forwarders, customs brokers, trade lawyers, and shipping lines, by automating and accelerating the flow of goods from door to door and payments from bank to bank, and by digitizing the piles of documents, data, and information that accompany the billions of trade transactions that crisscross the planet each year.
They are helping us close in on the Holy Grail of world trade: seamless integration and automation of the informational, financial, and physical supply chains that undergird trade transactions.
The best part: the emerging technologies change the possibilities of trade to do good — to reignite productivity growth of economies, raise incomes, and empower people around the world to realize their full economic potential."
16. Does your website help you obtain new speaking, book or business opportunities?
Not really… this is still a very relationship-based business and I am an idea person — idea people at the end of the day sell ideas in person.
17. What's the coolest trend you see coming around the corner for your business that everyone should be looking at?
Ha, nice try! You'll see it when we're already acting on that trend.
18. What do you eat for breakfast that fuels your day?
Triple espresso, coffee, green tea, berries, an apple, kombucha, nuts, eggs and tortillas.
19. How do your friends keep you at your best?
They help me see the world beyond my work and see me beyond my work.
20. What lesson did your mom or dad teach you?
Work hard and do everything properly.
Thank you to Dr. Kati Suominen for taking the time to speak with us. Visit here for a look at Dr. Suominen's latest book, Revolutionizing World Trade: How Disruptive Technologies Open Opportunity for All.