Romance new clients with a wedding checklist
If you're a wedding planner, you can effectively attract new clients by adding a free wedding checklist to your website. By offering a free resource that your ideal client needs and wants, you can introduce yourself to prospects while collecting valuable lead information from them.
Here's how you can make it happen.
Create the checklist
First, you need to create the actual checklist that clients will download from your website. (You'll also need a professional website that allows users to access your opt-in offer.)
Spice up your wedding checklist by adding design elements that match your branding.
Your checklist can be a created and delivered as a basic Microsoft Word document or PDF. If you use a PDF, you'll need to format it so it can be opened on smartphones and tablets.
Set up automated delivery of your wedding checklist
The benefit of having a free downloadable wedding checklist is that it's automated marketing. You set it up, and it works on its own. But this process can only work independently if you set up a system for auto delivery.
With auto delivery, the user automatically receives the document once they enter their contact information. And you have their email address.
Whether five or 100 couples download it, you don't lift a finger.
To automate your email marketing, set up an account with an email marketing provider that has an autoresponder feature. Then, create a series that begins with delivering your free download.
Automate your emails with GoDaddy Email Marketing.
Create an email series
In addition to delivering your freebie, you want to create a longer sequence of emails that will serve and sell to your audience.
Create an autoresponder email series that delivers several emails over the next two to three weeks.
Don't push sales with each of your emails. Instead, focus most of your messaging on providing value. Include pictures of weddings you've planned recently. Share wedding venue and theme ideas. The goal is to give information that supports your prospective clients as they plan their weddings. Then, soft sell your products and services as a way to help them simplify the process and get the wedding they want.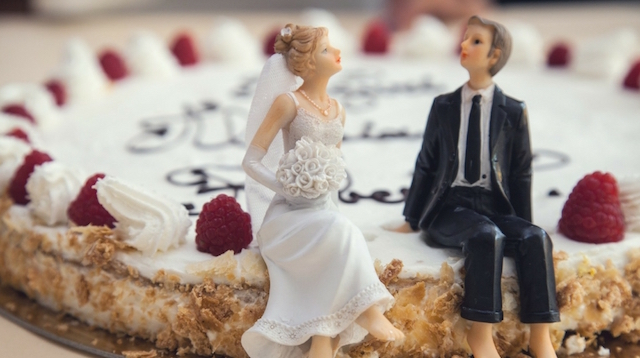 Build your opt-in form
Once you create the content and email series for your wedding checklist and you set up your autoresponder emails, add an opt-in form to your website.
An opt-in is a form that invites users to enter their personal information in exchange for your free download.
Thanks to the CAN-SPAM law, wedding planners operating in the U.S. must ask for permission to use an individual's email address for marketing purposes. An opt-in form allows you to collect email addresses in a legal, spam-free way.
You can usually create this form through your email marketing program. Once you generate the code for the form, add it to one or more of the following places on your website.
Home page
Sidebar
In article text
At the end of posts
In pop-ups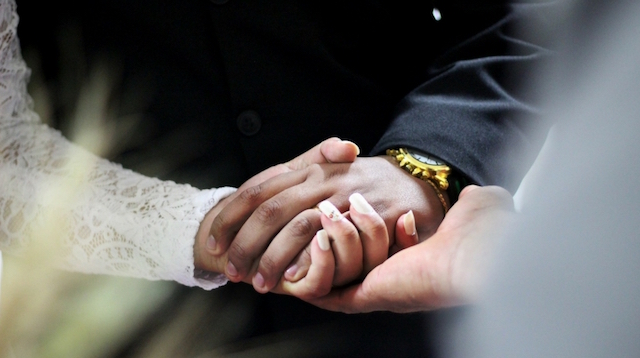 Test the process
Before you promote your free wedding checklist, go through the process yourself. Sign up using the opt-in forms on your website, click the download link and read through the email series to make sure everything is working properly.
Use your blog to promote your download
Once your freebie is ready to go, start to promote it. Use your blog as a tool to draw audiences to your wedding checklist.
Create posts that lead into the checklist. Write blog posts for a target audience who could benefit from the checklist (for example, "11 Things You'll Forget to Do Before Your Wedding" or "Wedding Planning Mistakes You Can Avoid From Day One"). Include your opt-in form at the end of each post so interested readers have an easy way to take the next step toward connecting with you.
Write for keywords. Do keyword research to find the terms your target audience is searching for in the event planning industry. Write posts that include those keywords, using your keyword once for every 100 words.
Write for readers. While the goal of your blog posts is to lead readers to your download and attract audiences through search engines, don't forget about the reader. Always put the reader first and focus on providing value with each blog post. Be creative!
Create a social promotion plan
Another way to lead audiences back to your free wedding checklist is to promote it through social media channels.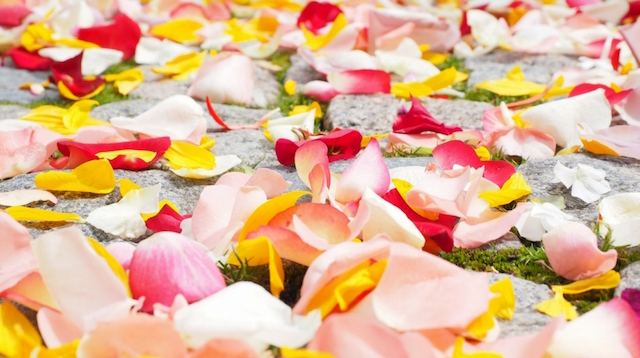 Offer the freebie on your social profiles. Create custom header graphics that highlight your wedding checklist and add a direct link to the opt-in page in your social bios.
Create a variety of graphics to promote the checklist. Use a free tool like Canva to create promotional graphics that match the image specifications of each of the leading social media sites.
Go where your audience goes. There are dozens of social media platforms, but you don't need to be on all of them. Focus on the sites that are most popular with wedding planners and brides. The most popular social media sites for the wedding industry include:
Stay in touch with your leads
Through this process, you'll begin to collect contact information from people who fit the mold of your target audience. Don't let those valuable connections go to waste once your initial wedding checklist email series is over.
Once your email series ends, add your connections to a list that will receive your regular email newsletter. While you might not convert a lead into a paying client during your first series, you can use your newsletter to stay connected and build more trust. Long-term relationship building is how you can get your opt-in to attract more and more clients over time.
For more tips on connecting with potential clients through email, check out the GoDaddy post "How to nurture your leads with email marketing."
Image by: VisualHunt