Running a greetings card store? These tips will help you make the most of Mother's Day
Unless you've been living in a cave for a while, you're most likely aware that Mother's Day is coming around the corner, fast. And if you're running a greetings card store, this offers a great deal of money-making potential.
"Mama was my greatest teacher, a teacher of compassion, love, and fearlessness. If love is sweet as a flower, then my mother is that sweet flower of love." ~ Stevie Wonder
In fact, last year, Americans spent an estimated $23.6 billion on Mother's Day. What's more, a whopping 77.9 percent of consumers will buy greetings cards for mom on the big day.
While the competition might be fierce, if you follow these Mother's Day marketing tips, they will help your greetings card store stand out from the crowd and enjoy the seasonal profits you no doubt deserve.
Select your Mother's Day product range for your greetings card store
Whether you craft dazzling handmade cards or stock a fantastic selection of rare greetings creations from third-party manufacturers or designers, now's the time to select and merchandise your range.
Recent studies suggest that too much choice is no choice at all, so make sure you opt for value and quality over quantity.
Select or create a range of Mother's Day greetings cards that cover all bases — from the sentimental and sincere to the lighthearted and humorous.
Conduct competitor research to identify gaps in the market so you can make more informed choices. And, whatever you decide to do, you should always make sure that you lean on your unique selling points (USP) to stand out.
Are you a brand that offers personalized handwritten messages for your customers, are you the funny card company, are you totally eco-friendly?
Make sure that when you select your Mother's Day range, you do so with your unique selling proposition (USP) in mind.
For valuable tips on how to sell and present your products on your website, check out these rock-solid eCommerce tips.
Editor's note: Don't have an eCommerce site? Get one up and running fast with GoDaddy's Online Store. Start for free.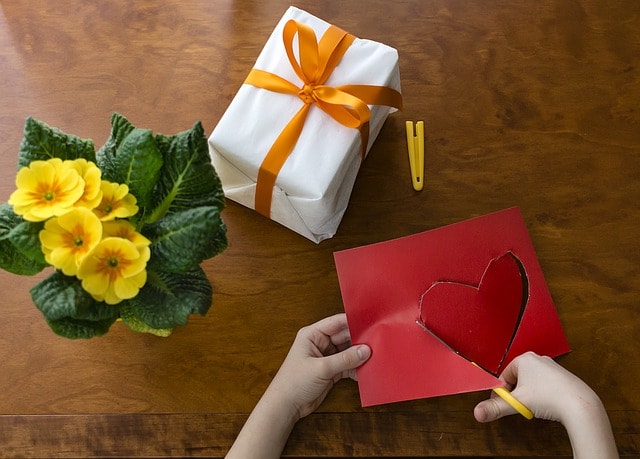 Choose your Mother's Day offers
Once you've hand-picked the Mother's Day cards you're going to sell from your greetings card store, you should create a small selection of offers and deals to entice your target customers to buy from you. For inspiration, here are some handy hints:
Offer an exclusive, email-only, blanket discount — five to 15 percent, depending on what you can justify — to existing customers with a redemption time limit to add a sense of urgency to the occasion.
Set up flash deals on particular greetings cards from your offerings and focus your promotional efforts, pushing the deals out on every available channel while the offer is on.
Offer free last-minute delivery to those who are desperate and need a Mother's Day greetings card delivered quickly. You'd be amazed at how many people end up in this situation.
Provide your customers with a last-minute eCard option at a heavily discounted rate during the two days leading up to Mother's Day.
Deals, offers and discounts work! And, if you're looking to gain repeat customers while enticing new prospects to your business, offering at least one deal or discount is essential.
Plan your content
Content marketing generates more than three times as many leads as outbound marketing and costs 62 percent less.
In this day and age, consumers want to invest in brands that engage and inspire them — brands that offer them personal value, brands they believe in — and greetings cards stores are no exception.
To ensure your unique tone of voice shines through and you connect with existing and potential customers in a meaningful way, you should put together a mini content-based campaign, consisting of emails, blog posts and social media content.
If you are the eco-friendly greetings card company, you could provide a green Mother's Day shopping checklist, or put together a behind-the-scenes blog post on how you made or sourced your Mother's Day greetings cards. Or if you're the funny people, why not create a video talking about the biggest Mother's Day greetings card blunders of all time with a call to action at the end stating, "Buy from us and avoid these blunders." These are just suggestions, but you get the picture.
Content connects. Content sells. If you ignore the power of content marketing, you will miss a host of priceless profit-making opportunities, so beware.
Oh, and contrary to popular belief, email marketing is still an incredibly effective channel for your greetings card business. Don't forget to plan time and focus pushing those seasonal deals out via email. For actionable email marketing tips, check out this post about email marketing trends.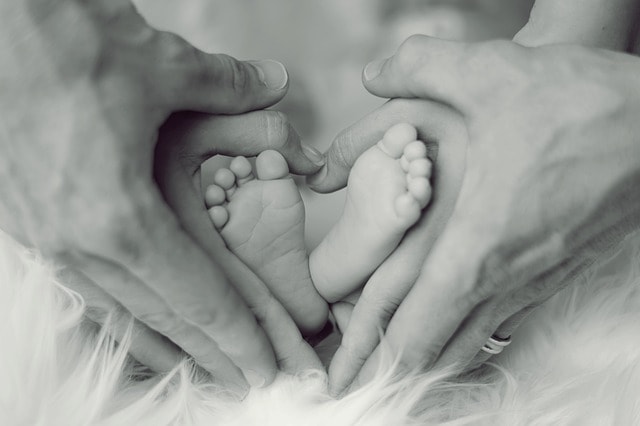 Get social
It's no good having an amazing Mother's Day greetings card range, a host of irresistible offers, and a stack of dazzling, strategic consumer content if your audience doesn't know it exists. That's where social media comes in. Consider these stats from the Pew Research Center:
Eighty-one percent of millennials check Twitter at least once a day.
On any given day, Snapchat reaches 41 percent of 18- to 34-year-olds in the United States alone.
Seventy-five percent of male internet users and 83 percent of female internet users are active on Facebook.
And that's just the tip of the iceberg.
We are social creatures who, on the whole, enjoy sharing our thoughts, feelings, and opinions online.
So it only makes sense to amplify all of your Mother's Day marketing assets through your various promotional and social media channels, from Facebook and Twitter to Tumblr, Medium, and beyond.
Sit down and prioritize the channels that work best for your business. Decide when, where, and how you're going to share your content with your audience on the lead-up to the big day and start promoting.
For inspiration on amplifying your products and content, read about how these three social media marketing standouts are smashing it. Then, get your greetings card store out there and ready for Mother's Day!