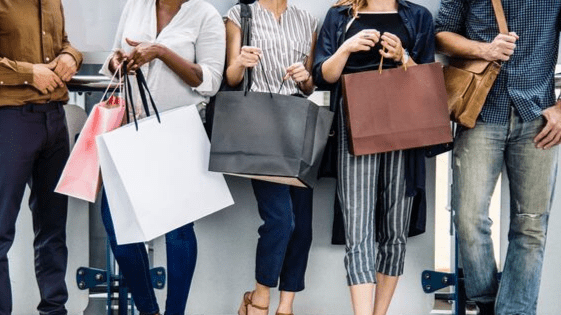 'Tis the season for shopping … and to shop local.
With the winter holidays just around the corner, small businesses have a big opportunity to reap the rewards of the holiday sales season.
From Black Friday through Small Business Saturday®, Cyber Monday and the last Saturday before Christmas — coined Panic or Super Saturday — small brick-and-mortar businesses and SMBs with a strong online presence can captivate customers with unique shopping experiences.
It's a time for small businesses to shine — a beacon for customers who would rather shop local than drop another dime at a big-box store.
The holiday sales season is a great time for us to shop local and celebrate community.
The 2019 shopping season is looking solid based on the 2018 shopping trends showing that an estimated 165.8 million people shopped between Thanksgiving Day and Cyber Monday and holiday retail sales crossed the $1 trillion mark for the first time.
There are many types of small businesses that will benefit from the shop local movement, including bakeries, florists, salons and spas, entertainers, lodging establishments, events facilities … you get the idea.
The winter holidays give myriad small businesses a frosted window to cozy up to local customers and other shoppers who want to support the shop local movement — even purchasing goods and services online from small eCommerce websites. We can get our crazy low prices on computers on another day.
Shop Local Resources
The resources on this page can help your local venture make the most of the holiday shopping season:
These resources will help you build a local business plan from the ground up — even if you are a new business hoping to benefit from the holiday shopping rush and shop local movement.
Entice holiday shoppers to your store by reminding them that you offer what your big-chain competitors simply can't — a personalized service experience, unique products or services, and perhaps most important, the entrepreneurial spirit that buoys the U.S. economy.