It's a Small Business Festival in Austin, y'all
Lots of people come to Austin for live music and barbecue. This week they'll also get a heaping helping of small business know-how with a side dish of white papers. That's because more than 70 small business allies — experts in all facets and stages of entrepreneurship — are heading to Austin's first-ever Small Business Festival.

I can't think of a better place to connect with the makers and the bakers, the freelancers and the moonlighters, the pool cleaners and the dreamers who represent or empower the 28 million small businesses in the United States. I'm honored to celebrate National Small Business Week while representing GoDaddy at the event.
After all, it's our mission to inspire and empower entrepreneurs to find, maintain, and build on their success.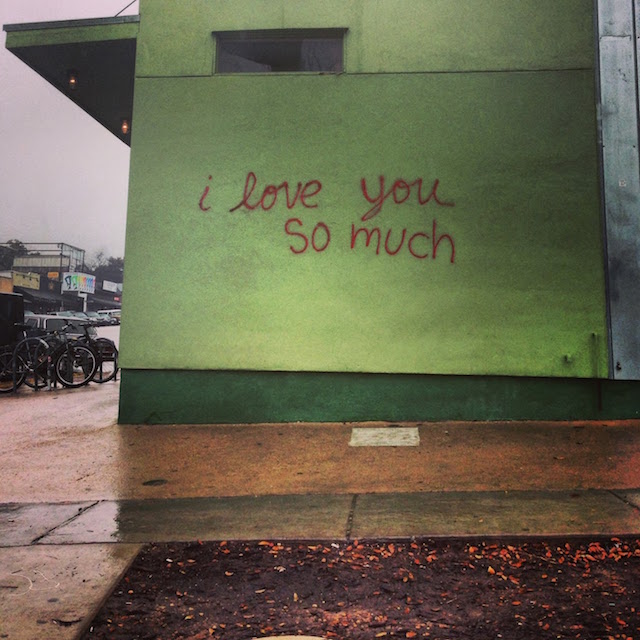 I'll be joining a lineup of small business experts on hand to help entrepreneurs with everything from marketing a new business to hiring the right people. (You can download some white papers from these small biz gurus below.)
As a social media person, I love hearing people talk about their passions — I'm all ears for your story. I'll listen. I'll ask questions. I'll share. And if you have questions about how to leverage social media for your business or how to improve your business's presence on the web, bring it; I know a thing or two about that stuff.
The point is I'm in Austin to learn from small business owners as much (and probably more) than they'll learn from me.
Sharing knowledge, making friends, that's what it's all about.
Download these white papers to get smarter
If you can't make it to America's weirdest city (hey, it's their slogan), download the white papers to get a taste of the topics we're covering.
Craft beer and sustainability
Josh Hare, founder and owner of Hops and Grain Brewery in Austin, discusses sustainability in the framework of running his business. It's about more than "reduce, recycle and reuse" at Hops and Grain. Josh writes, sustainability " is the thoughtful use of a long-term plan, the engagement of your community, support for local farms and other vendors, and it is making great product by using the finest ingredients."
Brews and teams
Jody Reyes, founder and owner of Whichcraft Beer Store in Austin, talks about the spirit of the craft beer industry can help foster teamwork. "Freedom, creativity, innovation and independence are just some of the common themes celebrated in craft beer on the American beer scene," Jody writes. "Combine that with a group beer tasting event and you have the ingredients for a strong, productive and happier work team!
Coaching and small business
Anita Lane and Myrna King, co-founders of the Austin Coaching Coalition dive into the benefits of coaching for small business owners. "High achieving professionals skip ahead several steps on their road to success by hiring a great business coach," they write. Get coached!
Events for a cause
Brian Erickson, business coach and founder of the Texas Trucklandia Fest, discusses how producing an event linked to a social cause can have a big impact for a small business. "As a business owner, when you take components of a non-profit organization and add social responsibility to the bottom line of a for-profit endeavor, you don't just create an event, you create a movement," he writes.
Video and client acquisition
Personal brand expert and media consultant Starley Murray talks about how great video can help build a powerful brand. "If your videos are not converting visitors to clients, check with an image and media branding professional," she recommends. "Make the small changes that will lead to big dollars!"
The freelance economy
Emily Leach, founder The Freelance Conference, discusses the emergence of a vibrant freelance economy. "The seismic shift in the way we work today bodes well for our overall happiness quotient," she writes. And freelancers are happy, with nine out of 10 respondents in a recent Freelancers Union survey reporting they would continue to freelance even if they were offered a regular full-time job.
The value of fractional talent
Jennifer Oswald, founder and owner of We Moxie in Austin, talks about how hiring fractional executives can give small business the talent they need to execute specific projects. "Hiring specialized expertise on a per-project basis may make more sense to drive profitability without draining a company's best assets – its talent," she writes.
Benefits of coworking spaces
Shelley Delayne, founder and owner of Orange Coworking in Austin, dives into the benefits of coworking spaces. "Cowork centers provide a cost-sensitive way to lower turnover and higher employee satisfaction," she writes.
Let's connect
If you're in Austin, let's talk about where you're at with your big idea. If you're on Twitter, let's connect. And if you have general questions about how GoDaddy can help with your small business, message us on Facebook.
Couldn't make it to the Small Business Festival? Get in on the live stream or join the conversation on Twitter.