Start a WordPress insurance blog to attract new clients
A few years ago, I had the chance to work with the CEO of a Fortune 500 insurance company on a book about CEOs and social media. It was interesting to discuss how large companies should communicate via social media. In most cases, communication had to be thoroughly thought-out ahead of time — it couldn't just be posted on an insurance blog on a whim.
Companies in regulated industries like insurance and pharmaceuticals, as well as other publicly traded companies, have certain topics they can't talk about in their marketing. And many of the communication rules that apply to insurance companies also apply to insurance agents, whether you're captive (employed by the agency) or independent.
As the CEO of a publicly traded insurance company, he had to be especially careful about his communications. Not only could he not talk about their products, but he couldn't even talk about the company's future without getting in trouble with the SEC.
In working with him, I learned how he and his corporation were able to avoid any regulatory headaches; they were also able to use social media marketing and content marketing to reach an audience better than any phonebook ads, radio ads or billboards ever could.
How? By building trust with the people in their communities. They had a number of agents who began sharing useful and valuable information on Facebook, Twitter and even through their insurance blogs.
And so for any insurance agent who's wondering how to reach customers without spending a lot of money on advertising, or how you can do it without talking about insurance and your various products, the answer is a simple one: Start a WordPress insurance blog.
Why WordPress?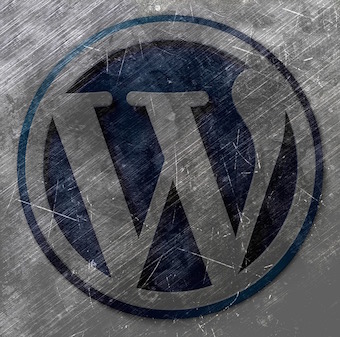 WordPress isn't the only option, but it has a lot of great benefits:
It's the most widely used content platform in the U.S.
That means help is easy to find, and it's fairly inexpensive. A custom website is prone to break, and you're almost forced to rehire the original designer to fix it. But if you need help with WordPress, you can find the help you need almost anywhere in the country.
It has broad functionality.
There are literally thousands of plugins to make it run properly. You don't need many, though — five or six are crucial, and another five are very helpful. They will help you with security, promotion, scheduling, spam reduction and even optimization.
It's very secure.
While no software is completely hacker-proof, if you do all the right things, you can greatly reduce the possibility of getting hacked. There are several plugins that can help you with this.
You can build your entire website with it.
WordPress is no longer just "blog software." You can actually build a proper website with a blog attached to it. Or you can even have an insurance blog with a few extra pages behind it. As an insurance agent, you'll probably want the former.
What should I write about on an insurance blog?
Never, ever write about insurance products. For one thing, it seems like advertising. For another, it's against the rules. But you can write about everything else on your insurance blog. Remember the Fortune 500 insurance company I previously mentioned? Its agents and marketing department write about things that insurance might affect — without ever discussing insurance products themselves.
Most of your customers probably have families so write about back-to-school topics in August. Share information on your community's various events. (One agent used to post the week's school lunch menus on his Facebook page.) Write about weddings in the spring, heading to college in the fall, driving cars in the winter and teenagers learning to drive.
Your customers own businesses and have jobs so write about small business financing, business networking, disaster preparedness and redundancies, family vacations and family budgeting tips.
They rent or own homes so write about house fire prevention, accident prevention, natural disaster preparedness, lawn maintenance and gardening tips.
The point is, your insurance blog is where you'll prove your value to them. This is where you'll show they can trust you. And this is where you'll demonstrate that you're the expert they need to turn to when they want to protect their families, their businesses and their homes.
Social media promotion
It's not enough to just post your articles on your WordPress insurance blog.
People will not come if you don't draw them a map.
And one great way to draw that map is through social media. Facebook is great for personal insurance agents, while LinkedIn is perfect for commercial insurance agents. Sure, an argument can be made for being on both, but only if you have extra time.
Your insurance blog topics above should also be shared on Facebook where your friends and neighbors are spending their time. That's their personal, relaxed time in which they're still thinking about their home, their kids, their family and going to work tomorrow. (Or LinkedIn, where your commercial clients are spending their time thinking about their business.)
How long should my posts be?
The general rule is at least 300 words, but no more than 700. However, that can vary. Some topics deserve more than that — this post is more than 1,000 words, because it's such a large topic.
But if I really wanted to educate you on starting a WordPress blog, I could write at least three more articles for each of these main categories.
How often should I do it?
At the very least, you want to publish a blog article at least once a week. However, twice a week is better. If you can do it every day, more power to you, although you'll probably need to hire someone to make that happen.
But you also want to make sure you understand your audience. Do they really want to hear from you every single day? Or would once or twice a week be enough? Start with once a week and see what kind of traffic you get.
Content done well
If you bombard your audience with inane messages, you'll be tantamount to a TV station that shows nothing but commercials — "Buy from me! Buy from me!" messages over and over.
Most people skip the commercials, right?
So, why would a constant stream of advertising blasts be any different?
Doing content marketing well means you need to talk about the things your potential clients care about. You need to become a trusted resource. You need to be a friend who sells insurance, not an insurance salesperson who's always pestering people.
If you can do this, people will trust you, they'll ask you questions, they'll ask for your help, they'll buy from you, and they'll refer their friends to you.
And if you do your insurance blog on WordPress, that's going to make it all the easier and more effective.
[advertisement id="18096″]
Image by: InvestmentTotal.com Flickr via Compfight cc