How to start a healthcare blog
This article was originally published on Dec. 19, 2016, and was updated on April 23, 2020.
Our current reality means that life will be different for pretty much every business. And this is especially true for healthcare professionals. If you have considered starting a healthcare blog, this is the perfect time to use this communication tool to help your practice and your patients.
One primary goal of starting a healthcare blog now is to advise patients and prospective patients on the critical information they need to know.
You can be that trusted source to differentiate rumors from actual medical facts.
Related: How to create a coronavirus FAQ page for your website
Disclaimer: The information provided in this blog post is for informational purposes only and should not be considered advice or endorsement from GoDaddy on any subject matter.
How to start a healthcare blog
In this guide, we'll show you how to start a successful healthcare blog, using the following elements: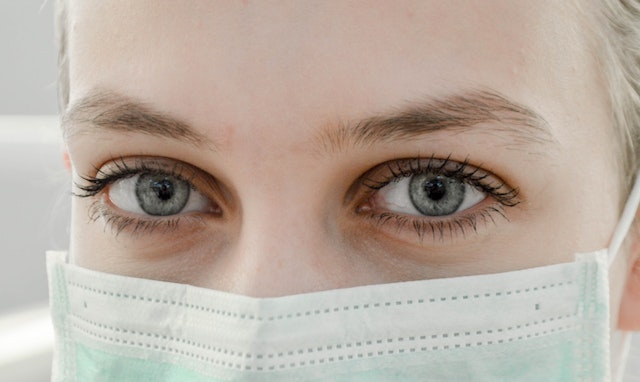 Keep up with current events
With this new virus, your patients will rely even more on you for accurate information they can trust.
You already have that doctor-patient relationship and can put your blog to work to provide authentic information, correct misinformation, and help to put to rest any fears they may have.
By virtue of your blog, you can reflect your genuine concern for your patients.
Your blog can introduce current and new patients to your staff, your mission and the heart of your organization. Include any changes in hours or operational procedures due to the pandemic.
Next, let's define the purpose of your blog.
What types of stories are you going to write? (Treatments, self-help, success stories.)
What do you want people to know about your brand? (Flexible, caring, available, specialties.)
Why should someone read your blog? (Accurate information, get tips, be healthier.)
The answers to these questions will guide you on the blog topics that fit your style and practice.
And remember, blogs don't have to be dissertations. Aim for 500 to 800 words for each blog post. That's just enough to offer valuable information and guidance.
Related: Add a blog to show your customers how your business is navigating COVID-19
Create healthcare content that speaks to your site visitors
Before you launch your blog, make a list of your patients' concerns.
You know what they are — you get asked about them all the time. Then create posts about those topics that cover the fact-based information your patients need to know.
Moving forward you want to create your editorial calendar and schedule time to write posts to publish on a regular schedule — whether that's once a week or every other week, at minimum. Just be consistent.
Your patients will likely then expect and look forward to your new posts.
Related: How to plan your company blog editorial calendar
Timeless ideas
Keep some tried-and-true evergreen approaches to blog content in your back pocket, including:
Q&As with your doctors
Information about new treatments
And be sure to think about ways a blog post could be tied into a current event/timely topic. For example, if you're a pediatrician and it's September, you could write a blog post about the best after-school snacks for kids.
Related: 5 things to include on your website to showcase your alternative healing therapies
Check out your competition
Be sure to check out how others in your field are managing their blog.
What do you like or not like about what they're doing?
Is there anything you think you could do better?
Are there gaps in important information that patients need?
Figure out how your healthcare organization will fill that void.
For example, if everybody is writing about how to wash hands due to COVID-19, do you really need to write about that, too? Maybe you can offer a different perspective or embed a fun video in your post to make your points.
Engage your team

Your staff can be the best brand ambassadors for your blog.
Each time you publish a new post, send out an email to your staff and ask them to share it on their personal LinkedIn, Twitter or Facebook. In addition, encourage your team to submit guest posts or give you topic ideas.
Pay attention to the elements of a great post
Here are some quick tips to help ensure that your posts get read:
Make sure you have a quality photo to go with the blog post. Choose a photo that specifically in alignment with and speaks to the topic of the post.
Write a headline that pulls the reader in. For clickable headlines, think about incorporating numbers (Top 10 Tips to…), "how-to's" or ask engaging questions.
Link to external sources to back up your information and data.
Subheads and bulleted lists help make blog posts easier to scan for readers.
Include a call-to-action (CTA) at the end of each blog post. (Download Our Report, Get Our eBook, Schedule Your Appointment.)
Related: How to write a great blog post
Look at analytics
Don't forget to keep track of how each blog post is performing. Are people commenting? Are they liking it?
What trends are you seeing? How much time do people spend reading your blog? Once you follow your analytics closely, you'll be able to better predict what people want to read about.
Related: How to use Google Analytics to increase website traffic
To wrap things up
Position your healthcare blog as that information source your current and new patients need to rely on.
Write about current events your patients need information on.
Determine your focus, personality and trust touchpoints.
Create your list of most asked questions and topics.
Get your entire team involved in getting the word out.
If you follow these guidelines, you'll find that you'll be better able to build trust and long-term relationships in the process.
This article includes content originally published on the GoDaddy blog by Jessica Levco.