Startup of note: Oclef technology connects music teachers and students
We're chatting with Julian Toha, CEO and co-founder of Oclef, to see how he's taking steps to realize his dream of using technology to connect music teachers and students. A resident of San Jose, Calif., Julian uses Flare — a GoDaddy app built to help entrepreneurs source feedback and bring their ideas to fruition. Check out the website and follow the startup on Facebook and Twitter to keep tabs on the growth of Oclef.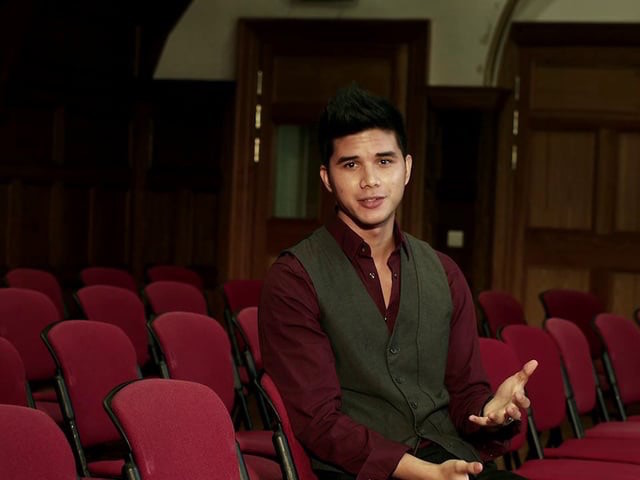 The beginning of Oclef
What inspired you to start your business? When?
In 2014, I was finishing up my fifth year touring as a concert pianist. I realized from all the teachers, students and parents I met on tour that there was a huge opportunity to help connect music education. I decided to step down from my growing career as a pianist to figure out how I could bring together an entire industry by using technology to make it simple and powerful.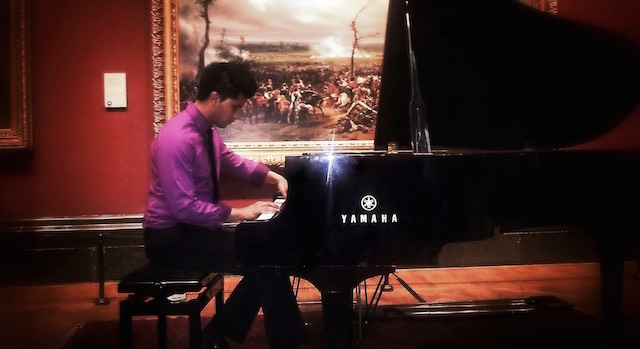 What first steps did you take to launch the business?
I researched everything I could about music education, shifts in technology and shifts in global economies. I found three major forces simultaneously in 2014:
Finance — Music education was growing steadily in the U.S. and growing rapidly in China.
Technology — Mobile was becoming the primary device to use the internet, and video was on track to become the primary form of media consumed.
Cultural — Parents wanted a way to improve their children's chances of succeeding, and they viewed technology as a tool. Music teachers were looking for technology to solve their problems, and students were already digital natives (many were mobile native, too).
After this, I moved to San Jose to start teaching music lessons privately.
What obstacles did you face as a startup, and how did you overcome them?
In the first two years, there were many challenges in the design of the software. I have a great co-founder, Phong Le, who's been with me along the journey. He knows so much about the parent perspective, as well as business development.
Finding a way to build an app from nothing into a simple and powerful tool took time.
In addition to acting as an alpha tester, I also sourced beta testers whenever possible to streamline the app. Plus, Flare helps me source feedback and ideas.
With the Flare community in mind, users can help us once we reach a product market fit for music educators and mentors. Then, we can expand the product to a variety of markets and most of those I know nothing about: life coaches, sales coaches, executive coaches, personal trainers, film and photographers, etc.
How did you identify your niche in the market?
I looked to solve my own problems as a music teacher.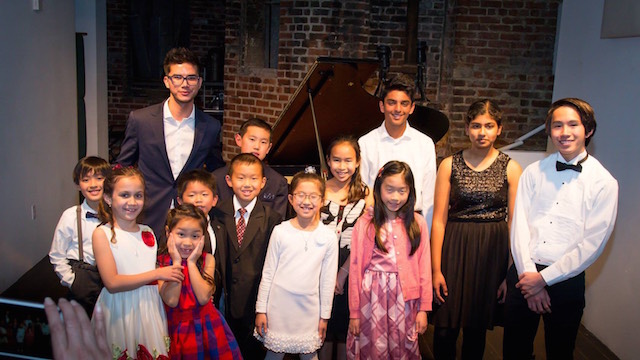 Tell us about your business model.
Oclef is currently offsetting revenue and focusing on developing our community. We plan on acquiring a majority of the market and currently are growing by about 80 teachers a week. Revenue stream can stem from direct sales to music schools or parents seeking a paid subscription for video storage of their children's music-education journey.

Goals and philosophy
What are the goals for your business?
Oclef is helping to improve the music education journey for teachers, students and parents. We believe Oclef is an essential tool to motivate students, empower teachers, and engage parents in the learning process.
For as long as I can remember, my goal in life has always been to help other people grow. It's my purpose. And whether I do that as a pianist, teacher, entrepreneur or one day as a father, that's what I want to do.
What's your guiding business philosophy?
I believe the most important thing is always perspective. Whether that's being empathetic toward your customer, being a visionary and seeing how needs can be met, or simply being positive toward the people you work with. Keeping the right perspective has helped guide me as I've developed.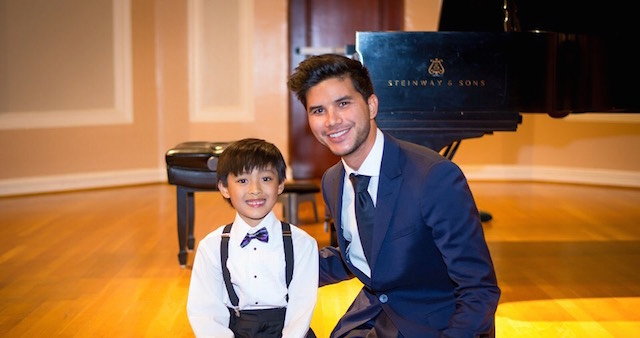 What three words epitomize success in your book?
Focus, Passion, Persistence.
What strengths do you bring to the table as an entrepreneur?
Coming from a career as a concert pianist where you're always expected to perform at the highest level, I feel that I'm focused, yet flexible. This works well in meetings, improvising when a problem arises, and countless other instances where I needed to think quickly and adapt.
Where do you see your business in five years? Ten years?
I really love Oclef and what we're doing. So I naturally think long-term about our development. In five years, I would love to see us powering thousands of schools around the world and making music an essential part of every child's development. In 10 years, I'd love to see Oclef shifting into other areas (language, sports, academics) that children experience.
Products and tools

What online tools do you use for your business?
I love GoDaddy! Their bold, entrepreneurial culture and focus on helping people achieve their dreams is exactly why I connect with, and promote, their products. In addition to GoDaddy's Flare app, which I use as motivation and an idea bank for feedback, I'm also using a handful of GoDaddy products:
Outside of GoDaddy, I use Hootsuite for managing my social media, Zendesk, MailChimp and Calendly to make my customers' experiences better, Bananatags and SumoMe for insight into my customers, and Trello for product development.
What difference have these tools made to your business?
The tools we use make processes easier and save time.
Advice and personal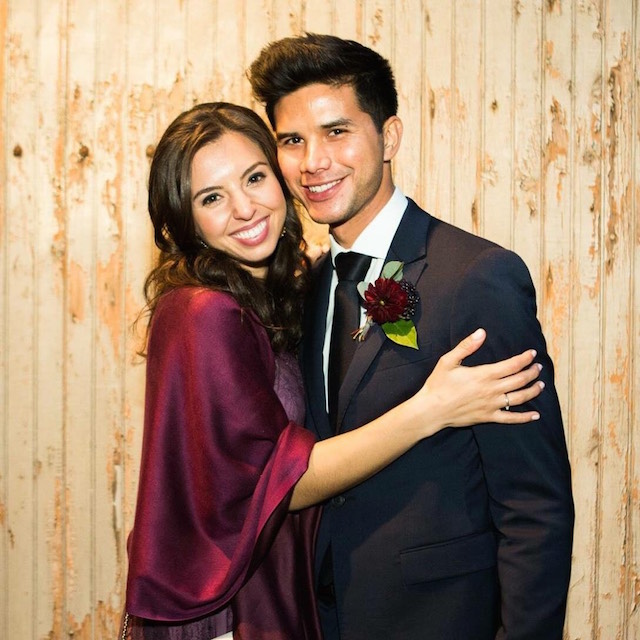 What's the most valuable lesson you've learned since starting your business?
If you're passionate enough about something, then chances are other people are, too. You just need to find a way to help those people, and you have a business.
What's your best advice for other entrepreneurs?
Find something that you love so much and build a business around that. Once you know what that is, start looking into how you can create value for others by solving a problem, offering an opportunity, or meeting an unmet need.
Was there a turning point in your life that led you to where you are today?
I feel that I am a "home-grown" entrepreneur who was born out of a music industry from the time I was a little kid. My passion for piano payed for my college, defined almost all of my friendships and network, and allowed me to tour the world as a concert pianist. Now, I'm just doing what I can to give back to an industry that raised me.
How do you balance the needs of your business with your personal life?
I look at work-life balance as more of a question of purpose.
When you work hard on something you love and have a passion, time spent is never wasted. I can't see myself spending my work time doing anything else.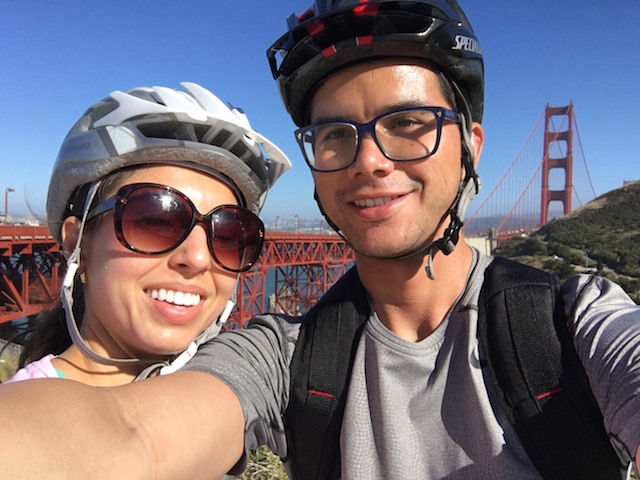 I fill my personal life and my business life with people I love and who inspire me to be greater. And in those relationships and interactions, as hard as it might be, I always try to be present and connected. I couldn't be more grateful for my family, friends and the people I work with. I wouldn't want to be on this journey without them by my side.
Thanks for taking the time to tell us about your startup, Julian, and best of luck as you bring Oclef to the masses!