The February Fox: Turning a passion for blogging into a business
Sarabeth McElhaney is the founder of The February Fox, a lifestyle blog that touches on motherhood, travel, design, style and more. As a former girl boss and editor for 14 local print magazines, Sarabeth rolled up her sleeves and turned her blog into a business.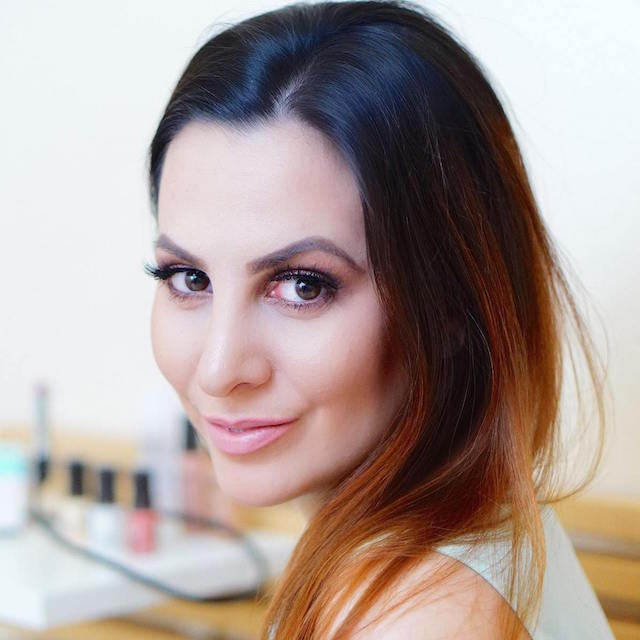 What inspired you to start The February Fox?
I was working in-office in San Diego as the editor of 14 hyper-local print magazines and shifted to working remotely once my son was born. For me, the transition from bustling office life to total isolation from other adults was more intense than caring for a tiny, brand new person.
I desired a place to let me be myself and not just a mommy, so I launched my blog in July 2015 to share my experiences, connect with other people, and carve out a little spot on the internet to grow a community that I was proud of.
I've been blogging on and off for about a decade, but never made an attempt to make a business out of it. This time was different.
What a great reason to start blogging! What first steps did you take to launch your business?
The first steps all took place somewhat simultaneously. I came up with a name (and made sure it was available both via GoDaddy and on social media), registered the domains with GoDaddy, set up WordPress hosting (also through GoDaddy), worked with my husband to design a logo, and started writing my first several articles. I did not make my site known to friends and family for the first month or so as I wanted to build a base before "going public."
Seems like you had a pretty good plan going it. Did you face any obstacles? How did you overcome them?
The initial concept of my site was not a personal blog at all. One of my favorite things to do for people I love is to find them the perfect gift. I wanted to share gift guides with my readers to spread some of my ideas, so I purchased the domain CreativeGifter.com and got to work.
A few weeks later, I realized that I detested writing each post — I was turning my passion into something that made me miserable.
It took a lot of internal coaxing, but I finally decided to make the jump and switch to a lifestyle blog where I had more freedom to talk about whatever my heart desired. Recreating the site design, logo and the Google indexing was a bummer, but I knew it was best done sooner than later. I haven't had a single regret about switching, and I don't think I will.
That's quite a transition. It seems like you went from a specific niche to something broader.
I didn't want to pigeonhole myself, so the lifestyle label keeps me wide open to new topics and ideas. As I said before, The February Fox was supposed to keep me in touch with myself, so I did not want to become strictly a mommy blogger. I'm still dabbling with new things every day. It's really fun to see how my audience reacts in addition to how I feel as I'm writing and photographing each post. My readers seem to be most drawn to our family travel posts at the moment, so I'm on a mission to keep delivering the goods!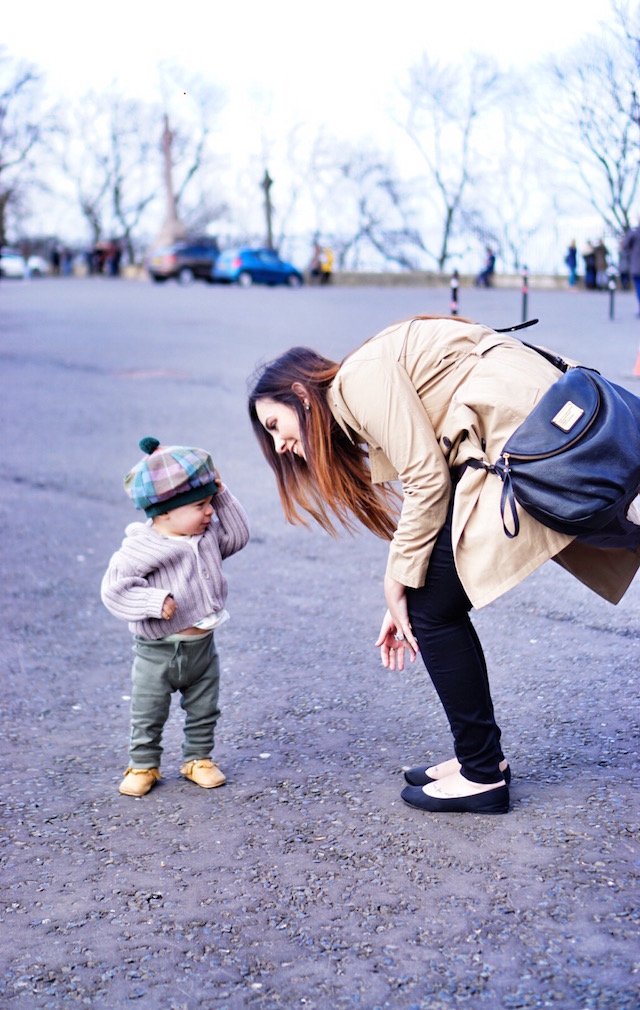 Awesome! You've managed to create a business out of something you love. Can you tell us about your business model?
I try to balance organic, non-revenue editorial articles with sponsored content while keeping a consistent style of writing.
Goals and philosophy
What are your goals for The February Fox? Where do you see your business in five years? Ten years?
Bloggers everywhere deserve a pat on the back for perseverance and work ethic — this business is no joke! Seeing my business grow from the ground up has been unbelievably rewarding. Moving forward, I'd like to continue to achieve the dynamic I've established, which allows me to write and share my life and experiences without compromise. The fact that readers appreciate it makes the work even more rewarding.
In five years, I hope that I've seen great growth in readership. Right now, I'm putting a great deal of time into networking and promoting, and I'd love to be able to transfer my effort from there solely into content creation.
As for 10 years, my husband has a blog of his own (Tynology.com) and we've talked about merging forces. We have already purchased the domains from GoDaddy, but still need to iron out the details of our top-secret project.
Do you have a guiding business philosophy?
There's an anonymous quote I love that says, "Work until you no longer have to introduce yourself." In the beginning, it's easy to feel like a nobody, but the more you network and get your writing out there for people to see, the easier it gets. I've already seen great results!
That's a great quote. What three words epitomize success in your book?
Always have fun. If you're not loving what you're doing, it's impossible to truly be successful.
A lot of entrepreneurs often forget about the importance of fun. Aside from remembering to love what you do, what other strengths do you bring to the table?
The management experience I carry has really helped me to understand what makes a business successful. Aside from that, my work ethic is rock solid. I like doing things right the first time, and as soon as I see a glimmer of positive results, it catapults me further into more motivation.
Products and tools
What online tools do you use to manage The February Fox?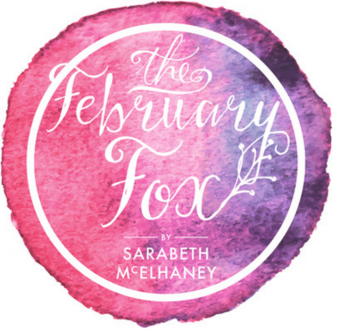 GoDaddy's Managed WordPress Hosting. GoDaddy's Managed WordPress Hosting provided a quick and easy solution to get my site up instantly. Its built-in tools keep my WordPress installation clean and protect against intrusions and spam.
Google Analytics. I use Google Analytics to track day-to-day traffic and how people are finding my site.
IOU. IOU is a simple tool for keeping track of where money is due, both in paying my own bills and invoicing others. The blogging world is all over the board with payments, and it's easy to lose sight of money that comes in 90 days after a job is done. This is the perfect solution.
What difference have these tools made for your business?
All three of these tools have streamlined my day-to-day work, not having to deal with my site going down, knowing my daily/weekly/monthly statistics at a click of a button, and laying out the pipeline for outstanding incoming payments.
Advice
What's the most valuable lesson you've learned since starting your business?
Remember that other people's successes are not your failures. Please don't be afraid of making friends and wanting those friends to do well! I encourage everyone to realize that this is not a "I have more followers than I follow" game. This is networking at its best, but with a major sprinkle of friendship. It's much better to be flanked with a team of successful people instead of trying to be a one-man army.
Definitely an important lesson to learn. Do you have any other pieces of advice for entrepreneurs or bloggers?
I'm frequently approached by both women and men who are thinking of starting their own blog. More often than not, they are absolutely positive about a very narrow topic that they'd like to focus on. If you are 100-percent positive that your calling is to blog about the otter population in Birmingham, Ala., then all the power to you. But I do highly suggest you take a step back and think about expanding your playing field. You'll have a much better chance at connecting to readers of all walks of life if you blog about a variety of subjects.
Final thoughts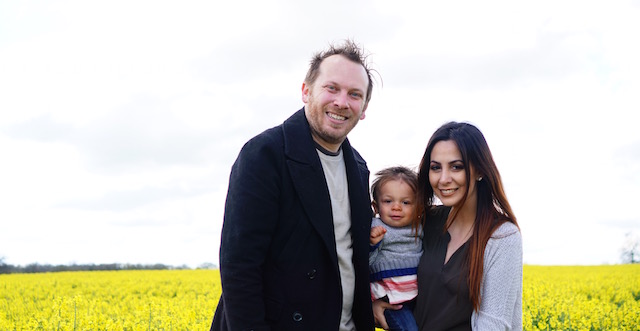 How do you unwind?
It may sound a bit backward, but I unwind by getting things done. I feel so relaxed seeing items get crossed off my to-do list. Once I'm completely finished, I like to travel with my family whether locally or internationally. Our next trip takes us to Germany, Czech Republic and Denmark!
I totally understand the joy of crossing items off to-do lists! Was there a turning point in your life that led you to where you are today?
In 2011, I packed all of my belongings and my two cats into my tiny sedan and drove from Buffalo, N.Y. to San Diego, Calif. Once there, I did some freelance writing, worked for the magazines, and eventually turned my hobby of blogging into my new career. The leap of faith it took to move across the country and get married prepared me well for the risk it took to leave my career, along with other major decisions that have helped in the success of my own business.
How do you balance the needs of your business with your personal life?
My business and personal life are blended together — my camera is always on me, and my mind races with mental note-taking when I see something I'd like to discuss with my readers. Because there's no real separation, I made a rule for myself: never blog about anything that doesn't make me happy. This guideline ensures that my life is not dictated by my blog, no matter how important it is to me.
A big thank you to Sarabeth for taking the time to answer our questions. You can check out her blog at TheFebruaryFox.com and follow her on Instagram, Facebook, Twitter and Pinterest.