Thinking about getting into organic produce delivery? Follow these 3 steps to prove it'll work first
If you're considering starting your own organic produce delivery business, or any business in general, you first need to determine if there's demand for it. While it's easy to see that organic food is becoming more popular every year, what do the numbers say?
Organic food sales have been rising year over year for the past decade. According to the Organic Trade Association, the U.S. had $43.3 billion in organic sales in 2015 — that's an 11-percent increase over the previous year's sales.
Organic fruits and vegetables were the largest of all the major organic food categories. Produce raked in a total of $14.4 billion that year. The massive demand for organic produce is clear to see.
With the likelihood that organic sales will continue to rise in the future, starting an organic produce delivery business sounds like it could work.
3 steps to deciding if this business is viable
Lay the groundwork.

Plan out your organic produce delivery business.

Build an MVP website.
Read on for step-by-step instructions on proving whether an organic produce delivery business can work.
1. Lay the groundwork
When starting a new business, it's a good idea to scope out your potential competitors. You'll want to analyze which things they do well and decide what aspects you can replicate in your own business. It's also an opportunity to see if there is already an oversupply of organic produce delivery companies in your area, which could impact the success of your own business.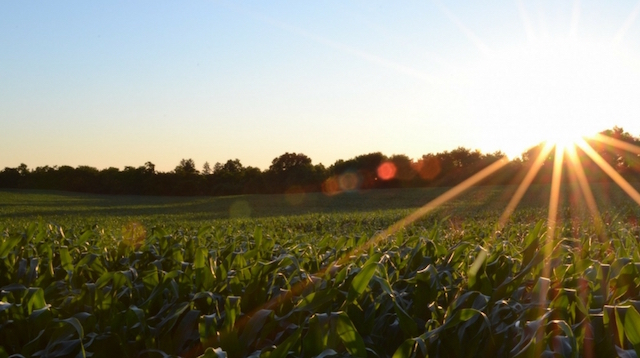 A few examples of organic produce delivery services include:
Plan B Organic Farms. Plan B is a 30-acre certified organic farm that grows vegetables, fruits, greens and herbs. They offer customizable boxes of organic produce that can be delivered or picked up depending on your location. While they own a farm themselves, they also source certified organic foods from other farmers to offer a wider variety to their customers.
Mama Earth Organics. Mama Earth Organics offers weekly baskets delivered with a mixture of fruits and vegetables. Baskets are customizable to your taste and can be scheduled for delivery based on your availability — in case you need to skip a week.
Local grocery stores. Your local grocer might deliver as well and they often stock some organic products. Search for local grocery delivery services on Google.
2. Plan out your organic produce delivery business
There are many factors to take into consideration when you start building a business for organic produce delivery.
How will you source the produce?
If you don't run a certified organic farm, you will need to build relationships with local farmers who can supply your produce at a competitive rate. Both quality and quantity will be very important. The success of your business relies on a quality product that arrives fresh. If your business is successful, can those suppliers increase production to provide you with enough produce?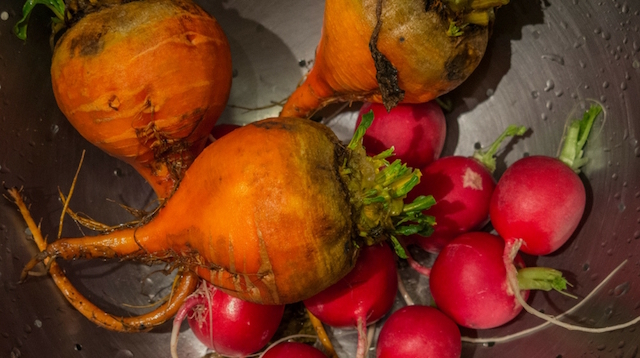 Where will the produce be stored?
One of the biggest challenges in this line of business is produce storage. Where will you keep it before it gets delivered to your customers? You will likely need to rent a warehouse with refrigeration in order to store and pack your product. This can end up being a huge investment for you.
How will you deliver?
While some businesses only offer pickup, organic produce delivery will open up your business to more customers. Figuring out the most efficient way to make deliveries each week will become difficult. As you add more customers, the delivery routes increase in length and complexity. Each week, you will need to plan out the best route to save your drivers time and gas money.
How often should you deliver?
Most companies offer delivery weekly since most people plan out their grocery shopping and meals on a weekly basis. How often and on what day(s), you should offer delivery is a big decision. Delivering your produce on Monday sounds like a great idea for the customer because they'll have their fresh organic produce ready for the week ahead. However, this means that you and your staff will be working on weekends to ensure that the produce boxes are packed properly and ready to be shipped out early Monday morning.
3. Build an MVP website
Once you have figured out the nitty gritty details, it's time to build a Minimum Viable Product (MVP) website. Building a simple website will validate your business idea before you spend too much time and money on it.
[advertisement id="25749″]
Set up a landing page with your basic information, an overview of how your organic produce delivery service works, and your pricing structure. Use a simple recurring payment processor such as Stripe to take subscription payments. If you're using WordPress for your website, WP Simple Pay Pro is a plugin you can use to set up subscription payment forms on your website in minutes.
Begin pre-selling subscriptions to your new organic produce delivery business. One of the best ways to get the word out, is by posting your offerings on popular social networks like Facebook. If there's enough demand, then it's time to rent your warehouse, source your produce, and begin deliveries.
Your website can grow as your business grows. Developing a more in-depth website with special produce selection, scheduled delivery times and a user account page can all be done at a later time. You might want to hire a professional web developer — look here for tips.
A great time to be organic
Not only is the organic food business constantly growing, but so is home grocery delivery. Building a business that incorporates both can be a perfect pairing if done correctly. It's important to validate any idea before spending too much time and money on it. Creating your MVP website will allow you to test the demand in your area for organic produce delivery before investing further.