Tips for pricing products for global shipping
Here are a few answers to questions from fans and readers that will help you price a product affordably for global shipping, research market demand, and examine where your competitive advantage lies in the global marketplace.
3 tips for pricing products for global shipping
Q: What percentage of an item's price should be earmarked for shipping costs? Should shipping be baked into the price or shown as a separate charge?
A: It depends on the product classification (referred to as Harmonized Tariff Code or Schedule B number), weight, size of package and destination of the country. Review this article for helpful hints.
As for including shipping into the cost, again it depends. If you know for certain there's a flat rate to ship your product anywhere in the world, it can't hurt to build the transport costs into your selling price. But if that same product's transportation rate fluctuates based on its classification, size, weight, dimension and country of destination, I'd recommend you detail the charges and be as transparent as possible with your customer.
Q: Why is global shipping so costly? Aren't most things sent on airplanes as cargo?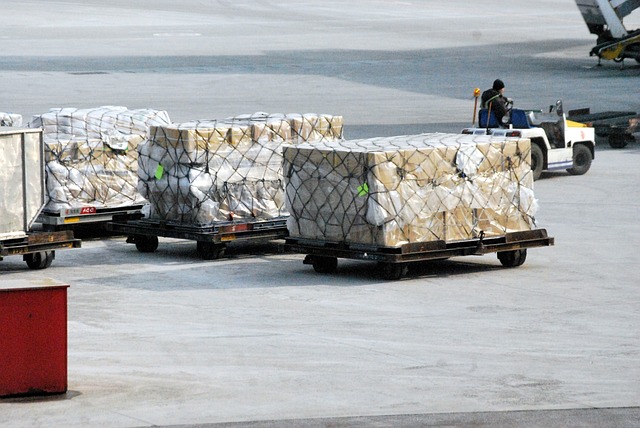 A: Because there is a lot of handling involved to transport a product from Chicago to Dublin, Ireland, for example. There's the pickup at the factory door in Chicago, handling charges, insurance if needed, movement to a terminal for further loading onto a vessel at port of exit or onto an airplane, arrival at the port of entry (in this case, Dublin), clearance at the port of entry, taxes, if any, and movement from Dublin to the customer's door.
Note: I didn't even mention preparation of documents and collecting payment.
As a seller, you can set up your transaction online so that the international buyer pays all costs associated with the shipment at checkout, and will see no unexpected charges after that point. Or you can build it into your selling price (risky).
Some eCommerce companies add the transportation into the selling price for a customer on a local basis because they can exercise more control over local costs, but this becomes difficult, as noted above, on international shipments due to destination country regulations and varying transport fees.
As for shipping by air, if it is a single product destined for overseas, yes, it will most likely be shipped via air provided it is not the weight of King Kong. If, however, the product is sold in volume (e.g., large quantities), it is likely to be transported via ocean.
Q: Do you think major shippers would consider offering a "nonprofit" or artisanal rate to encourage more trade between artisans and consumers?
A: The way of the future is selling via eCommerce. Whether you are selling artisanal products or operating a nonprofit enterprise, to remain competitive you must price your product affordably and not try to:
Take too much profit on your product offerings.
Take any profit on the transportation portion of selling your product overseas.
My point? You'd be surprised at how many people try to add an additional 5 to 10 percent onto the actual price to ship a product. They do this to cover their costs and then some! In some instances, this can limit your sales growth and at worst can cause serious problems for your cash flow. Don't be greedy! And that goes for shipping companies and sellers, too.
The only way to remain competitive globally is to price your product affordably, research market demand, and examine where your competitive advantages lies.
My final thoughts on global shipping: Ship direct when possible. Instead of using eBay, Etsy or Café Press, for example, set up your own eCommerce platform. That way, you can track and adjust your profits and costs accordingly so more customers buy and keep coming back.
Editor's note: GoDaddy Online Store makes it easy to ship your products around the world with international shipping options. You can choose free shipping, flat rate shipping or weight-based shipping.
Image by: thebarrowboy via Visualhunt.com / CC BY