Using retail domains to attract online shoppers
Running a retail business is tough. Not only do you have to be concerned with whether or not your merchandise attracts local customers, you also have to keep an eye out for other local retail companies in order to stay competitive. It's easy to get bogged down in the day-to-day of surviving as a local retailer. But how much consideration have you given your online retail space lately? And could there be benefits to using one of the newer retail domains?
Expanding your local business into the eCommerce realm has plenty of benefits.
It eases the pressure of having to appeal to your local market, since you can sell your wares to a worldwide audience instead. It can help solidify your local customer base, as well, since having an online presence is pretty much an expectation these days. It's likely that you have at least an informational site up for your business, but if you're not selling your products online, you might want to consider it.
A growing number of consumers prefer to do their business online, so adding your products to the eCommerce arena can grow your customer base immensely.
These points might not be new information for you, but something you might not have thought of is the domain that you choose to use for your online storefront.
Why not just go with a .com domain?
If you really want a .com domain and you can find one that suits your business, go for it. In the realm of online retail, .com domains have reigned supreme. Representing commercial entities, it's what comes to mind immediately when people think of domains and eCommerce. However, after dominating the web for more than 30 years, it can be pretty difficult nowadays to find a .com domain that fits your business, and securing a short and memorable .com domain name can be costly.
Many of the shorter, memorable domains tend to be premium domains, and that'll cost a fair amount more than a new, unregistered domain. But if a .com domain is important to you, that's completely your decision.
Related: How much does a domain name cost?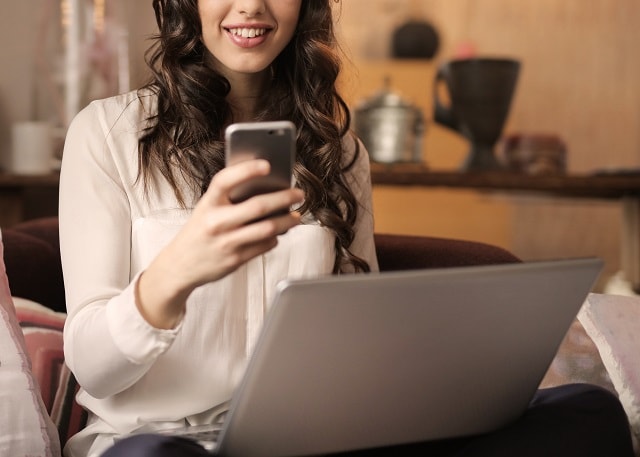 With the newly burgeoning realm of other domain extensions, though, internet users are starting to recognize that .com domains, as great as they can be, aren't the only game in town.
With other domain options, including retail domains, now available, you might be able to find a unique and representative web address that works a lot better for your business. There are plenty of options, so let's take a look at some of the potential offerings for your own retail business.
General eCommerce domain extensions, like .shop, .store or .shopping
Retail domain extensions like .shop and .store are a great way to quickly define your business's eCommerce space, especially if you have an existing website using a different extension. Because these domains are much newer, you have more options to really establish your company's retail space online, as well as clearly signal what your business is all about, all with a meaningful retail-based domain extension.
Newer domain extensions give you the opportunity to shape your branding to your needs, and that's a powerful tool to have available in the online marketplace.
Related: Domain names for eCommerce — Get in line for .shop and .store 
Specialty retail domains, such as .toys, .jewelry or .furniture
If your retail business has a super-focused specialty, there are specialty retail domains for those businesses, too. If you're running a toy shop, for example, .toys would quickly convey that to potential customers. Where .shop domains might have a wider appeal, you might prefer keeping your online retail offering more focused, and specialty retail domains do just that.
Related: How to use a .boutique domain to showcase your retail store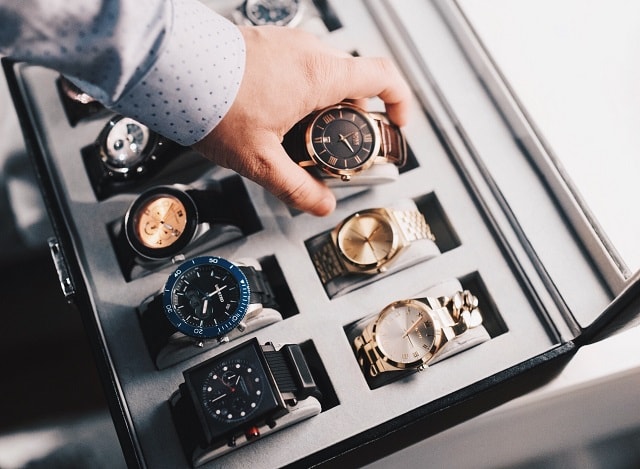 Showcase sales with .coupons, .deals or .discount
If your business regularly runs promotions or offers for your merchandise, the .coupons, .deals and .discount domain extensions are the perfect way to showcase those sales. They also give your bargain-hunting customers a convenient way to see what offers you're currently running.
Related: What every business should know about creating discounts 
Regional and geographic domains, like .london, .paris or .tokyo
While eCommerce is worldwide, you might want the option to market some of your products to very specific markets. Not all regions are currently available, but it's another option available for your business, just in case you'd like to take a more focused approach. These extensions are only a small portion of the extensions available, and the list is growing quickly.
Related: .LONDON: What the new domain means for UK businesses
Your retail business might not have started with eCommerce in mind, but the growing catalog of new retail domains are making the process for more traditional businesses to get their products online and noticed much more intuitive. Using a retail-focused domain name is a strategic way to quickly draw attention to your online presence in a targeted, meaningful way.