Want a better business? Build a better you.
I love expanding my knowledge and learning new things. Whether I'm watching a documentary or reading a book, it's cool knowing that I'm feeding my brain rich information. But I wasn't always like this. I was stubborn and thought I knew it all — a trait I had to overcome to move forward, especially if I wanted my new business endeavor to succeed.
A fellow entrepreneur, mentor and good friend, Micah Folsom, was the person who changed my perspective on barreling through hardships when she introduced me to personal development – a practice that when embraced, can change your outlook, talents, awareness and quality of life.
"Investing time in personal development will bridge the gap between where you are and where you want to be. If you have big goals you want to accomplish, you don't necessarily need to do more, you need to become more. That's why personal growth is so essential." ~ Micah Folsom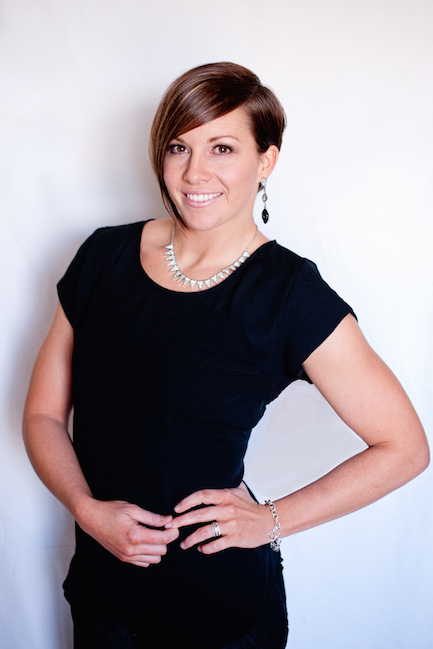 Make an investment in you
Personal development is the pursuit of personal growth. Whether you accomplish that growth by reading books, attending seminars, participating in workshops, listening to podcasts, or working with a life coach, personal development is a process and investment in YOU.
No matter what you do for a living or where you are in life, personal development is a tool that can transform your journey. It can help you go places you've deemed impossible, and give you the tools to turn your weaknesses into strengths.
Before we get too ahead of ourselves, it's important to know and understand that personal development isn't a one-and-done box you can check. It's an extended (often lifelong) process that takes time and serious consideration. In a way it's like a never-ending goal with an ultimate objective to maximize your potential.
Part of your daily routine
Just before I was introduced to my first personal development book, The Compound Effect, my success had plateaued, I was getting burnt out, and I doubted myself a lot. That's when I leaned on Micah. She saw tremendous success in such a short period of time and attributed much of it to her 10- to 15-minute daily dedication to personal development.
"When I start the day off with my personal development, it gets my mindset in a positive state so I can put my best foot forward in everything I do that day. It doesn't just impact my business – it helps me be a better person in general," Micah says. "You'll see trials and hardships differently and failure as a stepping-stone to success rather than a reason to quit. Personal development is a non-negotiable if you want to live your best life."
Turn obstacles into stepping stones
Like many people who start businesses with big dreams, I've let my limitations and weaknesses hold me back. I didn't think of the ways I could get past them, but focused instead on how they stood in my way. I was trapped in that negative mindset that Micah mentioned, and it seemed impossible to escape — until I learned to embrace and celebrate my failures.
You heard me. I CELEBRATE my failures. Because each one means I'm another step closer to succeeding. It's proven that the most successful people have taken the greatest risks and triumphed over some pretty massive setbacks. So in my book (literally, all the books I've read recently preach this), failure is a part of the process, and one that shouldn't be feared.
Give it a try
There are people who will tell you personal development is a bunch of mumbo jumbo, and others (like me) who are convinced that it's a business must-do. You be the judge. Just start by setting aside 15 minutes of your busy day to focus on building a better you — read a chapter of a book that inspires you, take a walk, write some haiku. In less time than you expect, I wager you'll start seeing positive results. It's only been a few months since I started focusing hard on personal development and already I feel more balanced, confident and happier. And that's the kind of foundation that can support all the change and growth life throws my way!
What are your favorite ways to nourish your mind, body and spirit? Please share in the Comments!
Image by: Let Ideas Compete via Compfight cc