What to expect for SEO in 2018
The GoDaddy product information in this article is outdated and currently under review for accuracy. For the latest up-to-date product information please visit godaddy.com
This article was updated on Nov. 16, 2017.
2017 brought a lot of changes to the SEO landscape as Google's machine learning and artificial intelligence really kicked it into high gear. The new state of Google is focused on high-quality content, faster answers and simplifying the search process for the user. SEO in 2018 is all about user experience on your site — whether it's how fast your site loads, that it works well on mobile devices, or the content you create is highly valuable to your users.
In 2018, expect real estate on Google searches to shrink for conventional website-centered search results as Google strives to create a better user experience and increased competition for what ranks that remain.
Mobile-first is coming
For the last year, Google has been teasing a mobile-first index that is expected to come in early 2018. Instead of ranking websites based on the desktop version, Google will soon be using the mobile version of websites for ranking. What this means for website owners is it's time to renew focus on your mobile experience of your website to make sure you're ready for the upcoming changes.
Google is getting ready to change the face of search with a
mobile-first index
that will transform search results overnight.
Website owners can check their website's mobile-friendliness using Google's free tool, but should be aware that mobile-friendliness is page specific and each page on their website might get different results from the test.
Beyond making sure your site meets Google's requirements, thinking about the mobile experience your site gives visitors versus your competitors can help you identify ways to improve your site going forward.
Try implementing the following to improve your mobile-readiness:
Focus on reducing your load times by simplifying code and removing unnecessary code
Add Accelerated Mobile Pages to your site for increased speed
Make sure your mobile user experience is engaging and easy to use
Get rid of popups on your website and identify new ways to capture emails on smaller screens.
Besides improving your website on smaller screens, smart website owners should anticipate a deepening focus on mobile features on Google, like click-to-call features and new search engine result layouts specifically to make search results more accessible for smaller screens.
Increased competition for search rankings
Google has been making moves toward reducing the amount of time it takes a searcher to get what they need through new search features. Shown at the top of search results, Featured Snippets, Quick Answers and other new search engine page features have started to reduce the available real estate for websites to rank. While in the past there were consistently 10 results on the first page of search results, 2017 saw a reduction in available spots for websites.
What this means is that you're going to be competing with more websites for fewer top spots, and you need to consider how you can secure search engine result features to get as much traffic as you can.
This means SEO in 2018 and content marketers will need to get even more creative with keyword research and look to other sources for keyword information to help them target the right keywords in their content and website optimization. Try the following:
Identify other search features on result pages for keywords you want to target
Develop a plan to target those other search features
Consider using video, audio and other multimedia to complement existing content
Website owners who want to create highly targeted SEO content should consider investing in SEO tools to help them in 2018 as the need to identity search result features increases.
Quality over quantity for content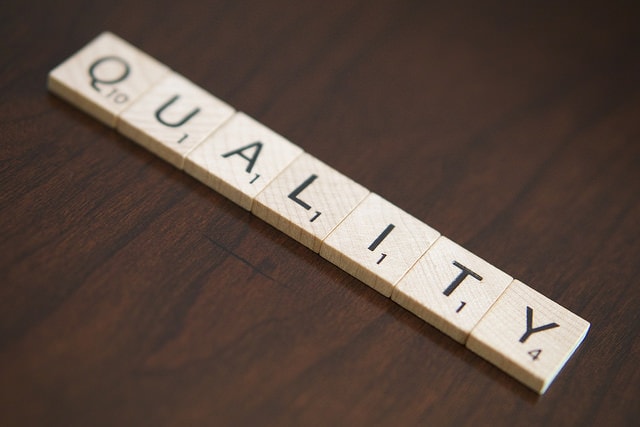 Google made significant changes to their algorithm in 2017, including the Fred algorithm update, that focus on getting rid of low-quality websites in search results. Most sites that used techniques to generate more ad revenue at the sacrifice of content and user experience saw a dramatic decrease in traffic in early 2017.
High-quality content has only become even more since early 2017 and will continue to be the focus of 2018.
Reviewing past content and culling low-quality content from your website can give your site a boost, as well as revising old content that needs to be updated. But what's more is in 2018, you need to focus on creating content that is highly engaging and highly useful for your target audience. Without great content, you'll see traffic decline from search engines in the coming year.
High-quality content centers on providing value for visitors, rather than trying to manipulate users into visiting or content that doesn't help answer their questions. While there isn't a particular word count for high-quality content, most SEO pros recommend longer, more extensive posts that are an authoritative resource for visitors.
The importance of SSL in 2018
If you haven't added an SSL certificate that encrypts your website information transferred between the user and the website yet, 2018 is the time to implement one. Google's Chrome and Mozilla's FireFox, among others, released updates in 2017 to alert users of unsecure websites.
If you haven't resolved security issues yet, you're quickly falling behind the curve.
Although SSL certificates do have a minimal impact on rankings, there is an indirect effect most website owners are likely unaware of that's much more important — engagement information can have an impact on your website's SEO.
If your users steer clear of your website because of insecure web pages after landing on them from search results, you might see a decrease in your search engine rankings. Plan to install an SSL certificate as soon as possible.
How to handle SEO in 2018
With predicted changes coming to SEO in 2018 to focus on mobile-first traffic and quality content, website owners should focus on a few things:
Making sure their website is impeccable for mobile users of any screen size.
Remove distracting pop-ups for mobile users.
Focus on a diversified SEO strategy that goes beyond traditional search rankings.
Turn their website into an essential hub of information and answers.
Installing security features on their website.
To kick 2018 off to a good start, website owners should consider taking stock of their website to get a good picture of their current SEO and what they can do in 2018 to make it even better.
Image by: dolbinator1000 via VisualHunt / CC BY