The best relationships are always a two-way street, and those are the ones that offer the most fruitful experiences. As such, finding ways to create and maintain these relationships should be a major part of your business philosophy. With that in mind, it's important to consider giving back to the WordPress community and the platform itself.
You're no doubt spending a lot of your time under its hood already. Taking that extra step can bring both professional and personal benefits.
In this post, we'll take a look at the concept of giving back, and how WordPress approaches it. Then we'll dive into four ways you can start to offer your five percent back to the WordPress community. Let's get started!
Why "Giving Back" is important to the WordPress community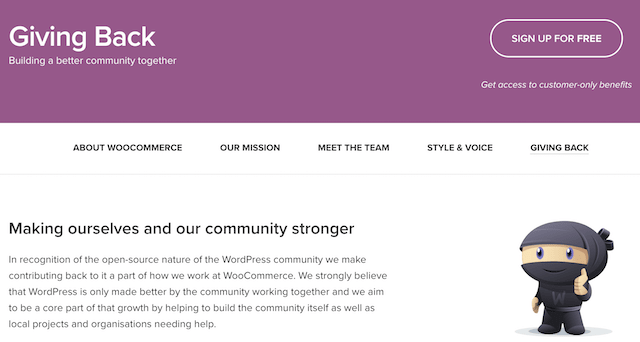 Let's start at the very beginning: "Giving back" is a way of repaying the community that has provided you with a way to make a living – and it's especially important with WordPress. In 2014, Matt Mullenweg posted on his personal blog about dedicating five percent of your working time to propelling WordPress forward through whatever means feels right to you.
A number of companies took up the challenge, including WooCommerce, Delicious Brains, and ManageWP.
However, this concept is not just for large WordPress companies – it's also valuable for WordPress users and developers of all stripes, because:
You get to assist in the forward propulsion of WordPress itself, and contribute to its direction and the effort of keeping it running.
It enables you to expand your own profile, authority, and standing within the WordPress community.
You can build contacts within the WordPress community, which opens up new doors when it comes to work or opportunities.
Finally, you get the simple satisfaction of helping others.
With all this in mind, your next step will be to consider how you can contribute. Fortunately, there are plenty of opportunities for doing so.
4 ways to give back to the WordPress community
Of course, there are more than four ways to contribute to WordPress's growth. However, these are great places to start, and could be all you need to fulfil your five-percent quota.
1. Contribute to WordPress's core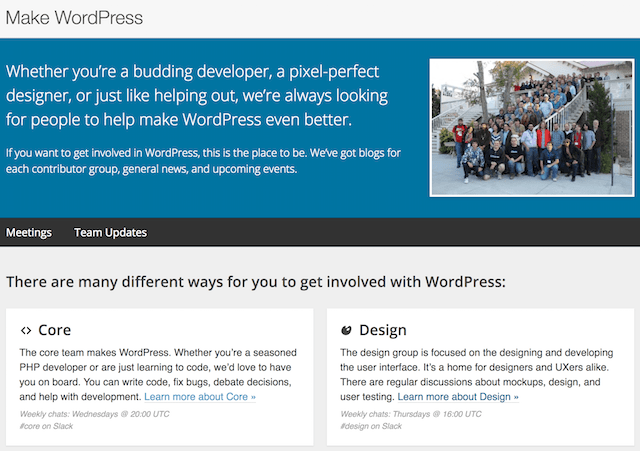 The simplest way for a developer to contribute is by helping develop the core WordPress platform. While you're surely already familiar with WordPress's open-source nature and what that means, it's worth noting that being proactive to help fix bugs and suggest features furthers both your personal and professional development.
The best way to begin is by studying the Core Contributor Handbook found at the Make WordPress microsite. Once you've come to grips with what's required, participating in the discussions on the official Slack channel will give you direct insight into what's currently pertinent for other core contributors.
2. Adopt an abandoned theme or plugin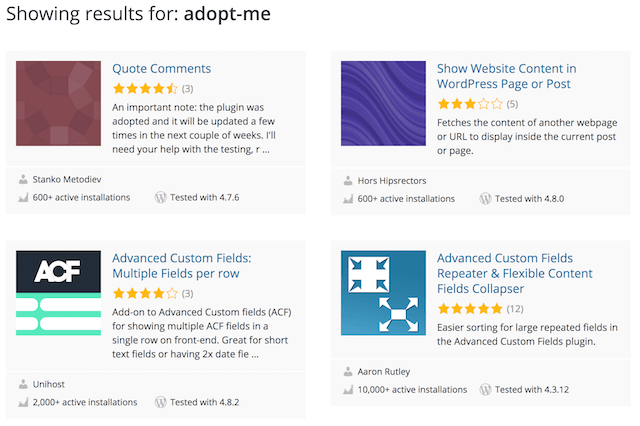 Themes and plugins are inherent to WordPress, and there are thousands of free solutions to choose from. However, this also means that as some options fall out of favor, they're abandoned by their developers.
You might feel that developing an unpopular solution has no real benefit, but restoring a theme or plugin to its former glory provides both extra choice and more value to the WordPress community in general.
To find themes and plugins to adopt, first carry out a search for the adopt-me tag within the respective directory.
Once you've chosen a suitable solution, you'll want to try and make contact with the developer. If you get no response, you'll need to fork and edit the code, and then contact the relevant WordPress team via Make WordPress. If they approve your changes, they'll attempt contact on your behalf.
3. Answer user questions on the WordPress forums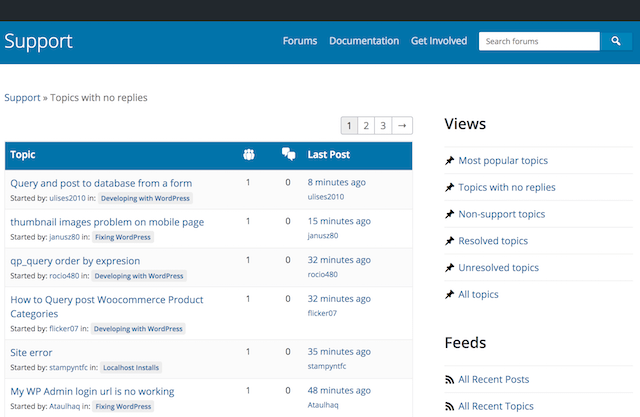 Next up is a way to give back with a very low barrier to entry. Answering forum questions is arguably the most helpful thing you can do for WordPress users, especially beginners, and by doing this you're making a clear effort to enhance the knowledge of the whole WordPress community.
Where to get started?
Although practically any WordPress-related websites or blogs will have a comments section for you to dip into, the best place to start is at WordPress.org itself. There are dedicated support forums for every theme and plugin, and it's recommended you view any of the unresolved topics, alongside those with no replies.
4. Offer your knowledge by running a blog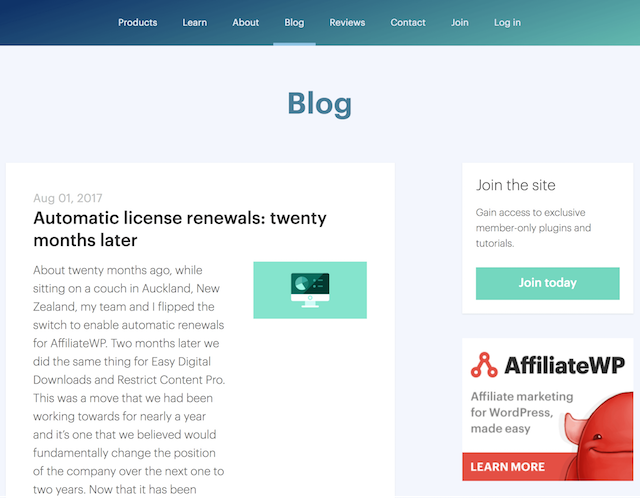 Our final method for giving back is one that's suitable for many niches, not just WordPress. Starting a blog to showcase your expertise is nothing new, and the great thing is that it's not only completely under your control, it can also bolster your own authority.
While creating a blog is too complex a process to explain in any great detail here, the GoDaddy Garage has covered the general steps for complete beginners in the past. If you're a little more experienced with blogging and would like some pointers, you'll want to seek out resources, such as Goins, Writer, from experts on the subject of authority blogging.
Conclusion
It's important for all users to give something back to the platform that powers their websites and businesses, but it's even more vital for web professionals. While there are myriad personal gains to be had, it's also crucial for supporting the growth of the platform.
This article looked at the concept of giving back 5 percent of your time to the WordPress community. Let's quickly recap the four main ways to do this:
Contribute to WordPress's core.
Adopt an abandoned theme or plugin.
Answer user questions on the WordPress forums.
Offer your knowledge through a blog.
Ready to start connecting? Learn from other GoDaddy customers in the community.