Nashville has long been the epicenter of music and culture, from country to bluegrass to rock n' roll. Creativity is deeply ingrained into the heart and soul of Music City, so it's easy to see how this innovative spirit manifests in its entrepreneurs. And, in GoDaddy's newest video series, we'll be introducing you to business owners that typify this creative movement, our Icons of Nashville.
GoDaddy believes in the economic might of small business owners and our Icons of Nashville series will feature some of the business owners that exemplify the entrepreneurial energy of the Music City. So join us as we meet three exceptional entrepreneurs that are making waves in Nashville.
Julie Knotts Art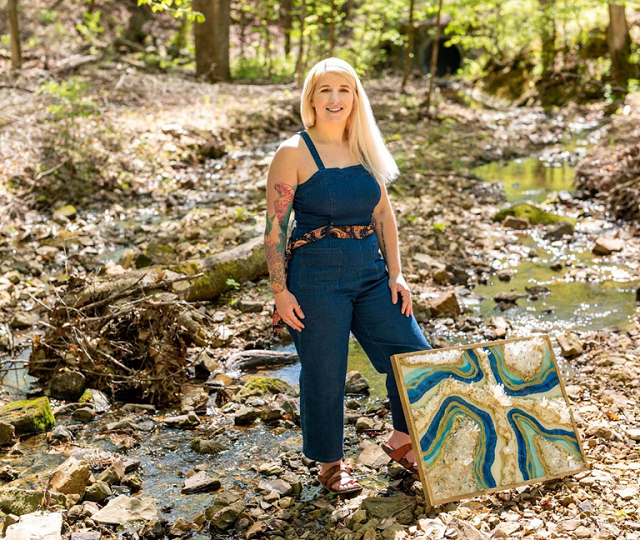 Julie Knotts is a full-time environmental specialist and a part-time resin artist. In 2017, while looking for something creative to do, Julie started creating geodes with acrylic paint. A few months later, she discovered resin and found her calling. She started practicing and creating niche pieces of art that were truly one-of-a-kind.
And that's when her art business organically took off.
Julie went to college for environmental studies and began combining her love of art and love of the environment, by creating resin art inspired by geodes and agates. She uses real quartz, amethyst, rose quartz, blue celestite, turquoise and smokey quartz in her pieces. Using those natural materials, she creates wall decor, tabletops, and functional art (coasters, charcuterie boards, trays, etc).
James A. Willis
James A. Willis is an artist in every sense. His desire to create is boundless. Call him an art director, an art stylist or an art problem solver — it's all the same to him. And that is why he is also a serial entrepreneur. He has owned and operated three successful multimedia studios and has been involved in many early online technologies.
In his long and illustrious career, James has dabbled in paintings of the ever-changing manhattan landscape, been the first-ever resident artist for Gibson Guitars, worked closely and extensively with Grammy-winning country artist Zac Brown and is now designing album covers and different materials for the Icelandic band Kaleo.
In addition to his paintings and drawings, Willis has explored many unexpected mediums. He designs and paints motorcycles, surfboards, and musical instruments, and sculpts in both leather, metal and traditional materials. He truly is a man of many talents.
The Wax House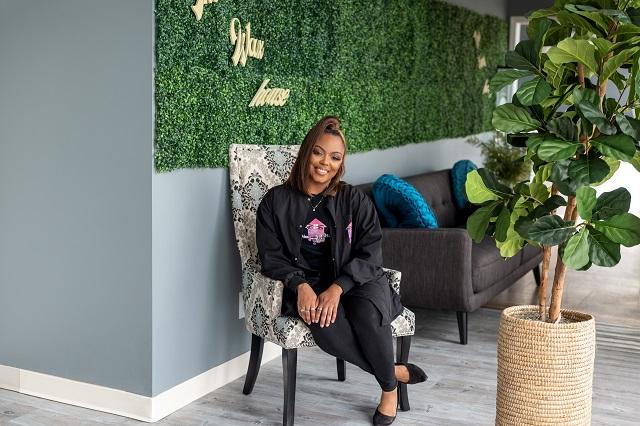 Two years ago, Jasmine Miller, an accountant for the State of Tennessee, realized during one of her pampering sessions that Clarksville lacked a waxing studio that would provide affordable self-care services for everyone to enjoy. A year later, in May 2020, with ambition, faith and a lot of hard work, she opened The Wax House, an affordable place for all self-care needs. And a year after that, she bought another space and started renting out rooms to freelance estheticians.
The Wax House today offers numerous self-care services with licensed estheticians for men and women in a modern environment for a comfortable and luxurious experience.
Don't miss out on this exciting addition to our Icons series, Icons of Nashville.
If you're interested in watching our previous season of Icons, you can watch that here.