Being a small businesswoman can mean many things. Some of us are freelance graphic designers, some of us are acupuncturists, some of us make custom hats, some of us clean houses, some of us create products and services that are so unique and innovative they can't be described by a three-word phrase. There are as many business models as there are female solopreneurs running their own endeavors.
In light of that diversity, I wanted to ask women doing and making things in different ways and in different markets to share their experiences and insights. Specifically, I spoke with them about how their gender has impacted their career paths, both positively and negatively.
Dana LeBlanc, jewelry designer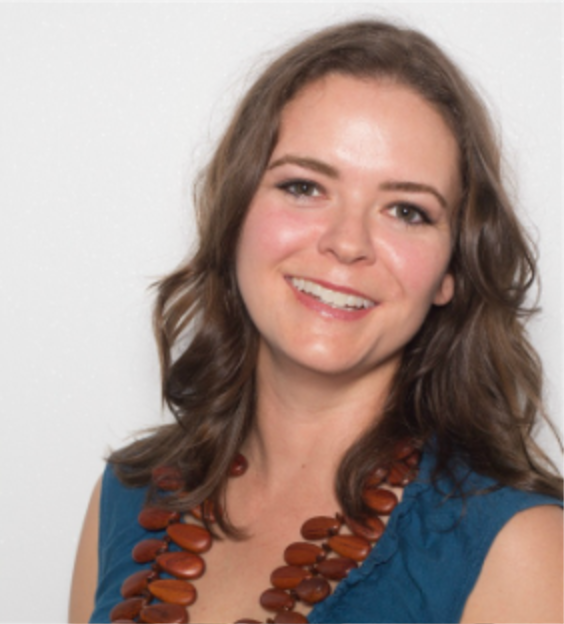 My passion for jewelry design began when I started making bracelets for myself when I was about 8. I picked the hobby back up later in life by making jewelry for friends and family. In 2004, my mom urged me to approach a local boutique with my jewelry line. I began selling wholesale and established an online presence.
I got my MBA in 2007 while managing my family's sourcing business and launched Dana LeBlanc Designs (DLD). Now I continue to sell my jewelry to brick-and-mortar shops wholesale, but I also sell direct to consumers exclusively online through an Etsy storefront and my own website.
What roadblocks have you faced in building your business because of your gender?
I have found very few roadblocks with the jewelry business regarding gender. On the other hand, the family business was a male-dominated industry. That job posed gender and age-related roadblocks with wholesale customers and manufacturers. DLD has been much easier. Boutique and gift shop owners are generally female and have been easier to relate to.
What advantages do you have in your business because of your gender?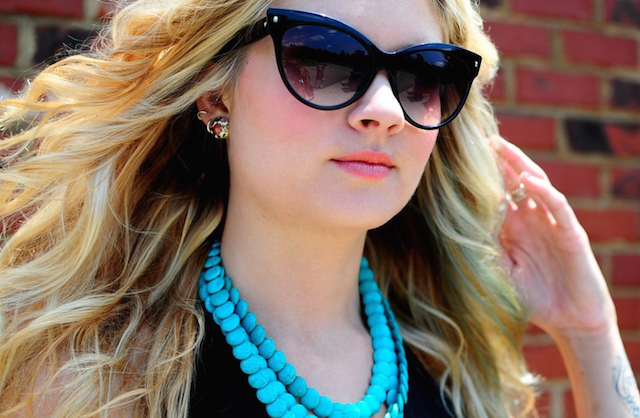 As I mentioned, I usually find it easier to build relationships with female business owners. Certain topics might arise in a sales call, such as family, work-life balance, etc. There are many networking events that are women-only or female-dominated. Another advantage is the grants that exist for women starting their own business, though I have not utilized the grants personally.
What advice would you give to women who want to launch their own small businesses?
Business entrepreneurship classes could help if you don't have a degree or experience in business. However, they're not necessary. There are many books about starting a business, managing finances and marketing that would give you the same info. If you want to handle your own bookkeeping, I advise taking a class about bookkeeping software. Those programs can be overwhelming if you have not used them before or don't have experience with accounting.
Create a business plan so you can focus on your goals and how to attain them. At the end of every year, reflect on your goals and see if you met them. Set new goals for the following year.
I would also network with other small business owners. People who have been in the industry can offer great advice. Use social media to your advantage, since most of it is free and just takes a few minutes a day.
Another thing I have started to do is meditate. I find that having to manage every aspect of the business can be overwhelming. This gives me some focus.
Elizabeth Giorgi, filmmaker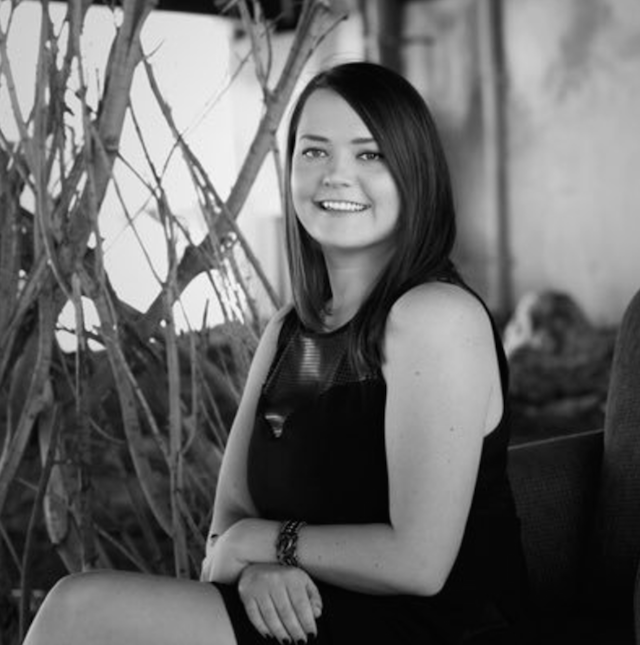 I'm the founder and CEO of Mighteor, one of the world's first internet video production companies. Mighteor's combination of production and online promotion techniques has helped clients achieve millions of views and reach international audiences. Our work has been featured in the New York Times, The Huffington Post, National Public Radio, Scientific American, Gawker, Wired, Forbes, Fast Company and many more. We have home bases in Denver and Minneapolis, but we work with clients across the globe.
What roadblocks have you faced in building your business because of your gender?
Mighteor Demo Reel 2K17 from Mighteor on Vimeo.
Meeting someone new, whether they're a vendor, client or partner, poses a big roadblock for me or my team. In those initial conversations, people often assume that my male team members own the business — not me. This is something I can laugh about now and have worked out all sorts of ways to correct people politely, but the first few times it happened it really bothered me.
In the early days of my business, I was very defensive about the assumption that my much younger, male colleagues owned the business.
I had bootstrapped and busted my butt to even hire them. Today, I choose to actively educate people on the origins of our company and why I feel that being a woman-owned business is one of our greatest assets. Sometimes this means we lose the business. But I think more often than not, that's business we are happy to lose.
It's difficult for me to admit, but assuming that men own businesses, especially production companies, is actually a safe bet. The numbers are in their favor. But this is why I always push myself and my team to be more public about the fact that we are a women-owned business. We can't change the dynamic or the perception if we don't start to vocalize our truth.
What advantages do you have in your business because of your gender?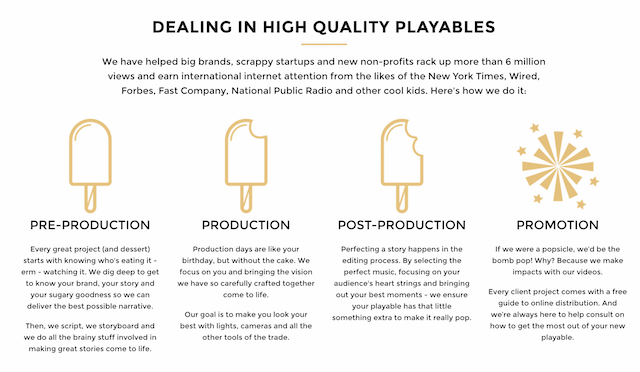 One of the biggest advantages of being a woman in business right now is that the community of women business owners is growing and active.
There has truly never been a better time in history to be a woman starting a business because there are more of us than ever who are actively looking to collaborate with each other. I think about the community of women I know around me who have achieved incredible things through our collaborations, and I'm proud to be part of their story, but I'm even more proud of them.
For example, a toy doll company that we helped two years ago with a product launch got their product into Target stores this last holiday season. I can't possibly express how satisfying that is for me, my team and really the entire community of women who supported them on that journey.
I truly believe that my success as a business owner is deeply tied to the success stories of the women around me, whether employees, clients, vendors, partners or collaborators. It makes us more powerful, and together there are no limits on what we can achieve.
What advice would you give to women who want to launch their own small businesses?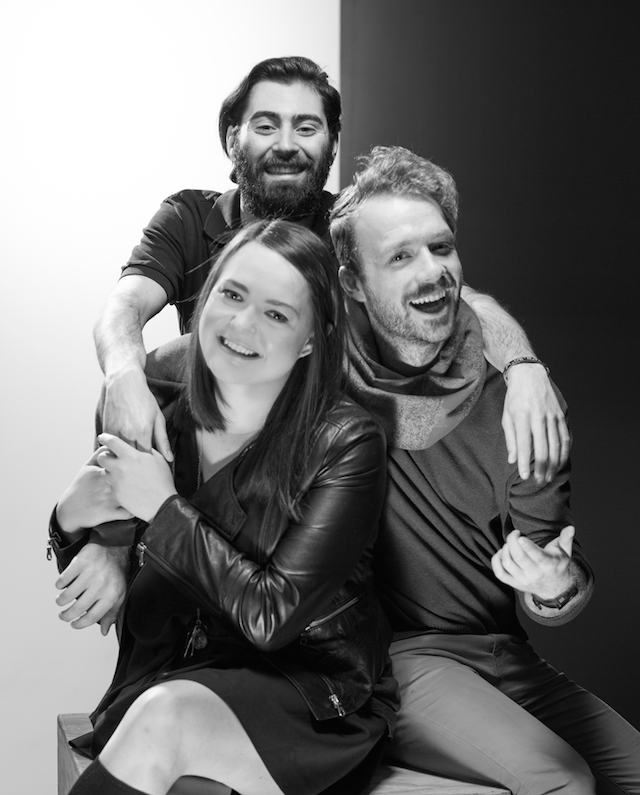 There are two big pieces of advice I would give to any woman who wants to start a business. One is very dreamy and the other is very practical.
The Dreamy Advice — Give yourself the freedom to let your business grow in ANY way you want. So many women limit their growth dreams out of fear. This is a huge mistake! If you opened one juice bar, you have the tools you now need to open a second and a third. Give yourself the freedom to believe that you can grow as much as you want.
The Practical Advice — Hire an excellent accountant and tax professional. Don't skimp. Don't believe you will want to do it yourself. Ask a business owner you trust who they trust, and start from there. This will save you so much money and time in the long run.
Roxie Lubanovic, Candlemaker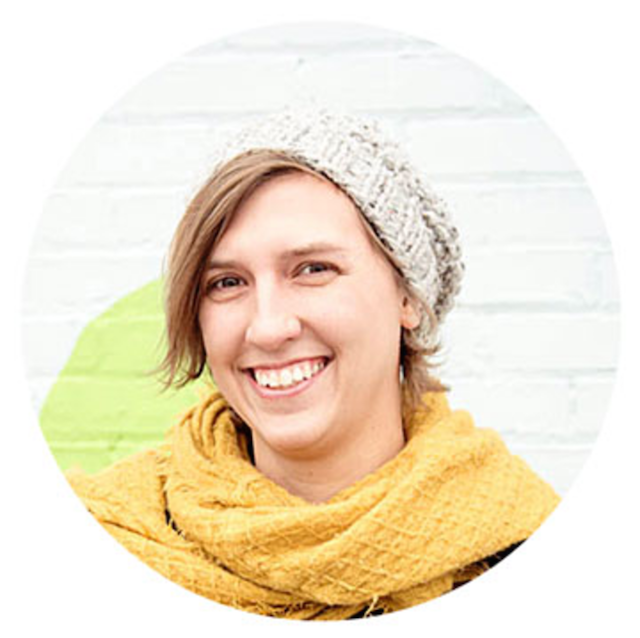 Back in 2012, my husband and I decided that we wanted to make a living as self-employed artists. At the time I was focused on ceramics, and we sold mugs, plates and bowls at craft fairs and local shops. A year later, I was trying my darnedest to find a library-scented candle online, but came up empty-handed. Bookish candles simply didn't exist.
So when I couldn't find the candles to satisfy all my nerdy, book-inspired sniffing needs, I took matters into my own hands. I ordered some supplies and set out to make the bookiest candles anyone has ever smelled. Thus the first ever Frostbeard candle, Oxford Library, was poured. And that's how — almost by accident — we became candlemakers.
The Frostbeard shop exploded after being featured on BuzzFeed in December of 2013. In February of 2014, we moved out of our home studio, hired an employee, and found a studio space in the Arts District of Northeast Minneapolis. Since then, we've crafted more than 50 scents of literature-inspired candles, which we sell both in person and online.
What roadblocks have you faced in building your business because of your gender?
I honestly can't think of any roadblocks I've faced specifically because of my gender. I started off selling at craft fairs, which is a female-dominant industry, and everyone was very supportive of each other. The DIY scene and Etsy are similar, as well as our customer base.
What advantages do you have in your business because of your gender?

I feel like there might be some additional camaraderie and support of both small business owners and female business owners that men might not receive. Women really band together to support each other, especially in the handmade industry. I don't have any specific examples of how this has helped me, but knowing that I have some fellow female makers who I can turn to for advice is comforting.
What advice would you give to women who want to launch their own small businesses?
I was lucky in creating a product that allowed me to be involved with many supportive people who were interested more in what I was making — not who made it. Create something well-made and unique enough and people will hopefully pay attention to the product and not the gender of the maker.
Female solopreneurs — are you one of them?
Thanks again to Dana, Elizabeth and Roxie for taking the time to answer these questions. If you're on the cusp of starting your own business venture, heed these ladies' advice. Get out there and make a name for yourself.