When I think of "selling out," I think of Pearl Jam. Back in the heyday of grunge, bands could lose all of their authenticity points and fan loyalty simply by becoming commercially successful. And while I always understood the cachet of being the first to know about an up-and-coming act, I never understood how someone who claimed to be a fan could resent the success of a beloved band. Why was widespread acclaim a death knell, and why was money dirty?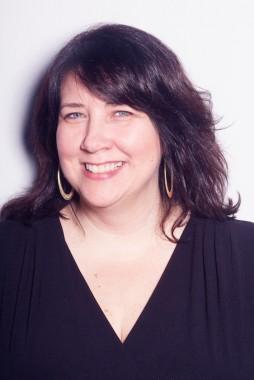 Years later, I connected with Susan Campion, co-founder of the Giant Steps conference. Susan collaborated with rap artist M.anifest to create this gathering of "creative entrepreneurs and entrepreneurial creatives," and facilitate difficult but important discussions about the business of art.
She and M.anifest recognized that these conversations weren't happening often enough, and that more professional artists needed a forum in which to discuss promotion, sales, strategy, partnerships, and networking.
There's still a need for this conference because many artists and makers remain uncomfortable talking about, making, and pursuing profit.
Q&A with Susan Campion, co-founder of Giant Steps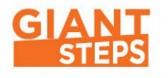 I recently spoke with Susan about what she's learned from her years organizing Giant Steps, and what she'd like artists to know about making their businesses truly work.
On the money talk
Q: One of the goals of the Giant Steps conference is to get creatives and artists talking about the financial side of their craft. Why do you think creators are so reluctant to talk about money?
A: "I think a lot of people — not just artists — are reluctant to talk about money. Money can be stressful, especially when there is uncertainty attached. Depending on how you deal with that stress and uncertainty, you may not feel comfortable talking about it.
Also, there are a lot of societal expectations and projections that many other professions don't have to deal with — people seem to be a little more explicitly interested in how much an artist makes and whether they deserve it. This also creates some reluctance to discuss money.
No one assumes a bus driver or a doctor shouldn't be paid if they love what they do, but artists are faced with these kinds of questions and assumptions on a regular basis.
At the same time, I know many artists who are much more skilled than most people at talking about money — because they have to be. In financial terms, they're managing their own books, setting pricing, managing receivables, managing cash flow, forecasting and budgeting. They don't always think of those activities in those terms, but they are doing them."
On selling out
Q: Do artists still talk about or fear "selling out"? Where do you think that comes from?
A: "I think there is still some of that talk, but my sense is it varies widely from discipline to discipline and individual to individual. Since I'm not an artist, it's hard to say where that comes from, but it's kind of a complicated conversation when it arises. And it's one kind of conversation if an individual artist thinks they are or aren't 'selling out' or is concerned about that; it's a different conversation when other people are claiming that an artist is 'selling out.'
Usually, there's even more nuance. First, because we all have bills to pay, so who gets to judge how someone chooses to meet their obligations? Second, it's often more about the conditions and context of the work. I spoke to a well-known artist last week who took a commission with a major luxury brand because a) he had complete freedom in the creation and process and b) being asked — and then delivering something that would sell in their very upper-class stores — was for him, a symbolic moment in the history of his family, who had immigrated 25 years earlier and been treated as outsiders.
A lot of the conversation around selling out feels like another way to antagonize artists about making money OR holding them to a higher moral standard because they get to do work they love (plus all the administration to support it, which they don't always love). I've met many cubicle dwellers who know they're compromising their values for a paycheck, but they don't seem to be subject to the same kind of moral scrutiny.
There is a constructive side of the 'selling out' conversation, though. ALL of us, not just artists, should probably be thinking about why we do what we do. And we should all be thinking about what our values and boundaries are when it comes to trading our time and talent for money and in selecting the people and organizations with whom we align ourselves."
On raising prices
Q: What would you say to a creative worker who knows she or he is undercharging, but can't bear to raise prices?
A: "The first thing I would say is talk to people. Find out what other people are doing. Find out what people love and value about what you do. Find out how people in other disciplines or businesses approach these issues. The answer may not be simply raising prices — it may be in reframing what you are offering, or combining things, or even selling to different people and groups than you currently do. Or it may be simply raising prices, and there are different ways to go about that.
Learning from other people — including their mistakes — should give us a better understanding around why and how to earn more money from our work. And developing a good understanding of how to approach the business side of creative work breeds confidence, which is also critical to that particular conversation."
Check out our free step-by-step guide to selling your art online.