I met the owner of Pat Scheurich Designs on the Hidden in the Hills Studio Tour 2017 in Scottsdale, Ariz., where every year artists open their studios to art lovers. I asked Pat if she'd share her story with our readers.
The beginning of Pat Scheurich Designs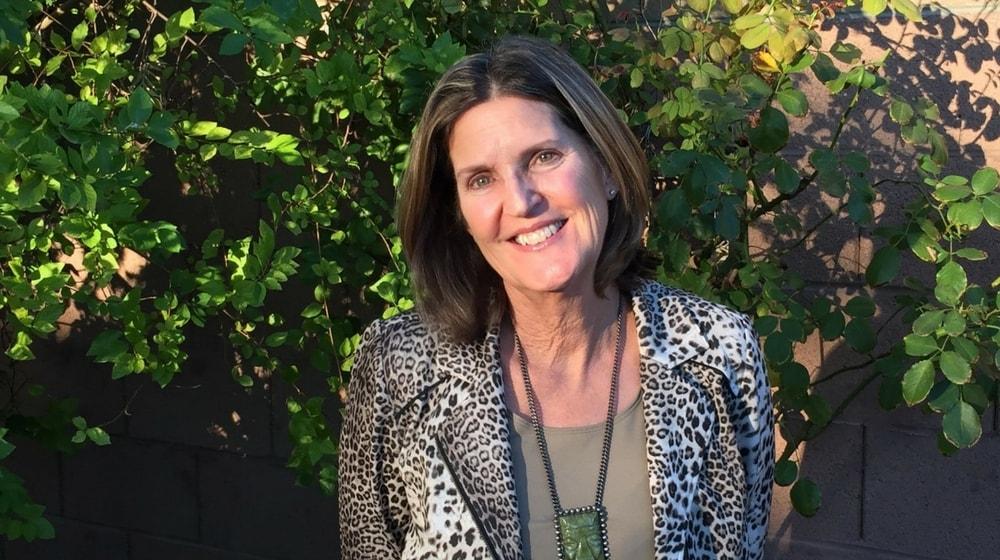 How did you get your start, Pat?
I have always been part of the art world. Since my parents dabbled in painting and photography, it was natural for me to explore artistic mediums. I started with sketching in grade school. I liked drawing cacti and still life compositions. I took every high school art class available and received a degree in fine art and design in college.
I originally wanted to be an archaeologist but realized after the first class that I really wanted to draw the pots, not dig them up!
That was a realization that art would be a significant part of my life. I chose commercial art, as it used to be called, with an emphasis in design because I thought I would be more employable. I chose design rather than illustration because there were many more illustrators out there trying to make a living. It turns out that my choice was the better one because a broader scope of jobs was available. And every good painter, no matter their skill in illustrating, needs solid design work.
What did you do after completing your education?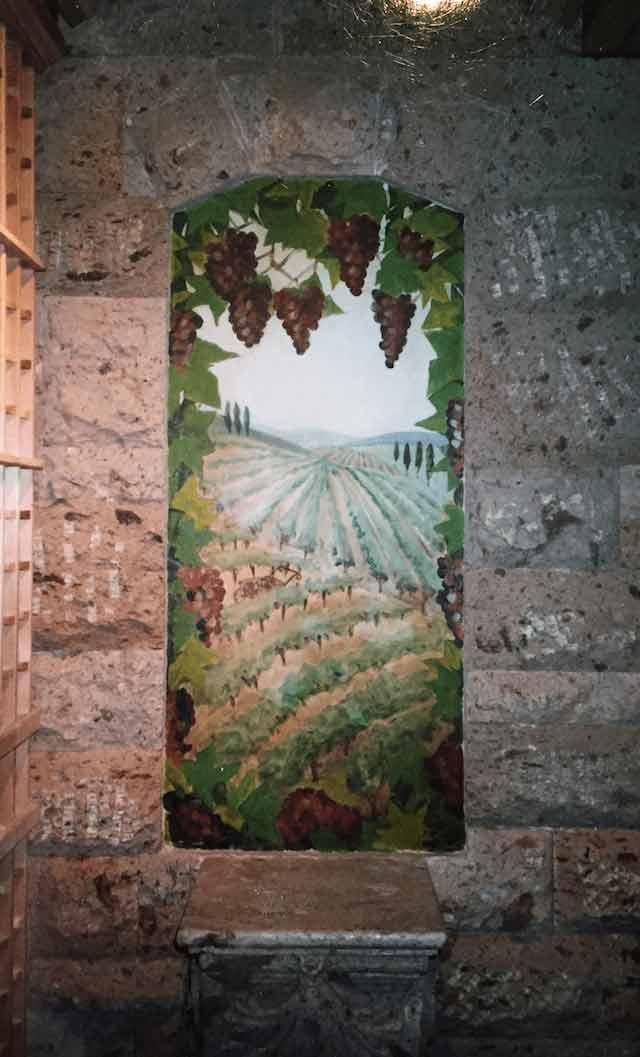 I entered the workforce with a degree in design and worked for a variety of advertising agencies as a freelance designer (I also taught design at a community college). I kept up the freelance work while starting a family, moving to part-time work for several years while raising the children. After having twins (four kids now), I took a few years off.
Mural work was something that always intrigued me, especially the trompe l'oeil, so when grade school started for my youngest, I started doing a few painted murals on walls for friends. I got very busy, primarily through word-of-mouth. I did outdoor scenes for businesses, many interior homes, and I traveled out of town to do some mural work as well. Faux finishing was an offshoot of that, and it kept me busy, too. Both paid well and were fun besides.
Painting murals and faux finishing walls was hard work, though, so I chose to transition into studio painting around 2005. After taking several interesting classes in painting, I was ready to go at my exciting new studio work.
Did you face any challenges?
Becoming a working artist has many obstacles. The greatest is your own inner critic!
As a freelance designer, I compared myself to every designer out there. Painting murals was most difficult at the beginning because I would say to myself, "What if they hate it?" and I was afraid to start! I finally told myself that I could always get a can of house paint and paint over it.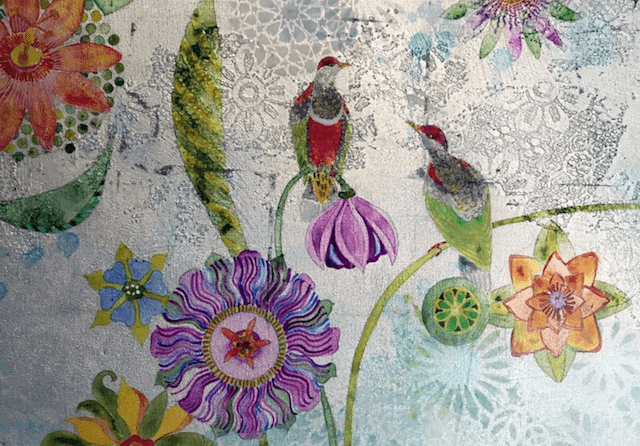 Choosing to make myself into a "studio artist" created more obstacles for me internally. One of the hardest was deciding what I should paint. When you don't have an art director telling you what they want or a client asking you to paint this or that on their wall, you have to rely on your own ideas, which can be scary. The other thing about being a studio artist is that many do it right out of art school and have contacts in the world of galleries and shows that I didn't have.
The right digital tools
What tools do you use for your business?
My domain name, PatScheurich.com, is registered with GoDaddy. I added Privacy and Business Protection to protect against SPAM and keep my domain safe. I rely on my website for a portable portfolio.
It's very helpful to have most of my work in a form that can be sent to galleries, agencies, clients, show entries, etc. I also more recently have an Instagram account that I try to post on regularly to grow a following.
I can't imagine not having a website.
I use Dropbox to send large picture files and also use Adobe Photoshop to manipulate and enhance images of my work. All of these tools have become indispensable to my business and have helped me become much more efficient. I also use Skillshare to access a variety of classes that can help me over some hurdles in my work. For instance, I might need a Photoshop lesson, want some ideas on calligraphy, or need some marketing help. I also find help on YouTube.
Words of advice
Do you have any advice for budding artists?
I think taking some classes in the art forms you're interested in can be very helpful. It can jumpstart your ideas, and most likely the instructor will be a good source of contacts and direction. Keep in mind, if you have to pay your mortgage every month, your path will be different than someone who doesn't have that pressure.
If you can, join an art guild.
You will come in contact with artists in every phase of their careers and learn all sorts of things. Plus, art guilds have art shows to showcase your work, as well as critiques which can be valuable. I joined one when I decided to focus on studio work and met some wonderful people and great instructors who helped me get started.
Applying for art grants and shows became easier after learning some of the ins and outs from members of the guild. All of them have many volunteer opportunities, which can be another learning experience in itself.
As I joined each art guild and applied for shows and met people who helped my career, I realized that I wouldn't be where I am today without all of their guidance and encouragement. It's difficult to make a living as an artist. Many who became my mentors gave me advice along the way.
It's also important to diversify your work.
Consider painting for galleries, teaching art classes, writing a blog or book about your processes, licensing some of your images or products, painting murals, having an online store or working with interior designers. I have done a little of all of these.
How do you stay inspired?
I took one art class in collage and mixed media in 2005 that fired my imagination. I was charged up with all of the possibilities and how I could integrate all that I'd previously learned and created. That was the beginning of all the rest. And each new interaction with a person, or class or event has helped shape what I do every day. Three years ago the journey took me to a place where I chose to focus on drawing in my work. I haven't looked back and now draw every day.
Thanks for sharing your story with us, Pat. Stop by Facebook or Instagram to see more of Pat's work and connect with her.