In a world that's increasingly reliant on technology, we're seeing shifts in all areas of life as we embrace new digital methods. The move to digital has not only affected businesses, it's changed the way we apply for jobs — even how we promote ourselves. Long gone are the days of endless (printed!) application forms and dragging around heavy portfolios. Judging from the best portfolio websites, digital resumes are becoming an art in themselves.
The great thing about a digital portfolio is that, depending on what platform you use, it can do most of the work for you.
Whether you're looking to create a showcase of your latest graphic designs, a full digital portfolio of your architecture or an entire website to display your life's work, there are a few rules and trends to consider before you get started.
The best portfolio websites
While a classic portfolio is presented in-person, a digital one is designed to be found online, often before the searcher ever meets the artist. This requires new strategies, all reflected in the best portfolio websites.
Platforms made specifically for creatives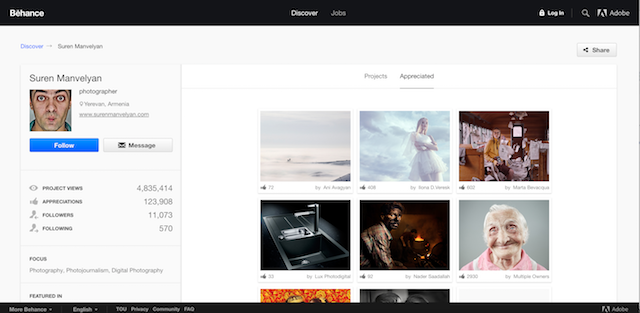 The benefit of platforms such as Behance, Houzz and Adobe Portfolio is that they're already trusted go-to destinations for anyone looking to hire a designer, photographer, artist or other creative professional. Stand-out designs can easily be seen and promoted, placed directly into potential client's hands.
The downside to these platforms is that you're lined up against your competition and easy to compare.
This is fantastic if you're bringing something new to the table, but difficult for those working in an already crowded and competitive market. That said, if you describe your projects effectively and tag them properly (using a mixture of popular and individual tags), it's much easier to attract attention and rise to the top.
DIY website builders
If freedom of expression with no limitations is more of your thing and you don't want to be lined up next to your competitors, website building tools are the way to go. There are a number out there that have been created with artists and designers in mind.
Creating your own portfolio website takes time, regular updating and a huge amount of promotion if you want it to succeed.
Having created several portfolio websites myself, you really are starting from the ground up. If you want to make it successful, you need to give yourself the greatest amount of exposure possible. This exposure will come from having:
The difference is in the details
While a great-looking and easy-to-navigate website is vital (it will keep visitors browsing longer), many people fail to realize that it's the behind the scenes work — SEO, tagging and promotion — that has the greatest impact. It can be the difference between having just a beautiful portfolio and having a highly successful portfolio that gets the exposure it deserves. All the best portfolio websites out there follow a simple set of rules.
Search engine optimization (SEO)
Although some portfolio websites do this automatically, SEO wizards are often inefficient. SEO advertises your site by highlighting keywords, descriptions and a summary of the content on every single page of your website.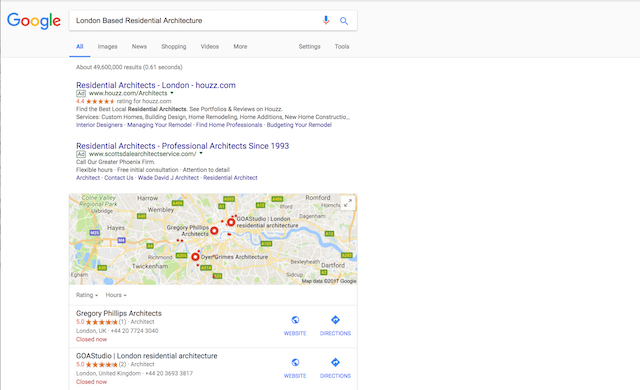 The best portfolio websites use a mixture of highly used keywords — for example "Architectural Design" for an architect — and more specific keywords such as "London Based Residential Architecture." While the latter may be a term that's not often used by people looking for London architects, such keyword phrases help you achieve higher rankings on search engines as there is less competition for them.
Just be sure that your titles cover the content and that descriptions contain the correct keywords (without being just a list of keywords) and your SEO will work wonders for you.
Tagging
The easiest way to attract attention to your portfolio website is with great images and visuals. Image tagging places a vital part in the success of most images that you search for online.
Here are two ways to ensure that your website's content is prepared and search ready.
Descriptive file names. First, the name of the image file should really relate to the content, including the business and a very short description of the project. The filename is essentially a tag in itself. Files with correct names rather than numbers or a mix of letters perform much higher in search engine rankings.
Complete Image ALT tags. ALT tagging is the lesser known part of meta tagging, especially with people just starting out. The job of the ALT tag is to help a search engine understand what the image is about. This is particularly important if your image file names are less descriptive or are very similar to one another. ALT tagging is something that's done when uploading an image to a website and should contain a short but detailed summary of an image. The image ALT tag typically appears when anyone places their cursor over an image.
Social media
Social media has become an important part of our general and business lives. These platforms have the power to push content into overdrive and open up your business and designs in ways that were previously available only to big businesses. By using social media as a promotional tool, you are providing further access and direction to your portfolio.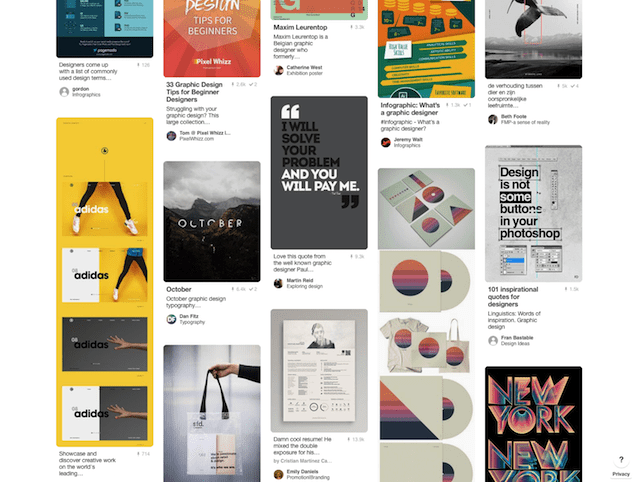 Profiles on social sites such as Pinterest <https://www.godaddy.com/garage/smallbusiness/market/pinterest-marketing-drives-shoppers-to-your-business/> give your images and articles longevity; they can become popular extremely fast. If you tag your content with your portfolio URL, these images can send traffic directly to it all day, every day.
Instagram has become a dominant platform in recent years with more businesses setting up accounts here than on any other platform.
Instagram can give your business a voice, allowing people to share, interact and comment on your work.
My advice for all social media accounts is to keep the content you place there regular, visual and engaging. Do not just post an image and leave it. Interact, comment and engage to maximize the reach of every post. If you do this reliably, the opportunities can be unbelievable.
Cracking the code
There's no perfect mixture or code to crack that will ensure ultimate success. But there are guidelines, such as those above, that will ensure your new website is as effective as it can possibly be. With passion, drive and incredible digital portfolios, many of us can now reach heights we never dreamed possible.
View our step-by-step guide to selling your art online.
How to Sell Your Art Online from GoDaddy