Building a small business network can have a positive impact on your growth and revenue, and creating one is actually much easier than most small business owners think. Being a business owner can be stressful at times, but when you have a solid small business network to turn to for advice and guidance it can help you overcome difficult situations.
8 ways to create a small business network
There are several effective ways to build your small business network. I recently spoke with eight successful small business owners to compile a list of eight tips that can be easily implemented to help you strengthen your own network.
Join your local chamber of commerce.

Attend relevant conferences for networking.

Be active in Facebook groups.

Follow up with everyone you connect with.

Become a thought leader.

Tap into your extracurricular activities and hobbies.

Start a conversation with a stranger.

Be active in your local community.
You can use any combination of these eight tips to expand your network. Keep reading to see which method best suits your business and style.
1. Join your local chamber of commerce
Joining your local chamber of commerce is one of the easiest way to connect with other local small business owners. There are always networking events and meetups, giving you plenty of opportunities to connect with business peers.
"Being an active chamber of commerce member allows you to network with like-minded business owners, and also become exposed to other industries, which can lead to new discoveries that can be applied to your business. Active members all have the same goal: become better business owners, and these type of business owners are strong additions to your small business network." ~ Jesse Arseño, Teacher's Learning Center
You can find more information on their Small Business Nation program here.
2. Attend relevant conferences for networking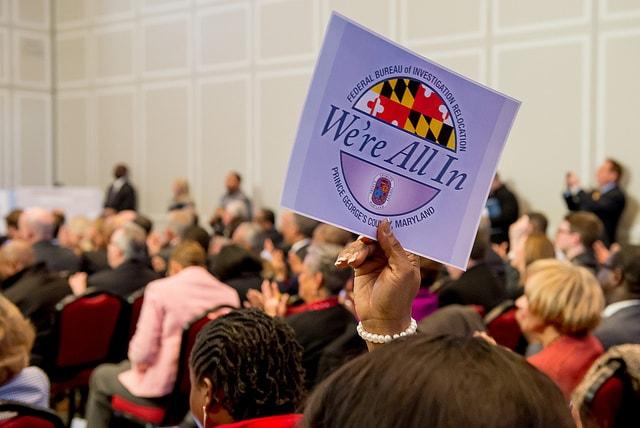 I decide what conferences to attend every year based solely on the opportunities to strenghten my small business network. The speakers are always nice, but those talks can almost always be found online after the event. The true value comes in the form of networking and going home with new connections.
"Conferences are a great place to engage with business owners in a similar situation. There is a greater likelihood of them having experienced the same ups and downs as you, which leads to great troubleshooting brainstorming discussions. You can often leave conferences with solutions to difficult situations, as well as new additions to your small business network that you can continue to talk shop with in the future." ~ Tim Johnson, CEO, Ink Factory
There are conferences for almost every industry imaginable — some of my favorites for networking include Grant Cardone's 10X Growth Conference, Hubspot Inbound and GrowCo by Inc.
3. Be active in Facebook groups
Facebook is the world's largest social network with more than 2.07 billion monthly active users. Facebook has really made community building a top priority, and Facebook groups have become very popular among those looking to build their small business network.
"With almost everyone active on Facebook daily, it makes Facebook groups very convenient and also very helpful, simply because of the activity level found in successful groups. Look for large active groups within your industry and start engaging with other members. You will quickly add quality contacts to your small business network." ~ David Baddeley, CEO, Finance.co.uk
I'm a member of several private Facebook groups, and some of my most valuable contacts have come from this source. In fact, my latest business venture started via a connection make in a Facebook group. With so many groups, it's important to find the ones that will be the most beneficial to you — always choose quality over quantity.
4. Follow up with everyone you connect with
This is a very important tip that many forget, which leads to several potential members of your small business network slipping through the cracks. When you meet someone, be sure to follow up immediately, whether it's a phone call the next day or a quick email with your contact details.
"Business cards can get lost in the shuffle and the everyday busy life of a small business owner can lead to missed connections. When I meet someone while networking, I immediately get their cell phone number and send them a text with my contact info." ~ Eduardo Perez, Founder, Ukulele Lessons
I like to take it one step further and also connect on social media — Facebook, Snapchat, Twitter and Instagram — all of them. The more connected you are, the stronger your small business network becomes.
5. Become a thought leader
You can become a networking magnet by establishing yourself as a thought leader within your industry. There are several things you can do to accomplish this, as Ryan Kenny of Pause Meditation explains:
"Sharing helpful and interesting content on your social media accounts is one of the easiest ways to build up a following. Curating information relevant to your industry can help attract other business owners who take notice of your effort. You can also guest post on industry blogs and websites to put yourself out in front of more like-minded business owners."
I receive LinkedIn requests daily from small business owners wanting to connect after reading content that I published on some of the largest and most popular business-related websites. I have added several valuable connections to my small business network this way.
6. Tap into your extracurricular activities and hobbies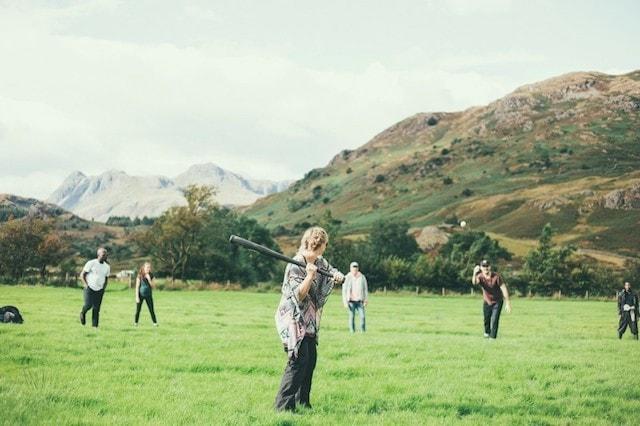 Many small business owners make the mistake of networking only during work hours or at work-related events. Zulay Suarez of Scottish Trust Deed says:
"Bowling leagues, the golf course, pick-up basketball games and the gym are just a few places that you can connect with other small business owners, and you will often build your strongest connections in these less-stressful situations. Remember, small business owners are people too — they use theses outlets to unwind."
You need to realize that your extracurricular activities and hobbies offer great opportunities for small business network building.
7. Start a conversation with a stranger
We meet new people daily, so why not use each encounter as a potential small business networking opportunity? All it takes is the courage to start a conversation.
"I've connected with other business owners by starting conversations at airports, while waiting at the bank, and even while standing in line at the grocery store. Don't be afraid to start a conversation with those you encounter, as you never know what they do and how they could possible help your business and vise versa." ~ Nathan Stark, DealWiki
Airport lounges are great places to make solid business connections. I would highly recommend visiting the Centurion Lounge by American Express if you happen to be passing through any of these airports: Miami, Dallas, Hong Kong, Houston, Las Vegas, New York, Philadelphia, Seattle and San Francisco.
8. Be active in your local community
Every community has small business owners. One of the easiest ways to build your small business network quickly is by stopping by local businesses and introducing yourself. Oftentimes, you can come up with mutually beneficial arrangements that strengthen your relationship as well as improve your business.
"Coupon swapping is a very effective strategy that you can easily do with another local business. For example, if someone buys something from business A, they receive a savings coupon for store B. If they purchase from store B, they receive a special offer for store A." ~ Marton Sugar, AllNightCrash
This type of networking can drive your own sales, as well as those of other local business owners within your community. When this happens, everyone wins, further strengthening the value of your small business network.
A strong small business network is a valuable asset
These are just some of the ways to help you get started building a valuable small business network. With just a little extra effort, you can have a network of fellow small business owners to leverage, ultimately contributing to the overall success of your business.