Why learn how to use Facebook Groups? If you're anything like me, you're constantly taking courses to expand your knowledge and make your online business better. Lately, a bonus I've seen added to more and more course sales pages is membership in a private Facebook Group for all the students that sign up for the class.
I've also been watching closely as an increasing number of businesses are creating Facebook Groups to announce deals, share insider information, and create tribes of rabid fans itching to find out when the next product launch might be happening. Could creating a Facebook Group help you grow your business?
Perhaps. But perhaps not. Read on to learn more.
Why you should learn how to use Facebook Groups for your business
Figuring out how to use Facebook Groups for your business could be a great way to start, nurture and heal relationships with your customers and potential customers. Having a Facebook Group gives your business one more way to establish authority while interacting with the very people that you want not just as patrons, but as loyal customers and advocates.
With the reach of Facebook pages that aren't buying up gobs of advertisements being at an all-time low, Groups are quickly becoming for way brands to increase their reach on Facebook. Not only do they make interacting with your customers easier, but your fans can more easily interact with each other, too. Now you've built more than a following — you've built a community of like-minded people (or at least with something in common).
"With your own Facebook Group you get a place to be your authentic self, and attract your people to you." ~ Ariana Sylvester of Family Entrepreneur Life
For your business to be successful, you need to market to your ideal customer. But once you figure out who they are, how can you attract them to you? For Ariana and Tom Sylvester, who run the Facebook Group Family Entrepreneur Life, creating their Group was a means to attract the exact customers they want to work with. Their business is running an online mentorship program that teaches wannabe entrepreneurs how to create businesses that allow them to build their dream family lifestyle.
According to Ariana, it was all about how to use Facebook Groups to engage with — and actually talk to — the entrepreneurs in their community. There is a lot of noise in the online space, but often it's people talking AT you, not TO you.
There's no back and forth, no deeper dynamic.
The benefit of a Facebook Group is those relationships you develop. As the Group owner, you get to tailor topics and offers, and the members get peers and mentors who know their stories and can guide them on their journey. With your own Facebook Group, you get a place to be your authentic self and attract your people to you. It becomes a benefit to your business if you do it the right way!
It took Tom and Ariana a couple years to get things right with their Facebook Group. In fact, as recently as May 2017 they shifted focus slightly to make their Group even more inline with business goals. This does prove that building a Group doesn't happen overnight — but they do have more than 1,000 people in their Group, and it's a pretty engaged Group at that!
What should you post in your Facebook Group?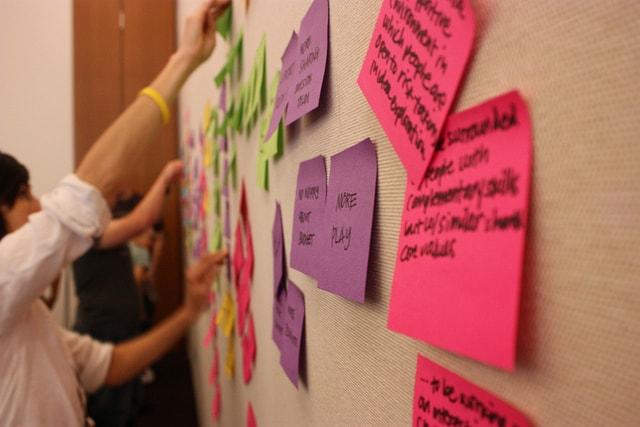 Many of the same things you would post on your business's blog or social media profiles could help you discover how to use Facebook Groups. Consider posting things like:
Behind-the-scenes videos of making products, or a day in the life of your business.
Polls for what people would like to see from your company, now or in the future.
Questions that create conversations. For example, let's say you have a fitness-related business. You could ask, "What's your favorite cheat day meal?" or, "What's your go-to healthy snack?"
Affiliate or referral offers to encourage people to spread the word about your business.
Big news and milestones.
Challenges where the entire Group can participate. For example, if you run an organization business, you could do a de-cluttering challenge that encourages members to donate, trash or sell things they aren't using in their homes.
Share tips and news that might not be directly related to your company. For instance, a food blogger might share more than just their own recipes, or a travel agent might post travel hacks and tips.
Posts like these can get people more excited about your company. Facebook Groups can also help patrons and prospects better get to know the people behind the company, so they feel like they are part of your business's family.
Pros and cons of starting a business-related Facebook Group
Pros
Connects you directly to fans, customers, potential customers, etc.
Allows you to teach people more about your products or services and give insider tips and tricks.
Facebook Groups are easy to create and easy to use.
You can link your business fan page to your Group page so that people know which business runs the Facebook Group.
You can create questionnaires to limit access so the Group doesn't become a free-for-all.
Lots of your fans, followers and potential customers are already on Facebook, making it easier to share news, information and even sales.
You can add polls and questionnaires within the Group to find out more about what your audience would like to learn, see or buy from you. You might even get instant answers to your burning questions, like whether or not to change your logo, add a new product, or add payment plans for your products or services.
The things you learn in your Group could give you content ideas for your blog, social media profiles, website and more.
The Group could even give you product or service ideas you never thought of.
Cons
You don't own it. Unlike an email list, if at any point Facebook or Facebook Groups disappear, POOF! Your connection is gone.
Facebook Groups can take a while to build up, and getting people to post in the Group can take time, too.
If people stay in your Facebook Group to read content, they might be less likely to go to your website.
Managing a Group can be time consuming. You should engage in the Group regularly to give people a reason to hang out there. This can take a lot of energy. A lot of popular Groups have moderators to help them manage all of the posts, questions, etc.
The more people who join your Group, the harder it will be to manage spam.
As more people start posting, the brand posts (i.e., your posts) could easily get lost in the shuffle.
There could already be a closing window on creating a Facebook Group. As the space becomes saturated, people need a better reason to join. Why should they care about joining yet another Group?
Many of the cons listed above were actually addressed by internet guru and seven-figure business owner Kimra Luna on her Facebook page. Kimra ran a public Group of more than 42,000 people and closed it after her frustrations reached the point of no return. Check out her fabulous rant (er, I mean explanation) about closing her Facebook Group here.
Top tips for using Facebook Groups to grow your business
If you do decide to give Facebook Groups a shot for your business, keep these top tips in mind as you go.
Post regularly
When you're playing with how to use Facebook Groups, post at least daily, if not every few hours. Like an editorial calendar, a Group posting calendar might be a good idea to help you figure out what to say on a regular basis.
Determine access
Decide early on whether to make your Group public, closed or secret. (You can change this later.)
Secret — Invitation only and only members can see posts
Public — Anyone can see the posts and join
Closed — Anyone can find the Group, but has to request admission and be accepted to see the posts
Depending on your business, select the type of Group that best suits your needs.
Get help
Enlist or hire a moderator to help you with all of the posts, questions and, if the Group is secret or closed, join requests. This lets you answer questions quickly and address complaints even faster.
Don't brag
Resist the urge to constantly promote your business. Remember, this is about building a community, not shoving a never-ending sales pitch down their throats.
Enforce strict rules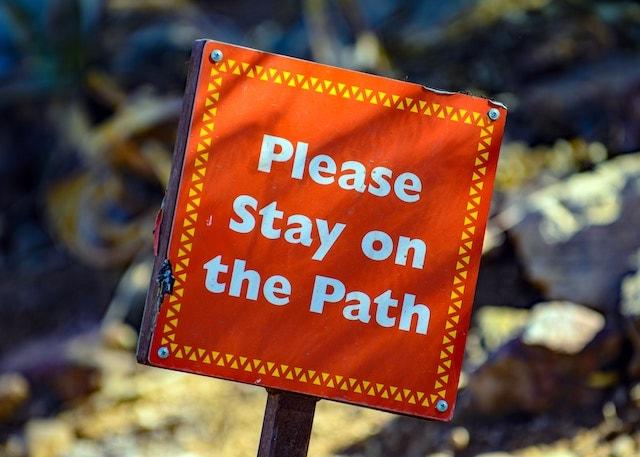 It's critical you learn how to use Facebook Groups without things getting out of hand! For example, Jill and Josh Stanton of Screw the Nine to Five ran a Group that was amazing — at first. In fact, over the course of a couple of years it grew to more than 40,000 people.
Unfortunately, by Jill's own admission, it got too big, overly spammy, and became too frustrating to deal with. So, Jill and Josh archived that Group June 30, 2017, and launched the NEW community on July 1, 2017.
The later iteration had better rules and plans for keeping the Group what it needed to be. The new Group already has nearly 9,000 members, and it's back to the magical community it once was.
Although some people might not like bossy verbiage listed in it, I personally love Jill and Josh's rules to keep Group members in check. I strongly suggest you check them out, as they might help you figure out some rules for your own Group.
Is a Facebook Group right for your business?
Much like an email list gives you direct access to your database of potential, past and current customers, Facebook Groups give business owners that same access on a social platform that many of them are already on.
The trouble is, you don't own Facebook. If you're using it as your sole means of communicating with your following, you could be risking big trouble should Facebook ever decide to drop their Groups.
Truth is, we don't even know how long Facebook will be around. It could go the way of MySpace some day.
Learning how to use Facebook Groups to supplement interaction might be your best bet, but even that doesn't guarantee you will be successful. I personally have created Facebook Groups for my own business only to let them turn into virtual wastelands because of how much time they take to build and maintain.
Like all things in business, you'll have to ultimately decide what is best for you. However, it could in fact be a way to grow your business depending on how much time and resources you put into it.