The office lifestyle isn't exactly the most appealing for people who dream of freedom. The alarm clock is the biggest enemy in the morning, the commute to work is too long, and that cubicle is starting to feel cramped. Imagine having the freedom to travel anywhere you please as long as it has an internet connection, while you make money by working a few hours from your laptop. Why wouldn't you want to work from a sandy beach in Mexico while you design a new website and drink a margarita? (There are types of business models that let you do that.)
It sounds too good to be true for many, but for a growing number of creatives, this is a reality that is profitable. Freelancing has become more popular over the last few years for many who find that the office life is not for them and are looking to start a web design business.
While the freelance life can promise freedom and margaritas, it can also be a headache if you don't choose types of business models that work for you.
The business model you decide to adopt for your freelance work can make or break the success of your business — and decide the relationship you hold with clients.
12 types of business models to consider
Thankfully, freelancing doesn't have to be an entirely new concept for everyone, even if they've never done it. These tried-and-true types of business models can be applied to your new freelance career to help get your web design business started.
B2B business model.
Project-based business model.
Subscription-based business model.
Build and sell or license mobile apps.
Create and sell website templates.
Education types of business models.
Fixed-time engagement model.
Hourly billing engagement model.
Working as a subcontractor.
Work for equity.
Dedicated team engagement.
Create a software product that sells itself.
Ready to find out which one suits your needs? Then keep reading!
1. B2B business model
B2B (business-to-business) is the most commonly used business model in the world of freelancing. Freelancers will most likely provide their time and services to another business.
With this business model, it's important to diversify your client base.
Adopting a B2B business model can also help you learn the needs of businesses in a specific niche and allow you to provide services tailored to that industry.
Pro tip: Having one large client in B2B types of business models can be great for job security. However, it can also be disastrous if the client goes out of business — as you will be completely out of work. Smaller clients and contracts will be key to ensuring a stable and secure web design business.
2. Project-based business model
Project-based work is another common business model adopted by freelancers who sell their time and services in exchange for payment. In this model, the client will clearly define the needs of the project and the freelancer will then estimate time to complete the project.
The client and freelancer will then agree to a fixed price for the completion of the project.
The great thing about these types of business models is they're very simple for clients to adopt. But it can also be easy to underestimate the time required to complete a project. This would be best used in scenarios where the freelancer has worked on similar projects and feels confident in the scope of work.
3. Subscription-based business model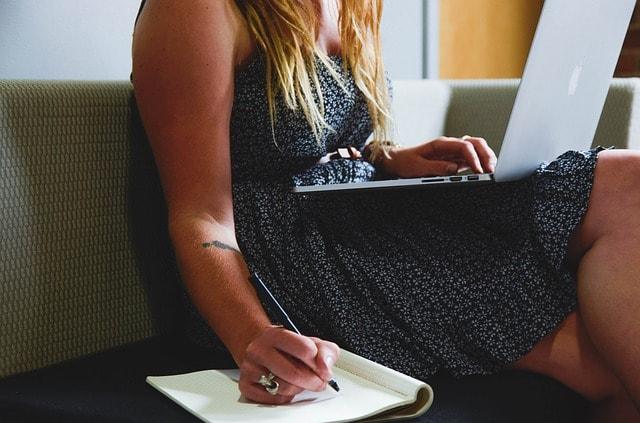 A subscription-based business model is perfect for freelancers who are building a service or product that a client wants to use on an ongoing basis for a monthly fee. This can be anything from a paid subscription, to software or an ongoing service like SEO.
The benefit of using this model is that the freelancer will have a good idea of their guaranteed monthly income. Your clients will also appreciate having the ability to use your product without a large, one-time cost upfront.
4. Build and sell or license mobile apps
Mobile apps have completely transformed the way in which businesses connect with customers. The demand for mobile applications for business is growing, and freelancers can take advantage of this need.
Selling a mobile app can be easier than you think, and even easier to make a profit.
With this type of business model, you can create an app that solves a need for one business, and repurpose it for other businesses that have the same need. For example, a mobile app that allows customer to customize their pizza and place an order can be created for one pizza shop and re-branded and sold for other businesses with the same need.
5. Create and sell website templates
If you love to design and get creative but aren't the biggest fan of managing clients and billing them, then you will love this business model. You can use your time creating and designing website templates for platforms like WordPress, and then sell them on a large marketplace such as Themeforest. This allows you to put your products in front of thousands of users who are looking to buy an out-of-the-box website they can customize.
Editor's note: Want to create more and manage less? Check out GoDaddy Pro for free tools to help manage your sites and clients.
6. Education types of business models
Creating educational content is not only profitable, it can also be fulfilling. In these types of business models, you can create educational content, such as tutorial videos and guides, and then make money by selling them online. Courses can range from building websites, to graphic design, coding and video editing.
Courses can be sold on Udemy, where they have a large user base willing to pay for quality educational content. The great thing about becoming an online educator is that you only have to spend time creating the course — and you can keep making money for years afterward.
7. Fixed-time engagement model
The fixed-time engagement model is an excellent for freelancers who work on many projects with similar requirements. Many clients and freelancers favor this type of business model because they know exactly how much they will pay for the final product. It is recommend that you only use this model if you know exactly how many hours it will take to complete the project — as the client will most likely not pay for additional hours.
8. Hourly billing engagement model
An hourly billing engagement model is great to ensure the freelancer is paid for all services rendered — including those that fall outside of the original scope of work. Work is billed at an agreed hourly rate between the client and freelancer. These types of business models are recommended for projects that don't have a clear completion timeline or scope of work — or for clients who are constantly making one-off requests.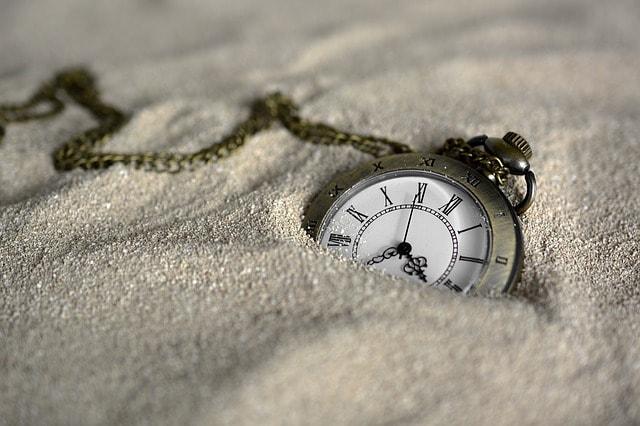 9. Working as a subcontractor
Working as a subcontractor takes the headache out of client management and having to maintain a relationship with your clients. In these types of business models, the freelancer (subcontractor) is hired as a consultant by an agency (contractor) that holds the relationship with the client.
The contractor is also responsible for collecting payment from the client and makes sure that the freelancer is paid on time. The freelancer isn't responsible for finding and maintaining clients, but might need to adhere to a schedule and other requirements put in place by the contractor.
10. Work for equity
Working for equity is not a business model for everyone — and should be used with caution. These types of business models work when a freelancer has a deep belief that a company or product will have success in the future, and is willing to provide time and services in exchange for equity in the business instead of a cash payment.
It is recommended that you do due diligence on the company you will be working for before accepting a job that promises equity in exchange for your hard work.
FYI: Here are a few things you should consider before taking on a work-for-equity business model.
11. Dedicated team engagement
This business model can take some time to build and requires a lot of work to make profitable. With dedicated team engagement, a client will contract a dedicated team to perform a specific list of tasks and assignments. It is up to the contractor or freelancer to staff, pay and schedule the team to ensure that everything runs smoothly.
This business model also requires a chunk of input and engagement from the client to make sure the team has direction. At this point, the freelancer might be more advanced in their career and will be looking to become an entrepreneur instead of a freelancer.
12. Create a software product that sells itself
As freelancers advance in their career, they are met with the realization that they will only make money if they are consistently working. Freelancing is most commonly described as a form of active income, meaning that you are only paid for the time or services you produce. Passive income becomes the goal for many after years of working. Passive income is defined as making money even though you are not actively working.
For freelancers, this can be achieved by creating a product or technology that is built once, and then sold to multiple businesses for a one-time fee.
Think of programs that can be used by many businesses, like CRM or project-management software that helps make their daily business operations more efficient.
Closing thoughts on types of business models
Freelancing is a great way to cut the tie between you and the cubicle. However, freelancing is only sustainable if you have the correct types of business models in place. There is no one-size-fits-all business model — this will depend on your goals and reasons for freelancing. It might take some trial and error until you find a business model that fits your goals.
Find a business model that will allow you to freelance for many years to come — and satisfy your financial and time needs.
You don't want to pick a business model that will demand too much of your time if your goal is to one day to stop working. Conversely, if you are a workaholic and find pleasure in talking to clients and working daily, then you don't want to implement a business model that completely separates you from day-to-day operations.
In the freelance world, patience is key.
Don't be frustrated if you don't find the right business model for you as soon as you start out. You might find that your goals and expectations change with time and experience. You will find success and stability as long as you are patient and flexible.