When people ask me what I do, I tell them I am a professional blogger. I still haven't quite figured out what that means exactly, but it tends to get the results I want: people assume it is a real job and they ask me to explain.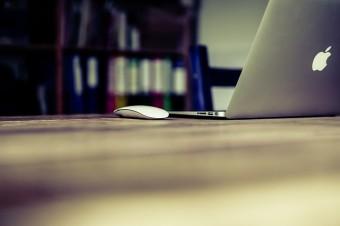 I used to just say I was a blogger, but I've gathered that the average person feels like that isn't really a job. And they generally don't have any good examples of what that looks like in their mind — at least no point of reference I want to be associated with.
So I started saying I was a writer, but then they want to know about my books. Since I haven't written any books, my credibility gets sketch ( I also do not want to be associated with sketch).
Professional blogger seems to be exactly what works. I make money blogging. People know I mean business; they don't expect me to give them a book to prove it, and more often than not they want to know more.
Now I get to explain what it is that I actually do — I write for money.
I own my platform and the audience who engages with it. I don't work for free cereal or free shoes (although sometimes I get those things and I have zero shame about it). I actually spend a great deal of time cultivating relationships with brands and PR people who know they can come to me to create quality content on their behalf as long as it fits my lifestyle and they're willing to pay for it. (I consider myself a digital influencer, but's another job title average humans struggle to wrap their heads around.)
As a lifestyle brand, I think the burden is on me to create meaningful partnerships and authentic content — and if I want to really make a living, I have to be about more than just some sidebar ads and affiliate links. Sure, those things contribute, but I have to be meatier than that.
Here's how I make that happen and how you can make money blogging as a lifestyle brand, too.
1. Write sponsored posts.
Sponsored posts are the moneymaker for the modern-day storyteller. They allow you to breathe life into a brand relationship so that it resonates with your readers. You can only do this successfully when a) your followers trust you, and b) you're good at telling stories. Those of us who make our living as influencers in the lifestyle realm can command a pretty penny for allowing brands to access our creativity and our audiences in this way.
Sponsored posts are the moneymaker for the modern-day storyteller.
And, as other digital platforms have expanded, so has the sponsored post. The opportunity to work with brands has gone beyond the blog to include Facebook, Twitter, Pinterest and Instagram — which means influencers on all of these platforms can find monetary success.
2. Seek brand ambassadorships.
When you really believe in a brand or a product, becoming a brand ambassador can be a great way to make money as well as to build your street cred. And yes, if you want to be a boss at digital influencing, your street cred is even more important than your bank account.
3. Become an expert.
This way, people think of you whenever they think of a certain topic. Even in today's world, where you can find the answer to literally every question online, experts are able to command respect (and money).
4. Sell something tangible.
Like a book. It sort of takes care of No. 3, plus it allows for an income that doesn't rely solely on page views. If books aren't your jam, there are a ton of other things you can collaborate on or create solo that people might actually want to buy.
Anyone who has Ree Drummond's beautifully designed cookware on their kitchen shelves has a perfect example of this idea done excessively well. But Ree is just one example in what's starting to look like a trend. Fashion blogger Emily Shuman of Cupcakes and Cashmere, released a clothing line earlier this year. And, just in time for the holidays, Amy Clark, the creative mom behind Mom Advice, has partnered with Hazel & Ruby to put her knitted boot cuffs kit in craft stores nationwide.
5. Build partnerships.
You have a cool brand that people love engaging with, and so does other-similar-blogger-who-also-has-the-ability-to-create-something-beautiful. Maybe it's time to partner up. Aligning with a complementary brand to create something new is a lucrative way to help breathe life (and money) into your personal brand.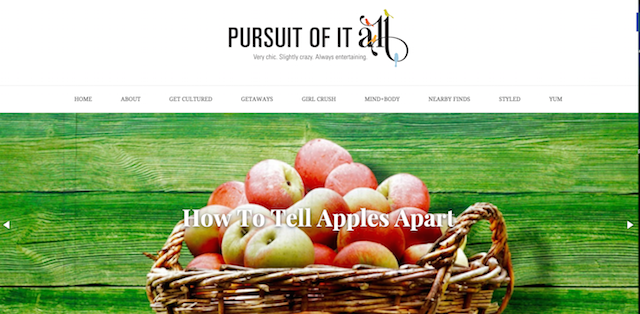 Let me give you a great example: earlier this year I partnered with two other women in my area to create a new lifestyle destination for women. Independently we were a working mom, a foodie blogger and a style maven who came together to create Pursuit of It All, which is basically where all of our different niches intersect. It is working out smashingly by giving me new inspiration, new content, new readers, and, you guessed it, new money, too!
What meaningful strategies do you use to make money blogging? Please share in the comments!