Starting any business requires an initial investment. Entrepreneurs don't just instantly get customers and start making money as soon as they decide what they want to sell. It takes preparation, planning, and spending. Whether you're selling products online and need to purchase inventory to prepare for orders, or providing a service that cannot be delivered without investing in the right equipment, you have to put money into a business to get it up and running. And one such investment is a website — but that doesn't mean affordable web design is out of the question.
With all the other expenses of building a business, finding affordable web design is a must. So, how do you do that? While you don't have to pay to rent store space when selling on the web, you do need to pay for your place online.
Buying hosting and a domain name is a given, no matter how you go about building your website.
Costs can go up from there, depending on whether you build your site yourself or hire a professional to do it for you. Going the DIY route seems like the more affordable web design option, but when you factor in the time it takes to figure out how to do it, determine which platform is the best solution, and then actually put all the pieces together, it might not be worth a few saved dollars.

If you don't have familiarity with web design or programming, building your own website could take much longer than it would for a professional designer. Your time is better spent on the other aspects necessary for starting a business. You have to create a business plan, set a budget, maybe get investors, and perfect your craft. There's no time for learning web design in that agenda.
Hiring a professional to take this task off your hands can leave you with a more effective and intelligent website that meets customer needs and drives more sales.
After all, a successful person or company that specializes in building websites is usually aware of (and has mastered) web design best practices, which can provide benefits you might not have even considered:
A structurally sound website and intuitive functionality
Conversion-optimized design
Customized features
Design that supports a seamless user experience
Faster page load times
Integrated search engine optimization (SEO)
When it comes to your business website, investing more up front to have it professionally designed may lead to a greater return long term. But, only if you choose the right company.
What to look for in a web designer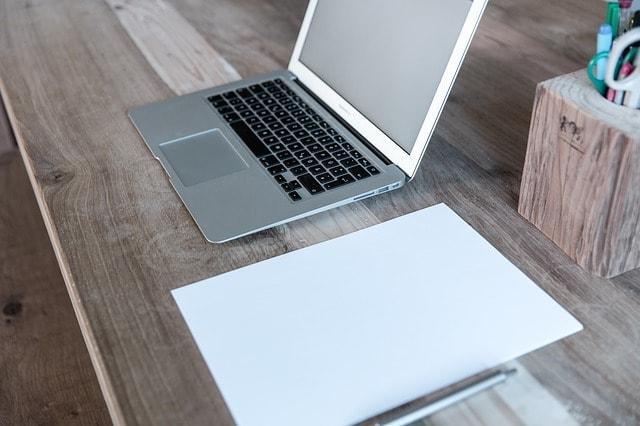 Once you've decided that your time is better spent elsewhere and paying a pro to build your website is the best option for you, choose your web design company carefully. You want professionals with experience — and not just experience installing the same template for 20 different websites in 20 different industries. Take a look at the work the company has done and see if the designs match the business.
If they all look the same with different images and colors, the web design agency or professional might not be worth what they charge — whatever it is.
After reviewing previous work, take time to ask the right questions.
What type of system do they build websites on?
Can you make website changes yourself, or will you need to request (and pay for) updates through them?
Is the work done in-house or is it outsourced?
Do they incorporate SEO into the build and use responsive web design?
While there aren't right or wrong answers to most of these questions, you know what you're comfortable with and what the right answers are for you. Taking a little extra time to vet your options in the beginning can save you money and hassle down the road.
Picking an affordable web design professional
As you narrow down your search for an affordable web design professional, consider all your options. Agency or freelancer? While you might get more services and extras from an agency, they'll probably be the most expensive route. For a more affordable option, you could hire a freelancer or contractor instead. An individual web designer won't have as much overhead and can generally charge lower prices; however, contractors might lack proper training and valuable experience.

With pros and cons to both agencies and freelancers, the best solution for a startup looking to establish an online presence might be one that incorporates the best of both worlds. A great example of this is GoDaddy's Website Design Service. It was created to give small business owners and entrepreneurs an affordable web design option with all the benefits of hiring a seasoned and qualified professional.
With GoDaddy's Website Design Service, you get a team of design, content and development experts at a more affordable rate.
Depending on your functionality needs and budget, you can choose one of three options — all of which will leave you with a strategically designed website tailored to your business. If you want to include SEO or build on WordPress so you have access to advanced plugins and an integrated blog, GoDaddy's professional website designers can deliver those services. Each website also includes the following additional perks:
24/7 award-winning support
Modern design customized to your brand
A quick turnaround (ready in as little as 7 or 10 business days)
The ability to make updates on your own for free
Mobile-friendly designs
Whatever your needs and budget, GoDaddy Website Design Services has an affordable web design solution available to help. To get started, all you have to do is request a free, no-obligation consultation. A design specialist will gather your requirements and provide a reasonably priced quote for a website to meet your business needs.